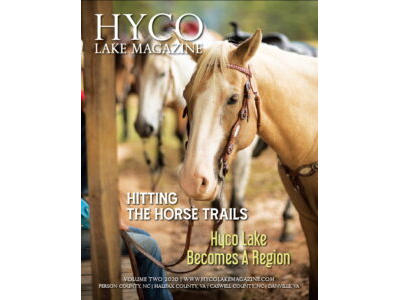 Click the cover to flip through this issue!
Credits & Contents Image – Robert Kelleher Photography
Table of Contents
Working Hard for the Small Business Owner: Halifax County Chamber of Commerce
summer in the time of quarantine
Caswell County and the Chamber of the 21st Century
All In with the Roxboro Area Chamber of Commerce
Hitting the Horse Trails in the Hyco Lake Region
Caswell Farmers Market Opens with Safety Protocols
HYCO LAKE "GET 'EM WET" EVENT 2020
Lake Shots – Summer 2020 – WHAT IS THAT?
Wild Life Adventures – Dock Fishing
Meet the New Owners of Hyco Lake Marina
Outdoor Living Decisions – FIRE!
Old Roxboro Clubhouse Transformed Into The Carolina Estate
Hyco Lake History: A Brief Tale
Sudoku Solutions
Easy
Hard