by Karla Mitchell Diggs
Book review by Phyliss Boatwright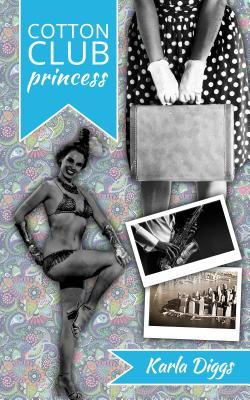 Person Native Tells Powerful Story of 1920s Harlem in her Cotton Club Princess, Person County native Karla Mitchell Diggs, who grew up in Woodsdale, tells a heartbreaking, heartwarming, ultimately uplifting and inspiring historical tale set in New York during the Harlem Renaissance.
The book won the 2017 Indie Human Relations Book Award for Historical Fiction.
Cotton Club Princess is the tightly-woven story of Nostalgia Richardson, who flees her home in South Carolina to avoid marrying — at her father's insistence — a man three decades her senior, and instead follows her dreams. At 16, Nostalgia goes to New York, alone, with nothing to sustain her but the thought of becoming a dancer at the Cotton Club.
Her escape will cost Nostalgia's sister, Lily, dearly, however. Nostalgia's leaving causes Lily, who is just 14, to have to fill in for her sister in the arranged marriage. The ensuing story unfolds through letters the sisters write to each other.
The first few years after Nostalgia avoids marriage to the local bootlegger and bad man of Spivey's Grove are relatively lucky and easy. So easy, in fact, that the hardships that come after the stock market crash of 1929 and the resulting Great Depression make her look back and marvel at her lost innocence and good fortune.
During that period of relative ease and success, Nostalgia's conscience haunts her, though. She knows she could not have stayed and married Noah Holdstaff, but she is riddled with guilt because her escape left her younger sister to pay their father's unconscionable debt.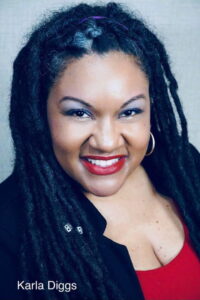 Diggs expertly weaves historical fact and fiction as readers follow while Nostalgia navigates the dangers of New York streets and gangsters, Jim Crow laws, racism, misogyny, jealousy, and competitiveness. While dodging the dangers and pitfalls, this remarkable young woman also shows us resilience, faith, commitment, and decency in a world that is often anything but decent to its citizens.
I really loved this story.
I asked Diggs about her inspiration for the book, and the process of writing it. She said she became interested in the time period when she was a little girl, and watched the movie Bugsy Malone starring Scott Baio and Jodie Foster.
"The entire cast was made up of children who portrayed gangsters and entertainers in a speak-easy," she said. "The guns in the gunfights were filled with pie. What caught my attention the most was the scene in which a little boy who was a piano player was wooing a showgirl, and they did this scene that was very romantic in which she danced while he sang and played."
When she was in school at Person High, Diggs continued, she "wanted to run off to Vegas to be a showgirl/casino dealer," but her parents were adamant that she would be going to college. She added that, throughout her lifelong dance classes, she was most inspired by numbers associated with the 1920s.
Her love of the era is evident in her book, as is her understanding of the perils and pitfalls life can throw at us at any time.
Cotton Club Princess is available on Amazon and at Barnes and Noble. If you haven't read it, grab a copy now.
Diggs's parents are Fred and Alice Mitchell. She attended Bethel Hill Elementary School, Northern Middle School, and, in 1989, graduated from Person High School. She received a bachelor of arts degree from Meredith College in Raleigh, where she was the first African-American to graduate with a degree in theater. Diggs continued her studies in New York City at the American Musical and Dramatic Academy, where she studied musical theater. She currently lives in Murfreesboro, Tenn. with her husband and daughters.
Cotton Club Princess by Karla Mitchell Diggs. Paperback, 360 pages, Waldorf Publishing, July, 2017. $16.95. ISBN-10: 1945174188.
Phyliss Boatwright is a journalist who for years reported Person County news in The Courier-Times. She has published two books and several short stories. Her book review show, Turn the Page, can be heard on WKRX, 96.7. For the past seven years, she has taught journalism and served as public information officer at Roxboro Community School. She can be reached via email at [email protected].