Working Hard for the Small Business Owner: Halifax County Chamber of Commerce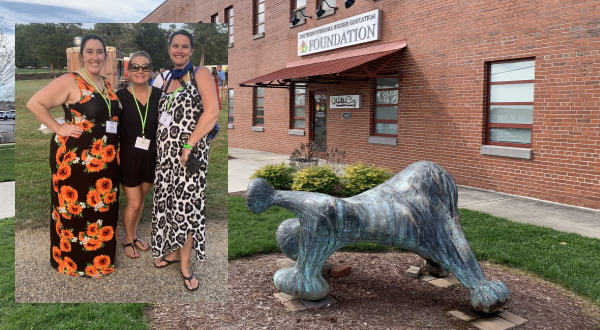 Halifax County Chamber of Commerce
By John Theo Jr.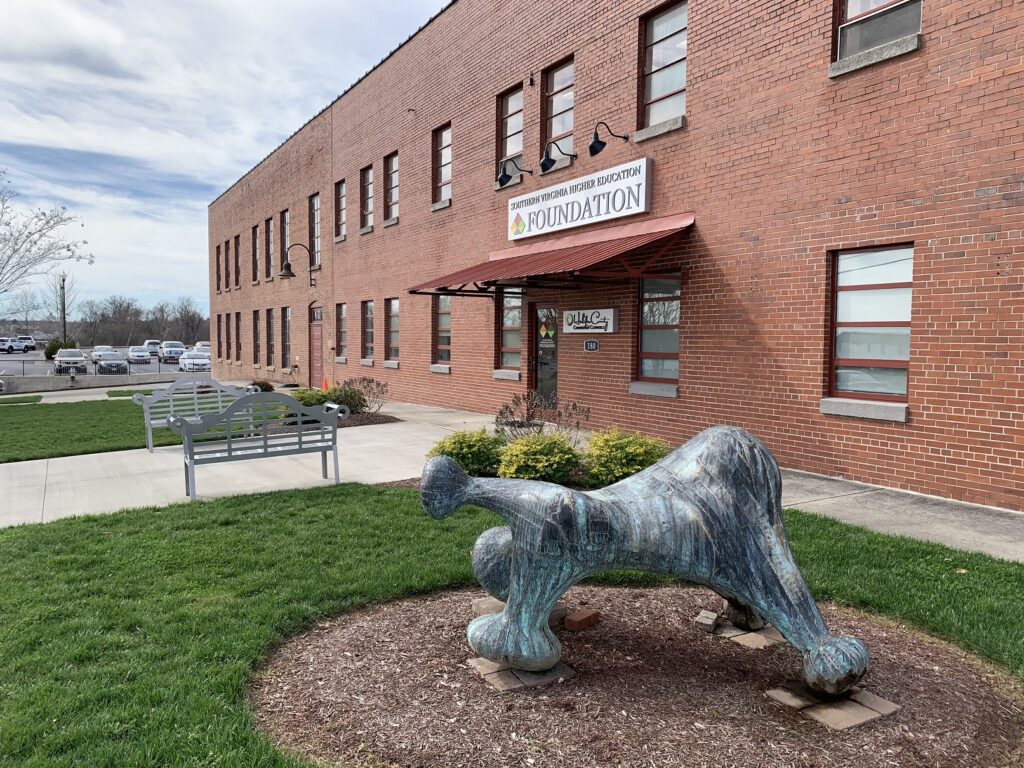 A Chamber of Commerce, as a wholly voluntary institution in the United States, is eight years older than the Declaration of Independence. The New York Chamber of Commerce, first in America, was organized in 1768. Five years later, the first local Chamber was formed in Charleston, SC.
Since then, the Chamber has grown from a single-purpose federation of traders who organized to promote trade and cut cost by cooperating in certain operations, to a broad community development association. This association believes that when people of high purpose work unselfishly on problems they have in common, progress will result.
History
The Halifax Chamber of Commerce is currently made up of over 360 members and 75 percent are small business owners with less than five employees. The Halifax County Chamber of Commerce was officially chartered on June 15, 1955. In 1980, the Chamber opened its first full-time office in downtown South Boston. Today, it has three full-time staff: Mitzi McCormick, President and CEO; Brandee Lloyd, Director of Membership; and Josie Turcotte, Office and Event Coordinator. They have been at their current location at 180 Factory Street in South Boston since 2017.
What They Do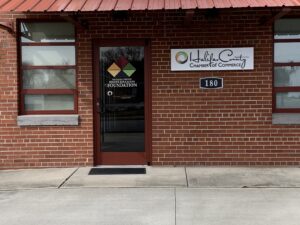 The Halifax County Chamber of Commerce is a member-driven business organization. It unites hundreds of business and professional firms, thus creating a unique central agency working to improve business and build a better community. Most importantly, the Chamber is people. Members realize that, through the Chamber, they can accomplish collectively what none of them can do individually.
"A Chamber can exist without employees, without equipment, without offices, without almost anything," says McCormick. "but there can be no Chamber of Commerce without members." The vision of the Halifax County Chamber of Commerce is to be a leader and advocate for business while providing an influential voice dedicated to economic success and quality of life.
The Chamber helps build relationships and bring members together, and reaches out to the customer base within Halifax County. It does this through direct referrals, online and printed membership directories, exposure and networking events like Business After Hours, where one member each month hosts a get-together at their facility. The Chamber also helps promote local member shopping by posting member-to-member offers on the website and promoting "Chamber Checks," which are gift certificates that can only be redeemed at local Chamber member businesses. In 2019, over $100,000 in Chamber Checks was issued, keeping spending local in Halifax County.
Edward Jones Financial Adviser Cameron Starke applauds the Halifax Chamber for introducing him to some of the most successful business owners in the community. Starke says, "Being able to communicate and share informative ideas with some of the community's biggest decision makers can help you put your fingerprint on the growth you wish to see in the community in which you serve."
While helping to protect small businesses, the Halifax Chamber also influences the marketplace by making it more business-friendly. It does this by partnering with other organizations and community leaders. In 2018, the Halifax Chamber spearheaded the "Community Strategic Plan," a grassroots effort involving citizens and community leaders, to form a blueprint for Halifax County's future. "There was an overwhelming response from our community," McCormick says. "That shows our citizens care about where we are heading."
The Halifax Chamber is entirely funded by membership dues, programs like the Virginia Cantaloupe Festival, and an annual golf tournament. The Chamber receives no assistance from local or federal government. As a taxpayer, it is great to hear that it is self-sufficient, but as a Chamber member, this is great to hear as well. The Chamber staff is highly motivated to provide service for members. They realize if the cost to join is not commensurate with benefits members receive, they will go elsewhere. Members recognize that there is not a one size fits all approach. "How I work for you as a small business," Lloyd says, "is very different than how I work for a bigger corporation. They have very different needs."
Advocating for Business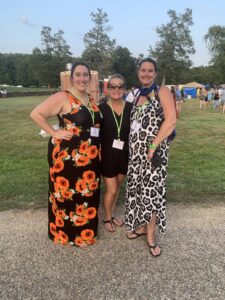 McCormick says one of the most important things they do is advocate for our business community. A few of the lobbying positions the Chamber recently took on on behalf of members were opposing burdensome increases in minimum wage and protecting Right-To-Work, where changing these laws would hurt businesses in Halifax county. The Chamber also advocated for a one percent sales tax increase for school construction. A modernized high school facility translates to a better environment for current and prospective business owners, as well as prospective employees considering a move to the area.
Most recently, the Halifax Chamber lobbied for a "health care benefits consortium" for small businesses, which would be a game-changer. A benefits consortium would allow small businesses to come together as a single large pool to spread risk, reduce costs, and obtain lower premium rates than existing small group coverage. As a small business owner and parent of three, this is one of my greatest business concerns.
Day in Life
The Chamber's work is never done, and no day is the same. There are several committee and task force meetings, one-on-one meetings with members, and constant support for the business community.
Why Halifax County is Different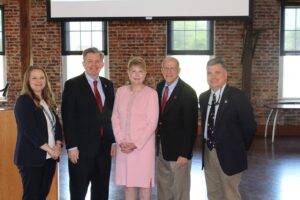 In early 2017, high taxes and high cost of living contributed to my family leaving the rat race of the northeast and moving to Halifax County to purchase a small business. My wife and I wanted to find a place we could spend more time together as a family, somewhere with a lower cost of living, and a location where we could see ourselves living long-term. We prayed about this list and searched as far west as Arizona and as far south as Georgia but kept coming back to Halifax County. Southside Virginia offered a family like ours (with very little disposable income) the ability to purchase Cozy Cave Self Storage and fulfill our dream of not just owning a business, but the real estate to go with it.
The middle-class dream of leaving the workforce (aka working for the man) and starting up your own business is nearly impossible in much of the country, due to the high cost of living. Some of the unexpected blessings we have received in choosing Halifax County are a sincere, welcoming and supportive community from the Chamber of Commerce to our customers and neighbors, the time to make personal connections with people and the opportunity to grow and expand our business. These intangibles are the real value of this area that we might not have found elsewhere.
Halifax County is a geographic hidden gem. There are not many places in the country with such a reasonable cost of living located within commuting distance to massive hubs of business, including Raleigh-Durham, Lynchburg and Richmond.
Future
The Halifax County Chamber of Commerce is positioning our economy for business growth, attracting and retaining talent, and increased regional opportunities.
There is a symbiotic relationship with everyone working for the future of Halifax County that is unique to this area. Everyone is on the same team and has the same focus. The Chamber is working tirelessly with community leaders and other entities. There are a lot of opportunities to be found in Halifax County for anyone looking to open a business. It's comforting to know you won't be alone. The Halifax Chamber of Commerce will be with you every step of the way.
Halifax Chamber of Commerce
180 Factory Street
South Boston, Va. 24592
https://www.halifaxchamber.net
(434) 572-3085
John Theo Jr. is relatively new to South Boston but not new to writing. He has authored several books and penned many articles. Hyco Lake Magazine is thankful to share his perspective on our community. Please welcome John and get to know him better by going to JohnTheo.com, visit him at Cozy Cave Self Storage & More at 306 Webster Street, South Boston, Va. 24592 or give him a call at (434) 579-2856!