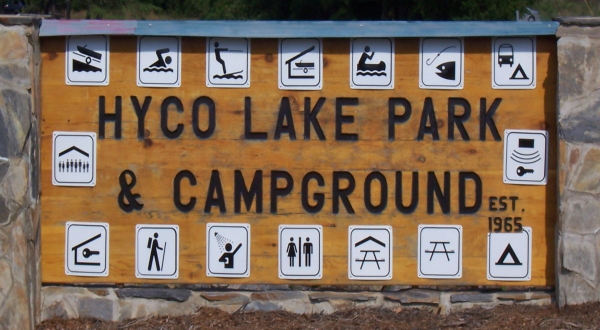 The Person-Caswell Lake Authority has worked tirelessly over the years to provide camping, swimming, picnicking and boating activities, and continues to look for new offerings to enhance the lake experience for residents and visitors. There are tent camping sites, RV camping sites  and cabins, as well as shelters and a community building for large gatherings. Recently, a disc golf course, The Kraken, was established and there is now a Natural Learning Area with trails, bird blinds, a gazebo, and areas to sit and enjoy nature.
For those who enjoy art, painting and other craft classes are offered on a seasonal basis to ensure residents do not have to travel back to areas like Durham or Raleigh or Greensboro to participate in these activities.
The campground is a great place to stay, and over 20 registered Air BnB's attract visitors each year as well. These visitors are discovering that a day in Roxboro, a day in Danville, a day in South Boston, and a day in Milton and Yanceyville can make for a well-rounded visit, even if it rains all week at the lake. Each of the towns and cities is less than a 30-minute drive.
Person Caswell Lake Authority

205 Kelly Brewer Rd
Leasburg, NC 27291
www.hycolake.org
(336) 599-4343