The public is invited to view the antique and classic boats!
Brandon Patrick with
Your Mobile Technician
will be on hand to answer your
boat repair and maintenance questions. He will be writing an article about this event for the
Fall 2020 issue of Hyco Lake Magazine!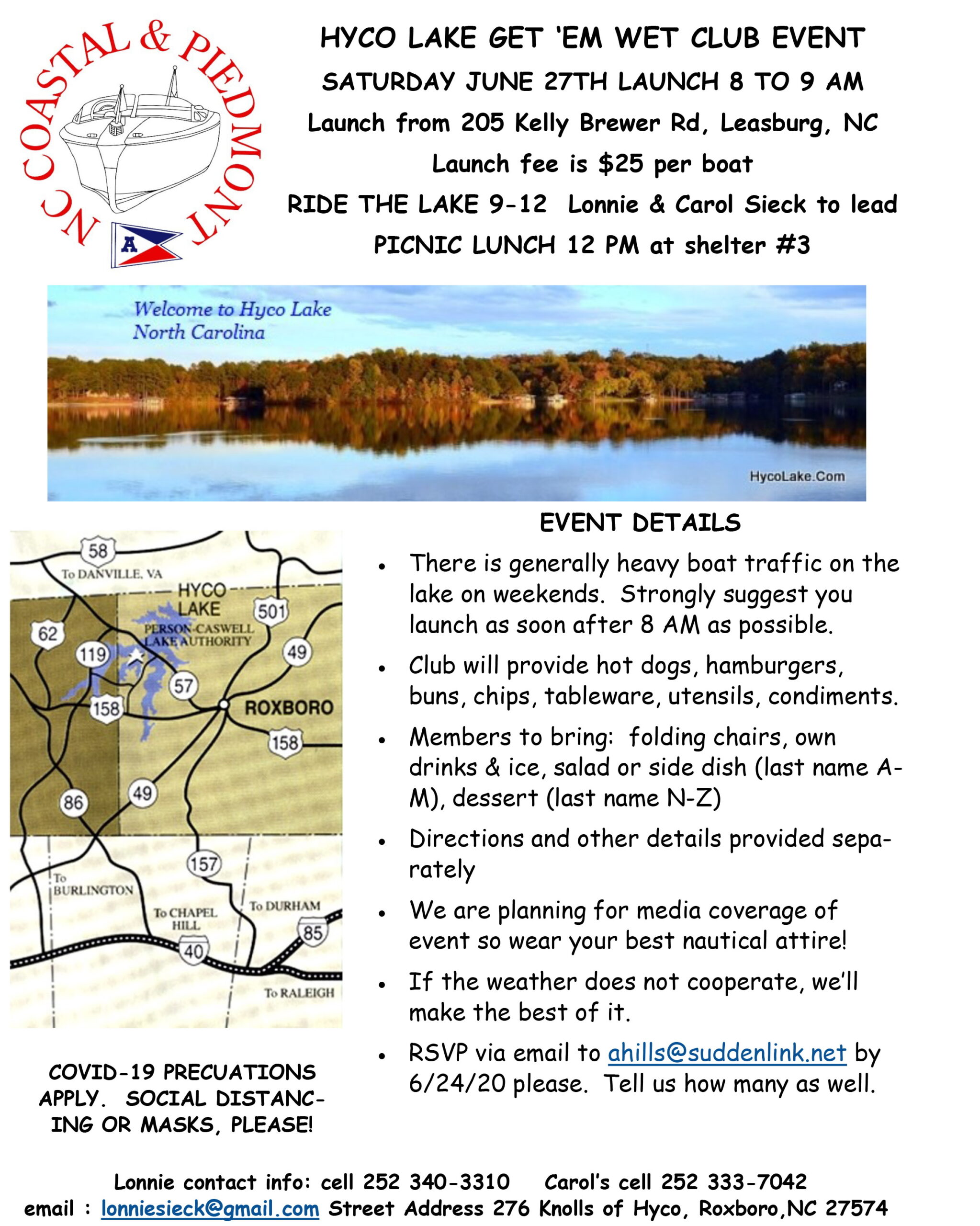 Visit the NC Coastal & Piedmont Chapter of the Antique and Classic Boat Society, Inc.
https://vintageboat.org/
Enjoy their newsletter:
https://vintageboat.org/wp-content/uploads/Jun-2020-newsletter.pdf