Expanding Online and via Social Media
By Phyliss Boatwright
Photos by Olivia Townsend, RCS Freshman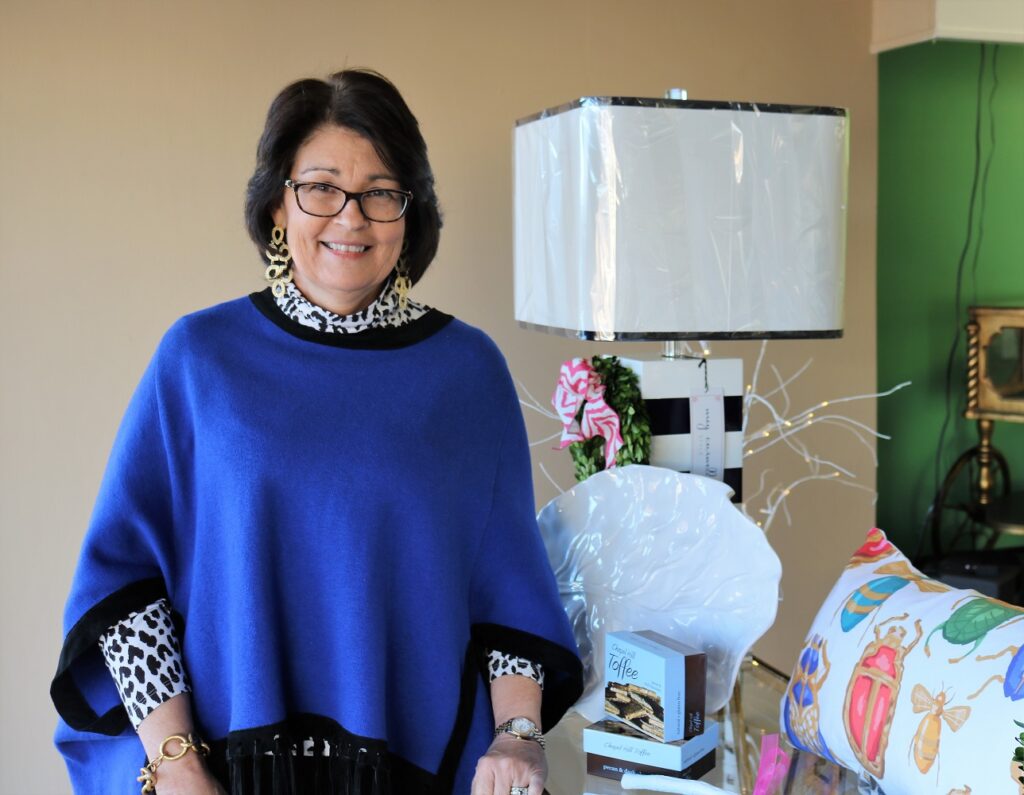 Selections in uptown Roxboro offers shoppers an experience that is a cut above the ordinary. From gourmet-to-go foods to mini corn hole boards, everyone's fancy is sure to be tickled by Beth Capps' imaginative and delightful boutique.
The shop has undergone several configurations over the years, according to Capps. She tries to keep her offerings fresh and exciting, including recently expanded gift lines, apparel, and an online store where customers can shop from home and pick up their items in town. Capps will even deliver if need be.
"Whatever it takes," to keep her customers happy, she said, "I will do it."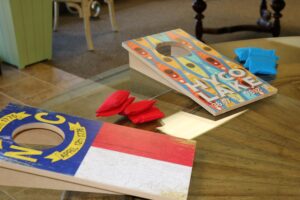 Capps started last summer offering Lady Fingers gourmet to go foods, which, she explained, has for several years been a "trend in the retail boutique world." Capps, who dubs herself a "professional shopper," said she discovered Lady Fingers while shopping in Raleigh a few years ago. The company, in business for over 30 years, is best known for its shaved ham rolls. Capps said, after discovering that the treats were available in Raleigh, she began taking a cooler with her whenever she visited Five Points, so that she could bring home delicious frozen gourmet meals. She said offering the convenience in her Roxboro shop had "brought in a lot of new customers." Those customers then shop for other items at Selections.
Those other items seem unlimited while one walks around the tastefully decorated and organized shop. Hammock chairs swing from a nook in the back. Capps said these are big sellers, for both indoor and outdoor use. One item the Selections owner is especially proud to offer is Makeup Junkie bags. The owner of Makeup Junkies was recently featured on Shark Tank, the ABC show that spotlights entrepreneurs and their business ideas. Capps likes the bags because they are not only good for holding and organizing makeup, but are waterproof and can store a wet bathing suit as well.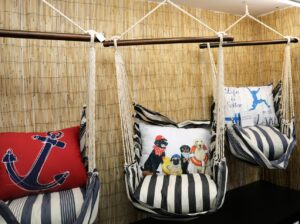 Capps is proud of her online store, ShopSelectionsRoxboro.com, as well as the fact that customers can browse and buy on Instagram. She added, with a smile, that her children are impressed with their mom's social media expertise.
"It's a great thing," she said. "Local customers can shop at home, online, at night and pick up in the store. "I try to make it convenient for them," she said. The online store has enjoyed "phenomenal" growth, Capps added, and Instagram is making it even easier with "shoppable posts."
The bottom line for Capps, however, is making sure her customers are happy. "This job is a lot of fun," she said. "It's a lot of work, too, but it allows me to show my creative side. And, when a customer comes in and falls in love" with what Selections offers, "it is worth the work."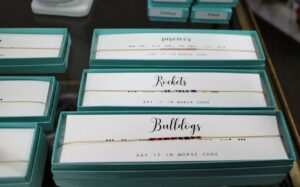 Selections' operating hours are Monday through Friday, from 10 a.m. until 5:30 p.m. and from 10 a.m. to 2 p.m. on Saturday. The store is located at 117 South Main Street in uptown Roxboro. Call 336-322-7000 or visit the web site at shopselectionsroxboro.com. The store can be followed on Facebook and on Instagram at instagram.com/selectionsroxboro/.
Phyliss Boatwright is a journalist who for years reported Person County news in The Courier-Times. She has published two books and several short stories. Her book review show, Turn the Page, can be heard on WKRX, 96.7. For the past seven years, she has taught journalism and served as public information officer at Roxboro Community School. She can be reached via email at [email protected].
To see how Selections has grown in the past few years, read the original story on our website at https://hycolakemagazine.com/selections-2017/.