PELHAM, NC- Tucked just inside Rockingham County and almost straddling the Caswell County line, with Wolf Island Creek running through it, is a 1,500-acre wedding venue that has saved a family treasure that's been in the Dibrell family for almost 100 years.
Unlike many tobacco, dairy, beef, and crop farms that have been lost by the original families, Oakhaven has remained not only in the family, but self-sufficient through diversifying its offerings. Since 1929, it has provided tobacco, dairy cattle, beef cattle, corn mazes, and a family getaway for general outdoor pursuits.
There is even a cement swimming pool in the middle of a cow pasture. In 2007, the wedding venue was born in the original barn with a dirt floor and no air conditioning; the first year with three unions, the second year six and eight the third year. Fast forward to 2022, and there will be 40 or more.
I first heard about Oakhaven when I was interviewing Charles Sole at the nearby Cosner Reserve shooting range. He told me that sometimes the groomsmen parties from Oakhaven will come shoot clays as part of the wedding weekend festivities.
He said, "If you haven't seen Oakhaven, you need to go see it." And wow! I'm glad I did. It is stunning, with an intact dairy barn complete with silos, the main manor, the entrance with a commanding iron gate and Oakhaven metalwork sign, rolling hills, five sparkling lakes, a garden with gazebo and a remodeled Dutch-style ceremony barn.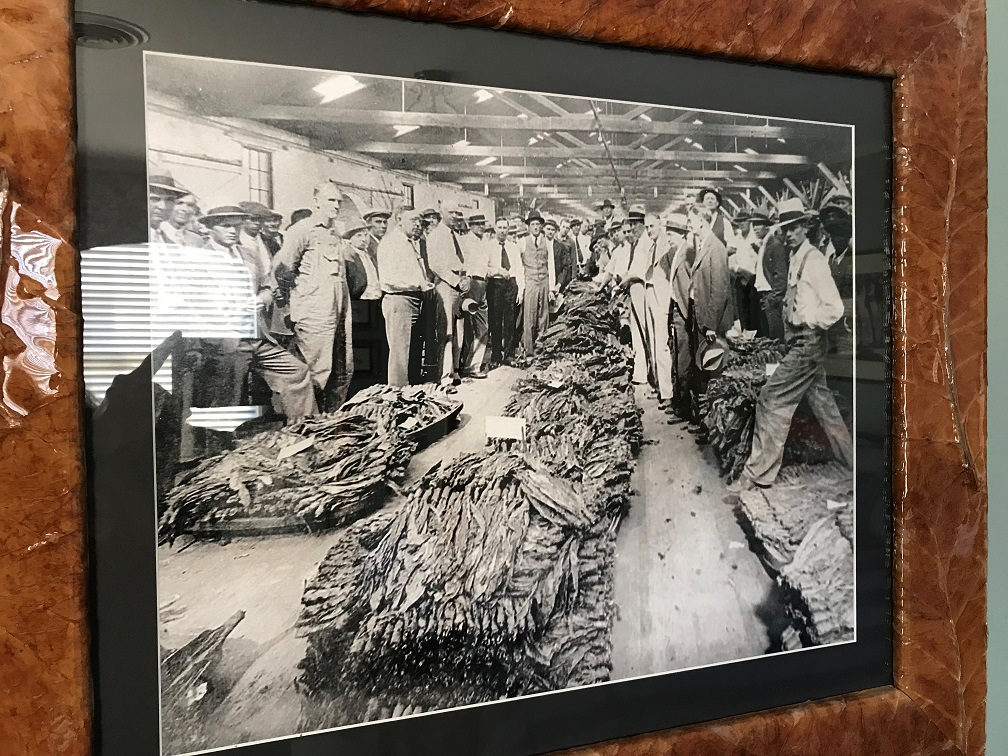 A Little History of the Farm
Richard H. Dibrell and his brother started the Dibrell Brothers Tobacco Company in Danville, Va. in 1873. They used a special blend of tobacco to make chew, plug, and cigars. Patience Dibrell Ergish, the current owner of Oakhaven, is Richard H. Dibrell's great-granddaughter.
Her grandfather purchased Oakhaven in 1929 as a family country getaway and hobby farm. Patience's father put her on her first horse at around age three. She was smitten with equines from that moment on and for years had a steadfast pony named Rusty that she rode all over the farm.
When I asked Patience what her earliest and fondest memory of Oakhaven is, she answered, "When I was about five years old, we had gone for a visit in the summer. There was no air conditioning back then. It was a dairy farm and I grabbed the enamel jug to go down to the milking parlor to dip that jug in the huge stainless steel vats and carry that cold fresh milk to the big house for dinner…. I was so small I had to stand on a stool to reach down to dip the jug. That milk was DELICIOUS." It mirrored almost exactly a memory for me; we were lucky children indeed to grow up during this idyllic time.
There was a lot of money to be made in tobacco in the Southeast at one time, but not a lot in dairy farming. Patience had to find a way to keep the farm productive. Her loyal and longtime farm manager, Gary Barrett, had the idea of turning it into a wedding venue.
A Custom Experience and Property
Brides have come from all over the world to spend the most important day of their lives at Oakhaven. Bridal parties have come from as far away as Ireland, China, Germany, and Iceland as well as nearby Raleigh, Charlotte, and Virginia Beach. The property has been mentioned in a segment of Roy's Folks and in Carolina Sportsman magazine.
Most brides choose to wed their soulmate under the 100-year-old oak tree, but some prefer to be under the garden gazebo with rolling hills spilling out in front of them or in the reconstructed Dutch barn with stone fireplace and wooden beams from American Tobacco Co. in Reidsville.
All the buildings have been updated with modern air conditioning and plush, comfortable facilities. The barn and main house have a world-class air filtration system; the same technology used by the airlines to keep the air fresh and safe.
What's most unique about Oakhaven is that if a bride has a specific dream, Patience, the wedding expert, Jeanette Wagoner, and Director of Sales and Management Gary Barrett are all there to customize the wedding experience. Attention to detail is their specialty. For instance, one bride wanted to bring her own horse for the ceremony. 
At the time, Oakhaven only had the option of using their magnificent, velvety black Friesian gelding named Romeo and his Cinderella carriage.  So, what did Patience, Jeannette, and Gary do? They helped the bride realize her dream by providing overnight accommodations for her horse in one of their stalls for her most important weekend.
This kind of customization is unheard of anywhere else. You are not dealing with a management company or a hired bridal company; you are dealing directly with the owner who has deep, meaningful ties to this family farm. It is a unique and exciting venue. I wish I could marry my husband again and do it all over, with my equines. Hmmm…my 25th anniversary is coming up; perhaps a renewal of vows is in order.
Not Just A Wedding Venue
Oakhaven is not just a wedding venue.  It also boasts a 23-acre spring-fed lake for fishing and kayaking. And it even has a resident bald eagle.  You will also find gorgeous, remodeled buildings that serve as on-site housing options for up to 30 guests.
Patience loves that their location in the country/county affords them the flexibility and opportunity to fulfill even the wildest requests. The farm can be utilized for meetings large and small, proms, special events, and more. If you can imagine it, they may be able to accommodate and design it.
Flexibility and customization are their specialty. If you have never seen this incredible property, I encourage you to call and arrange a tour; you will be so glad you did.

Oakhaven Properties
1434 Dibrell Road
Pelham, NC 27311
Just 15 minutes from Danville, Va. off Hwy. 29
www.experienceoakhaven.com
Gary Barrett,  Director of Sales & Facility Management (336)314-2644
Jeanette Wagoner, Wedding Expert & Business Manager (336)589-4973
Jo Proia is a freelance outdoor writer originally from Oxford. She lives in Summerfield, NC and owns Outdoor Women by Jo Proia, LLC – a company dedicated to educating, empowering, and exciting women about the outdoors (and men and children too sometimes).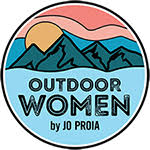 Text or Call: (336) 202-4220
[email protected]
www.outdoorwomenbyjp.com