Sporting clays offers the competitive pursuit of "golf with a shotgun" and is one of the fastest-growing sports in the United States.
Heirloom shotguns are often handed down by grandfathers and fathers. I grew up in Oxford, N.C. and as a female, I was discouraged from handling guns. My father eventually figured out I was not going to stop asking, so I was honored at a very young age to be taught how to handle his Sears & Roebuck side-by-side 20-gauge shotgun.
It was made in Spain, purchased around 1975. I was five years old, and yes, he still has that gun and uses it often at age 80. I remember the smoothness of the wood stock, (I still prefer wood stocks over synthetic) the intriguing double triggers and the break apart lever on top, how it just fit your thumb when you slid it sideways to open the chambers. And of course, the "smoking gun." I still enjoy the smell of discharged gunpowder.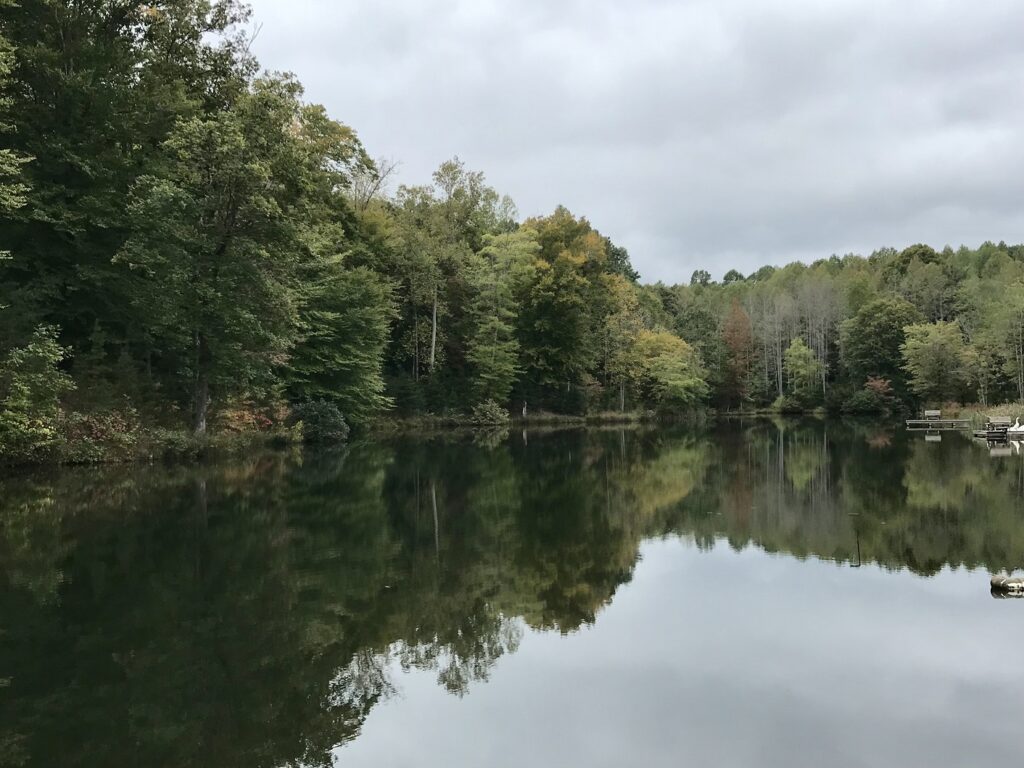 I grew up at a near poverty level and hunting helped our family in times of need. For others like me, who grew up hunting and shooting but don't particularly like the hunting part any longer, sporting clays is a wonderful opportunity to continue shooting.
Sporting Clays at Cosner Reserve is near Danville, in Pelham, N.C. In less than 15 minutes from the River City, shooters can be at this sprawling, gorgeous, hundreds-of-acres property for a day of recreational or competitive fun. Lori Cosner, the visionary for the reserve, is a retired Durham police officer. She was on the force for 30 years.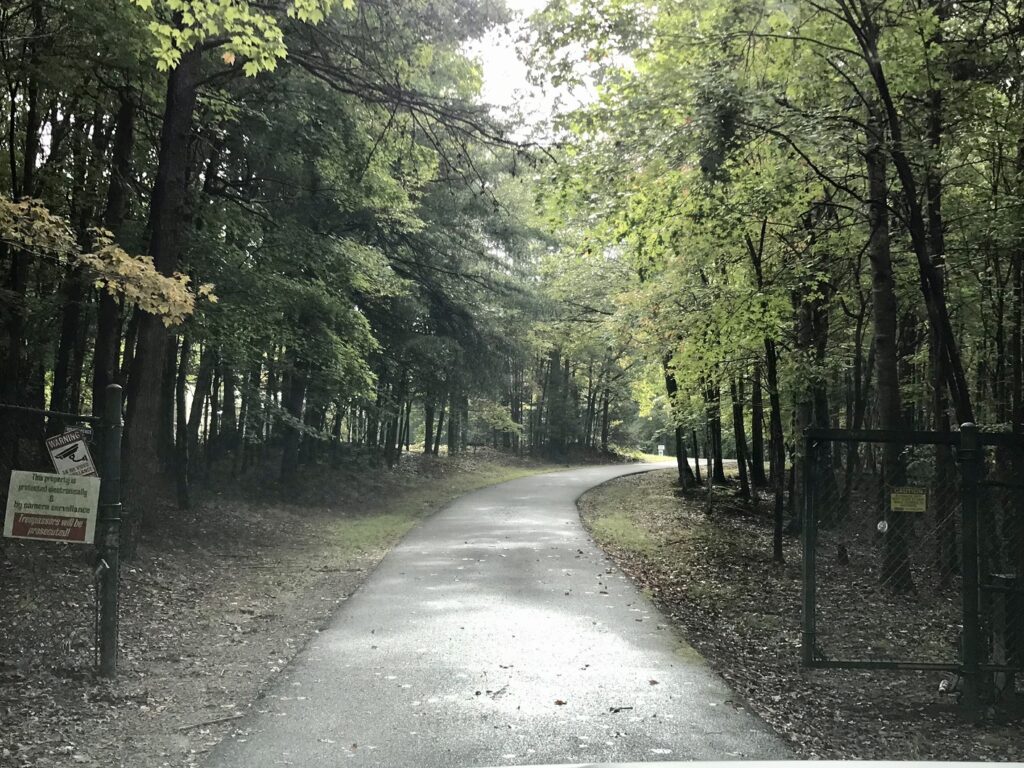 Lori long envisioned a calming, expansive, natural setting for officers, first responders, military personnel, and anyone young or old, to come and shoot to relax from the pressures of their careers and lives. After searching for just the right property, she found the farm in Pelham, which was previously owned by a local stockbroker. He had put in extensive trails (about 20 miles) for hunting; kept up a natural spring-fed four-acre pond for fishing, and used the property as his country getaway.
Lori said she knew when she saw it that this would be the perfect place for her dream. She has even signed up for trail building classes at Rockingham Community College and plans to expand the property to include hiking trails, horseback riding trails, and mountain biking trails, which will be open on the days the shooting course is closed.
Lori chose to name the course after her beloved brother, Lance Corporal David Lee Cosner, who was killed in the 1983 bombing in Beirut, Lebanon, along with 219 of his fellow marines, 18 sailors, and three soldiers. He was only 22 when he died serving this great country. His stunning charcoal sketch portrait by Daniel Frost of Florida hangs in the main office area, and there is a beautiful memorial garden near the entrance to the offices.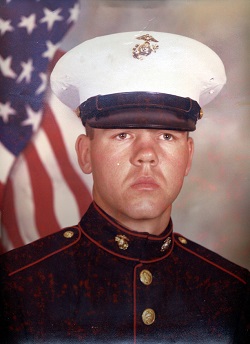 Charles Sole and their son Kyle are Lori's partners. Charles manages the reserve and Kyle helps manage, instruct, and guide guests. Lori's daughter Kori assists in whatever needs to be done as well. Charles has been a Durham police officer for over 30 years, most recently in homicide, and has been a part of and helped solve several high-profile murder cases that were on shows such as Inside Edition. He still works with the department part-time in the reserve force.
So, what if one has never shot a gun or doesn't own a shotgun? Thought sporting clays were only for the wealthy? None of this matters. Shooters can bring their own shotgun (either 12-gauge or 20-gauge) or rent one for a reasonable fee of $14. I utilize several sporting clay courses and I have never seen such affordable pricing. Depending on the day, shooters may pay as little as 25 cents per clay, which is less than half the price of most shooting courses.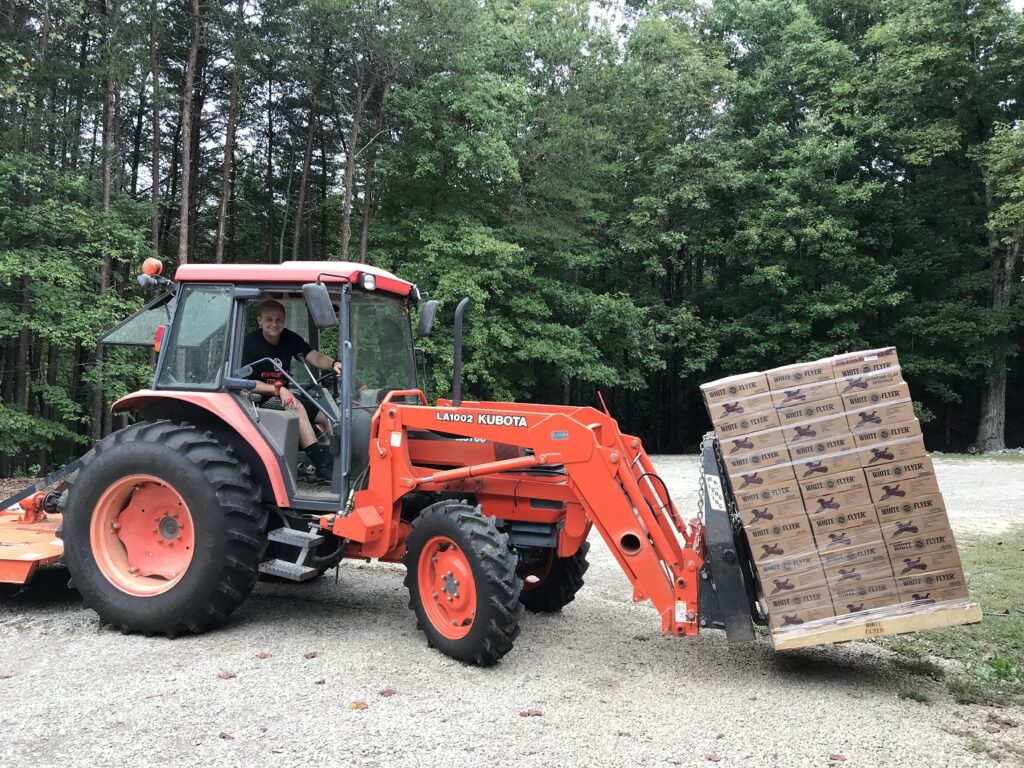 Most people tire after shooting around 50 to 100 clays, so Cosner Reserve shooters can potentially shoot for just 20 cents each if they bring their own gun and ammo. Many people think sporting clays are expensive, but that's not necessarily true. It also doesn't take an expensive gun to be great at it and have a good time. I use my Remington 870 Express pump 12-gauge that I bought from Walmart almost 30 years ago; I believe for around $200.
Ammo is getting really hard to find, so buying from Cosner Reserve is a great way to save. They have hosted many bachelor and bachelorette groups from the nearby incredible Oak Haven wedding venue. The out-of-town guests stay at Oak Haven and head over for some fun at the reserve. For those who like to camp, the reserve offers two electric hook-up sites, and future plans include accommodations at their on-site houses and a guest cabin.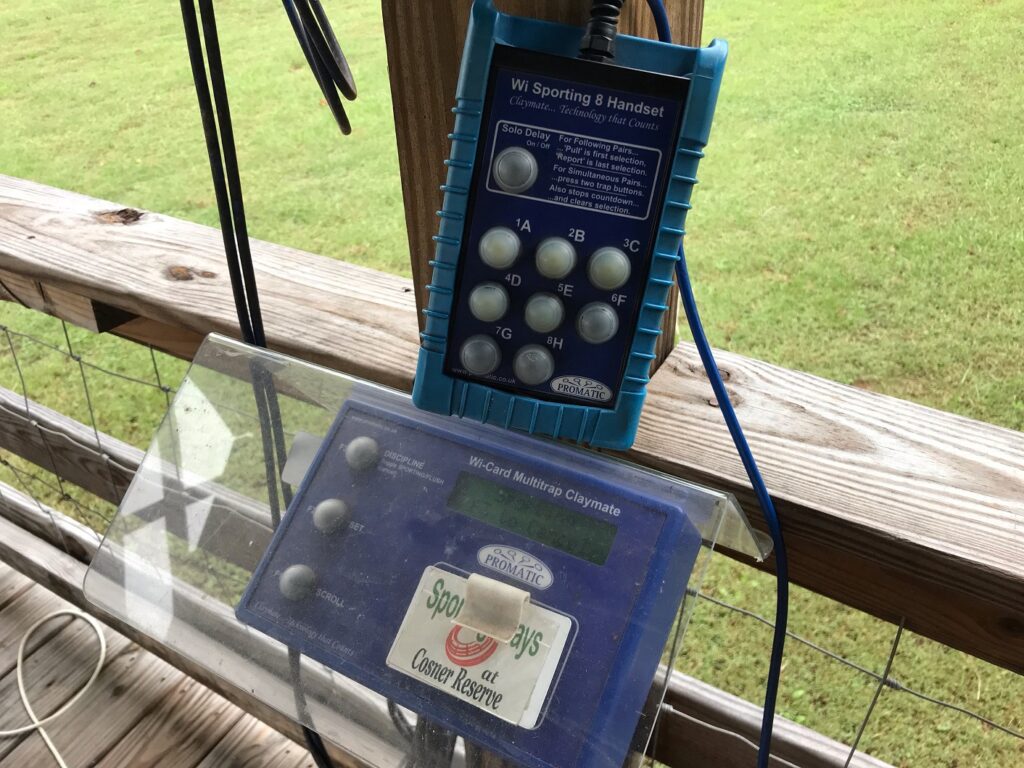 Lori also envisions one day building ropes courses, 3-D archery courses and more to honor her brother, who enjoyed these outdoor pursuits. One of the things Charles, Lori, and Kyle are proud of is the youth shooting organizations they support, such as the Mid Carolina Clay Busters based in Mebane, N.C. and headed up by Lynn Ward with Piedmont Community College, and the Piedmont Cross Trail Outfitters, based in Caswell County, a youth hunting and fishing club for ages seven through 20.
Sporting clays is rooted in shooting real pigeons. The general consensus is that it began in England in the 1800s, was introduced to America via a Field and Stream article in the 1980s, and took off from there. According to the main governing organization, the National Sporting Clays Association, (NSCA) there are currently over 13 million sporting clay enthusiasts in America, and it is one of the fastest growing sports. There are more than 22,000 members in all 50 states and 600 clubs. I did a search on the website, www.nsca.nssa-nsca.org, for North Carolina clubs and got a return of 18, including the Cosner Reserve. I searched Virginia and found 17 clubs.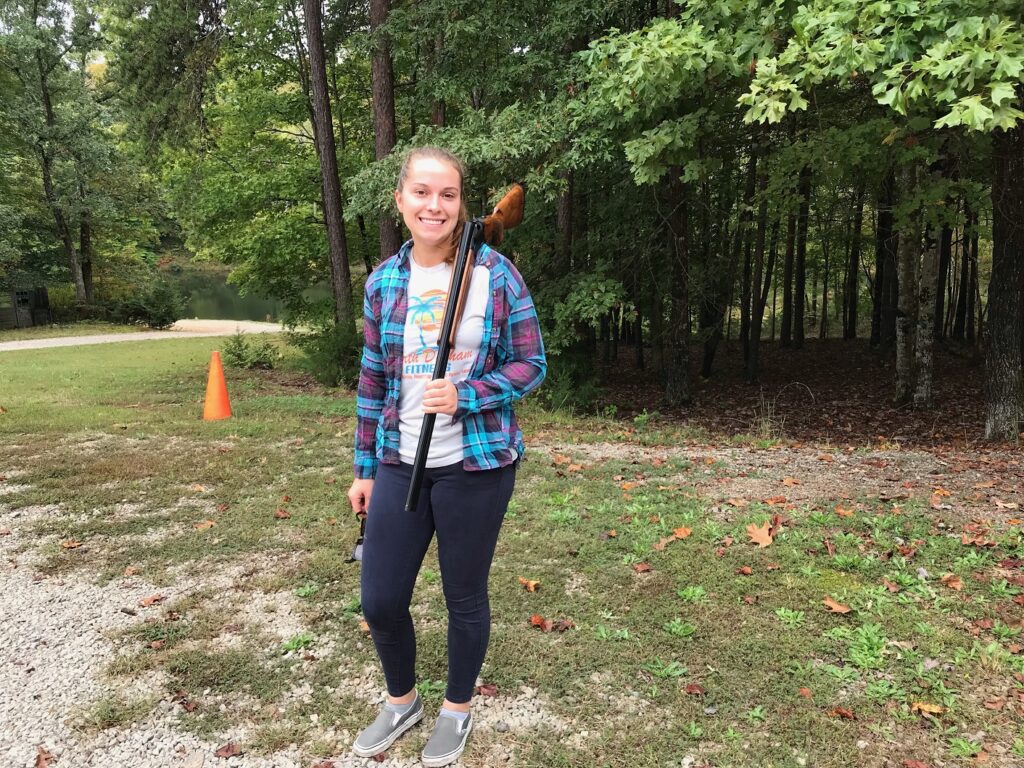 To get started in the sport, new shooters can just show up and Cosner Reserve will provide everything: the gun, ammo, a golf cart for those who don't want to hike the course, and instruction. Shooters can choose to start from the first station and progress to other, more difficult stations, or reserve a five stand where up to 10 people are on a covered, raised deck with five shooting stations and five different throwers.
Charles and Kyle teach about gun position, stance, safety, and strategy. They routinely host clubs and organizations for those who fall in love with shooting and want to do so competitively. Their youngest shooter was 10 years old and their oldest to date was in his 80s. This sport is for men, women, and children of all ages.
There is something extremely satisfying about yelling "PULL!" and then seeing your brightly colored clay target explode into many fragments in the air. Those who wish to try it can just show up. No appointment is necessary. It is a lot of fun (some would say an absolute blast) and it's surprisingly easy to be successful at it.

1035 Old U.S. Hwy 29
Pelham, NC 27311
(919)201-7990
[email protected]
www.claytargetsnc.com
Jo Proia is a freelance outdoor writer originally from Oxford. She lives in Summerfield, NC and owns Outdoor Women by Jo Proia, LLC – a company dedicated to educating, empowering, and exciting women about the outdoors (and men and children too sometimes).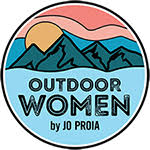 Text or Call: (336) 202-4220
[email protected]
www.outdoorwomenbyjp.com