Lynn Ward formed Mid-Carolina Clay Busters in November 2020. He wanted to start this as a shotgun sports team for a local high school, but when no schools expressed interest, he began talking with students in his classes at Piedmont Community College (PCC) and found one very interested student in me. I began to ask my friends and classmates if they were interested, finding a few who wanted to try it. Slowly, Lynn began to assemble a team of teenagers, which initially met at Buckhorn Gun Club in Mebane, N.C.
The team first practiced trap, a type of shotgun shooting in which clays come out of a thrower in a "house," going away from the shooter. Then we practiced skeet, shot from eight different stations, with two to four clays thrown at each station.
Sporting clays, a real-life simulation of many different types of shooting which is set up as a shooting "golf course," were practiced as well. Gun safety is important when handling and shooting firearms, and members have the opportunity to learn and practice.
Mid-Carolina Has Several Home Ranges
Many hunters and shooters use places such as Cosner Reserve Sporting Clays in Pelham, N.C. to practice shooting different types of clays being thrown at different speeds from different directions. This can simulate hunting dove, duck, and pheasant. It can also help new shooters or hunters with tracking their target and overall offer a fun way to practice shooting skills.
The Mid-Carolina team has several home ranges including Buckhorn Gun Club, Halifax Gun Club in South Boston, Va., and Cosner's Reserve Sporting Clays. Some of the members also shoot competitively in trap, skeet, and sporting clays. When competing, shooters are ranked by age and skill level to ensure they have a fair shot at winning.
We traveled to Boone, N.C. in August to compete at Watauga Gun Club. A few members even placed in this competition, ranking third and fourth overall when competing in singles, handicap, and doubles. We also used this opportunity to learn more about the game of shooting and to explore colleges in the area.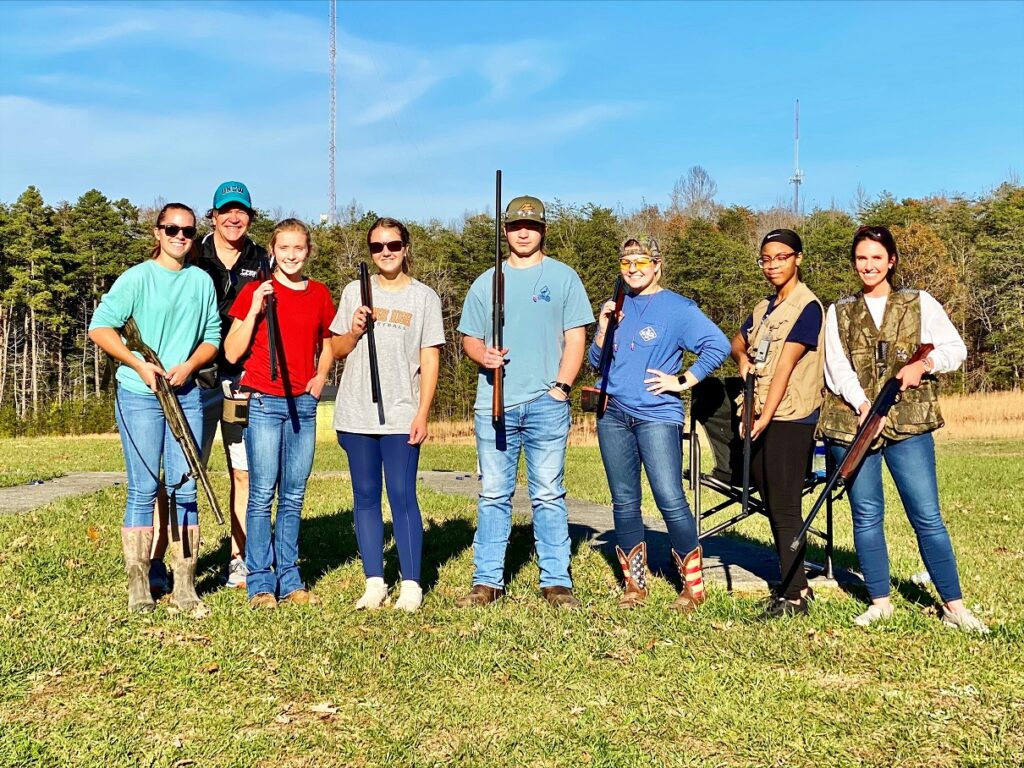 A trip to Montreat College in Black Mountain gave us the opportunity to tour the campus; meet with Hub Powell, the college's shooting coach; learn about college life and scholarship opportunities for the future, and shoot at The Biltmore Estate.
Mid-Carolina Clay Busters has brought many opportunities to many teenagers, male and female, from Roxboro, Mebane, Burlington, Hillsborough, and Halifax. The team is always looking for new members. If interested, please contact Lynn Ward at 919-308-9839.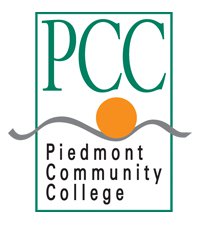 Person County Campus
1715 College Drive
Roxboro, NC 27573
(336) 599-1181
Caswell County Campus
331 Piedmont Drive
Yanceyville, NC
(336) 694-5707
www.piedmontcc.edu
Author Kayla Rice is a student at Piedmont Community College. Pictures in this story were done by Lynn Ward – English/History/Humanities Instructor, Piedmont Community College, Roxboro, NC