A Fresh Take on Old Traditions: Caswell Mercantile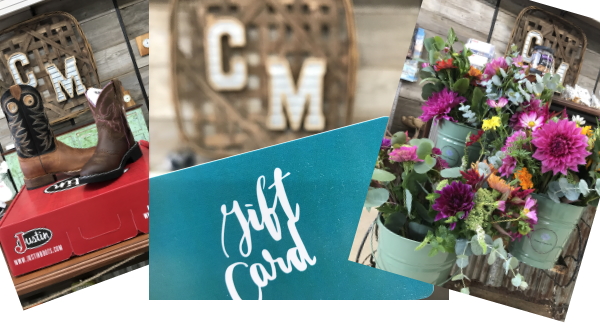 YANCEYVILLE, NC- Sometimes taking a step back is the first step in moving ahead, and one foot into the new Caswell Mercantile on quaint Main Street of Yanceyville, N.C. is the epitome of both. With a fresh mix of old traditions, rich Caswell County culture, and trendy — as well as functional — goods to suit all walks of life and lifestyles, this business is destined to become a destination spot for our region.
As long and worth the drive as meandering the country roads that make up the surrounding countryside, so has been the road to making this dream a reality for the owners.
How'd This Get Started?
When Bartlett-Yancey High School friends Jerry Potter, Glenn Hodges, and Stacey Long started meeting monthly well over a year ago with their wives Jenny, Jennifer, and Sue, they knew they wanted to do something together that would make a difference in their community, they just didn't know exactly what it would look like.
Having been raised in Caswell County, going their separate ways and each having spent the past 20-plus years in successful businesses of their own, there was a desire to give back to the community that had poured into them their whole lives. Some have been involved in various volunteer work in adjoining counties, but they felt the need to bring it home and find ways to serve the people, family, and friends that make Caswell County so special.
Then last fall Hooper's Hardware, a mainstay in Yanceyville, became available and the group of friends agreed it was the perfect place to build their new dream together.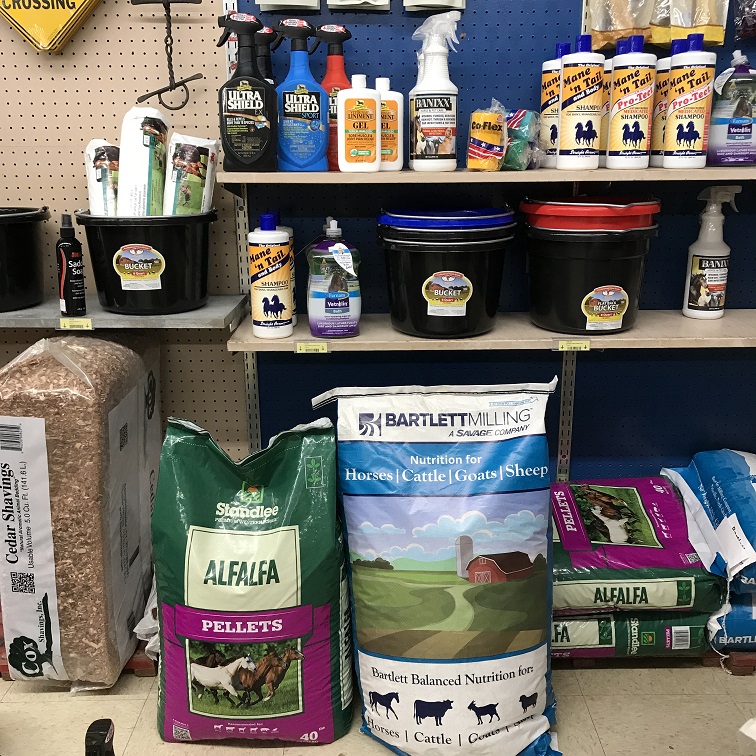 Starting Out Fresh
With a general idea, a budget, and the support of the Hooper family, the building was purchased in December 2020 with plans to remodel. But as plans tend to go, the friends realized the need to pivot, adapt, and open earlier to be able to continue with the seed sales Hooper's had become known and appreciated for, bringing customers from near and far.
With that, the new owners ordered fresh seed, turned the store upside down, cleaned top to bottom, organized what they had the best they could and opened on Feb. 25, 2021. Sue Long says it was a true group and family effort across the board and wouldn't have happened if everyone hadn't pitched in to get it going, nor would it be where it is almost a year later without their continued support. The owners take turns running the store, with the help of their children and other family members.
While the store was originally a hardware store, it has now morphed into a true mercantile, offering a little bit of everything under the community's rural-living sun. But they haven't forgotten the roots of tradition, and still offer fresh seed the old fashioned way:  hand-weighed with plenty of knowledge and advice.
For most of the year, customers can get their local favorite seeds or something new, such as a salad patch special, some buckwheat for the honeybees, or a wildlife blend sure to entice a turkey or buck.
Locally-sourced, seasonal live plants and cut flowers are also on offer at Caswell Mercantile. Other staples can be purchased like hardware, sporting goods, hunting and fishing supplies, gear and licenses, pet food, poultry feed, bagged fertilizer, supplies for stoves and heaters, and other winter goods. In addition, there is an ever-expanding selection of handmade crafts from local artisans.
The Mission of Caswell Mercantile
Caswell Mercantile has a mission to highlight the diversity of local talent that has gone unnoticed for years. Current craftsmen offer items made of reclaimed wood and tobacco sticks; repurposed wood made into cutting boards, business card holders and boot jacks; soaps, lotions, and candles; handmade note and greeting cards; earrings, books, clocks, and specialty gathering aprons to hold eggs, tools, cell phones, utensils, you name it!
They also sell hoop cheese, (there is no cheese like hoop cheese) pork side meat, (is there any other way to season those fresh green beans from your garden?) chow-chow, local jams, sauces, and honey, and Homestead Creamery milk and ice cream to take home and enjoy (if you haven't had this, you haven't lived).
If that wasn't enough to make shoppers want to hop in their car –or truck — and take the drive, here are some of the brands they carry: shoes, boots and clothing from Dan's Hunting Gear, Bogs Boots, Justin Boots, Wolverine Boots, (coming soon) Old South, Southern Fried Cotton, (coming soon) Key Apparel, Myra bags, and Native NC T-shirts; home goods from Ohio Stoneware, (coming soon) Woodstock Windchimes, Wyld Gear travel mugs and can coolers, Briarwood Lane and Evergreen garden flags and Leanin' Tree cards; feed, farm, and garden from Bartlett Milling, Diamond Pet, and Daddy Pete's; food from Bertie County Peanuts and Homestead Dairy; turkey calls from Cane Creek and Randy Stone Custom Calls; and knives from Case, Old Timer, Buck, Columbia River, and Old Hickory.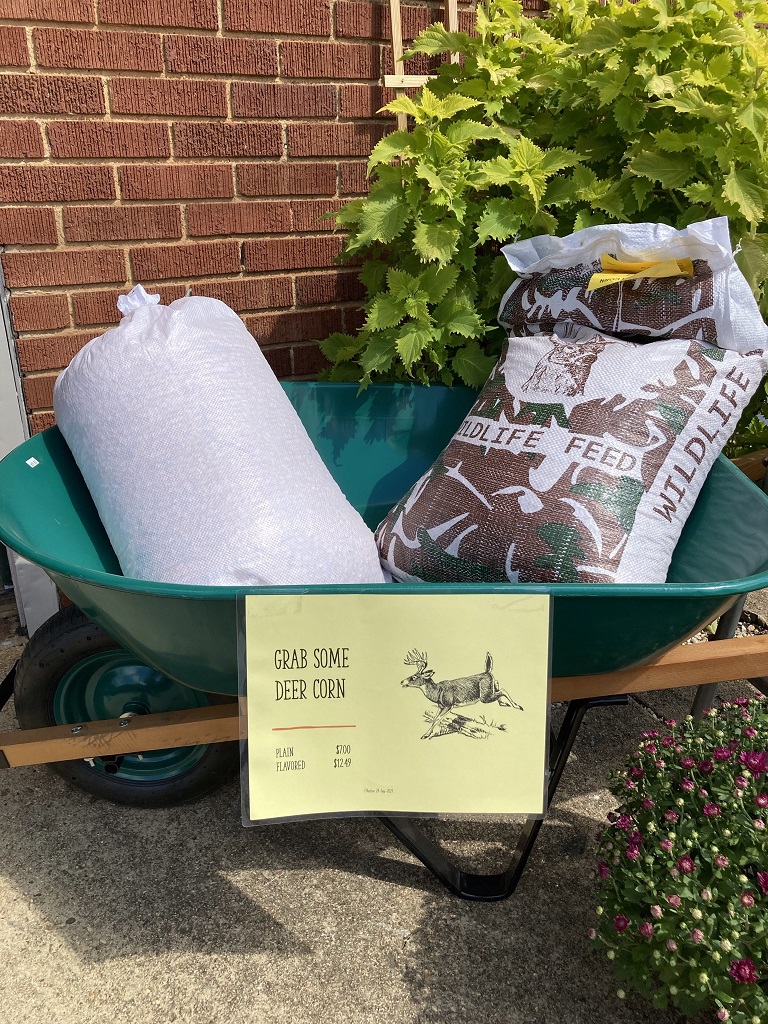 Just The Beginning
And all of this is just the beginning. The store has recently expanded to include a garden center in the back. The owners also purchased an adjoining space that will give more room for merchandise and they hope to have it open by early next year.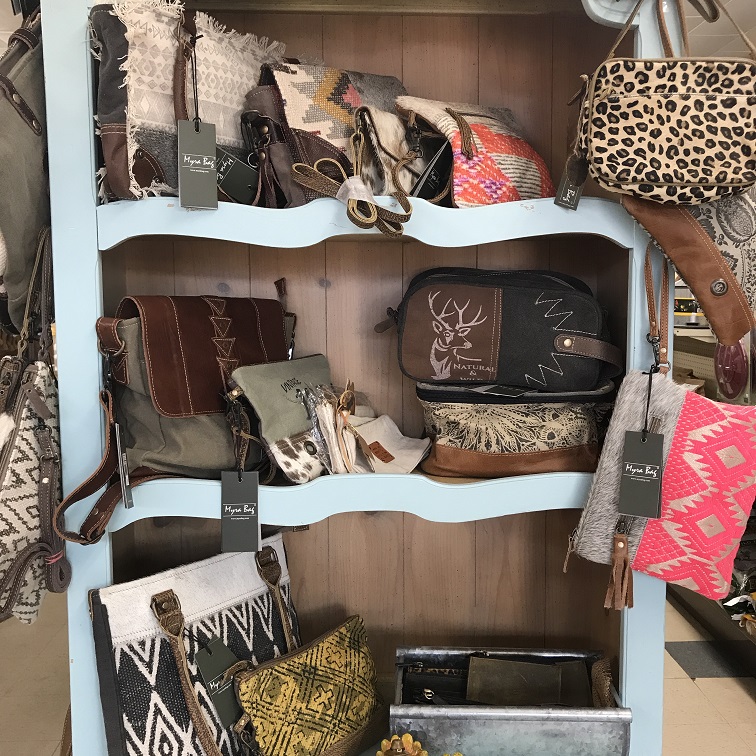 Sue says that in taking on this project, the group of friends wanted it to be a rewarding experience not only for themselves, but the community as well. "This store is bigger than us. Our goal is to give back to the community that raised us and allowed us to be successful and to turn that back into the community and fertilize it for continued growth. This community is dormant, just waiting to be re-born. More and more people are coming to Caswell County because they see the potential it offers. Young people who grew up farming and want to continue that way of life can still do that here. We feel like our community is being revitalized and our customers want us to succeed as much as we want them and all in our community to do the same."
One of the most popular items customers will find when they walk in Caswell Mercantile is an old, functioning, Coca-Cola cooler stocked with cold drinks. Those over 40, like me, most likely have memories of these from childhood. Maybe it was at Granddad's. Maybe it was in the farm store at the crossroads of town.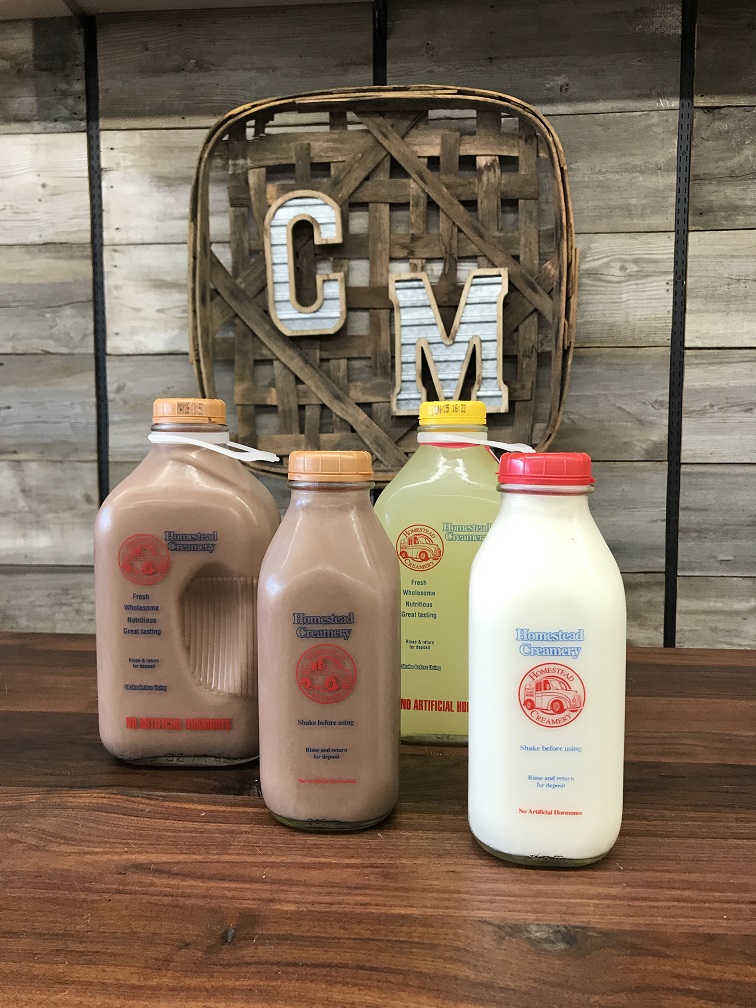 Sue says it's fun to watch people learn how to use the bottle opener on the side. Anyone who has children who've never seen one has as good a reason to visit as any (in my humble opinion). Have no doubt that a trip to Caswell Mercantile is a great way to relive old memories and make new ones, and it's just a country mile away.

110 Main Street
Yanceyville, NC 27379
(336) 694-4802
www.CaswellMercantile.com




Open Tuesday through Saturday, but be sure to give them a call to check current hours.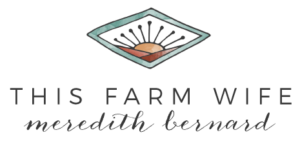 If you're interested, we'd love to share our real with you! You can find our vlog (fancy word for video diary) on YouTube under This Farm Wife; daily stories and short writings on Facebook and Instagram @thisfarmwife and recipes, blog, apparel, and home goods for the rural-at-heart at THISFARMWIFE.com.