DANVILLE, VA- It started with a question in 2017. What did the River City want in a brewery? "We took that whole first year to see what our community wants from us," Ballad Business Manager Austin Bunn said. "What do they want to drink? What does the craft market want from us? We took that time to experiment, to try different things and see what everyone wanted."
Now, more than four years later, the Danville brewery located at 600 Craighead Street has built a reputation as a community center. It's a place to get together with friends, to hear musicians from around the region, play games, and sample a variety of food trucks. And, of course, the beer isn't bad either.
But what started as a small neighborhood brewery has also expanded. It's moved beyond the project that owners Ross Fickenscher and Garrett Shifflett developed in 2017. You can find Ballad beer almost anywhere in the state now, stretching from Richmond to Roanoke. There are roughly 14 to 18 beers on draft at the Danville location, with new options popping up every few months. The idea is simple: Ballad wants to have something for everyone.
'This Is Our Thing'
Beer and brewing go hand in hand with Virginia's history, dating all the way back to Jamestown. In fact, the first help wanted ad in the New World wasn't a post for builders or farmers. Instead, according to the Virginia Museum of History, the 1609 notice called for a skilled brewer to help the colony.
Here in Southside, you can trace local brewing back more than 200 years. But one thing usually holds true for all of the taverns and breweries over time. They have a signature drink. But Ballad had a different idea in mind.
"When you think of a brewery, there's usually a beer or two that come to mind," Bunn said. "We wanted to do something different at Ballad. We've prided ourselves since Day One with having something for everyone. And if you don't know what you want, we train our staff to help you find something."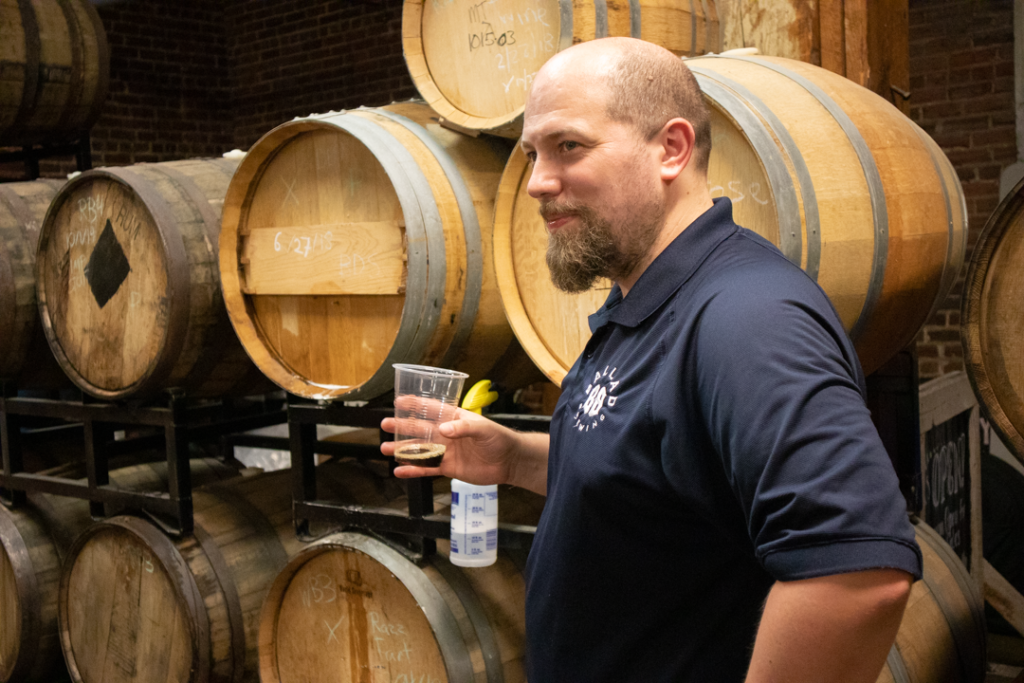 Ballad Brewing Offers Multiple Options
That includes the traditional options like Fast Mail, an English mid-ale named after the Wreck of the Old 97 and Cash Crop, a farmhouse ale. But Ballad brewers also aren't afraid to experiment a bit, blending in coffee and caramel for one beer and pineapple in another.
You can also find beers brewed with a taste of mango and guava on the menu. Want to drink a beer that tastes like a Snickerdoodle cookie? That's an option. Interested in Thai cuisine? The Thai sour blends lemongrass, holy basil and Thai Bird's Eye for a sour and slightly spicy taste. One of the most popular options right now is brewed with a mix of lime and ginger. That's Just Pressed, the brewery's lime ginger sour named as a tribute to the mills previously in the area.
"It just kinda took off," Bunn said about Just Pressed. "I'd say that's the biggest one. We started out just trying it out as a draft. Now we have it in bottles and we put it in cans."
Linking with History
Ballad gets its name from a famous bit of local history. On Sept. 27, 1903, a Southern Railway freight train called "Old 97" was heading from Monroe, Va. to Spencer, N.C. There was just one problem. The train had left an hour late. In order to make up time, engineer Joseph Broadey increased speed.
Southern officials later claimed the train was going as fast as 70 mph, instead of the typical 40. Unable to slow down and make the curve, the train jumped the tracks and crashed at the Stillhouse Trestle in Pittsylvania County. Afterwards, a number of musicians took their turn writing ballads about "The Wreck of the Old 97." The most popular came from Fred Jackson Lewey, who was one of the spectators at the crash site. His 1924 song became the first record to hit a million sales in the U.S.
The song also became the inspiration for Fickenscher and Shifflett when they built their own brewery in an 1891 warehouse. Preserving Danville's history is important to the two men. Ballad was their third renovation project in the River District, as they turned old warehouses into living spaces.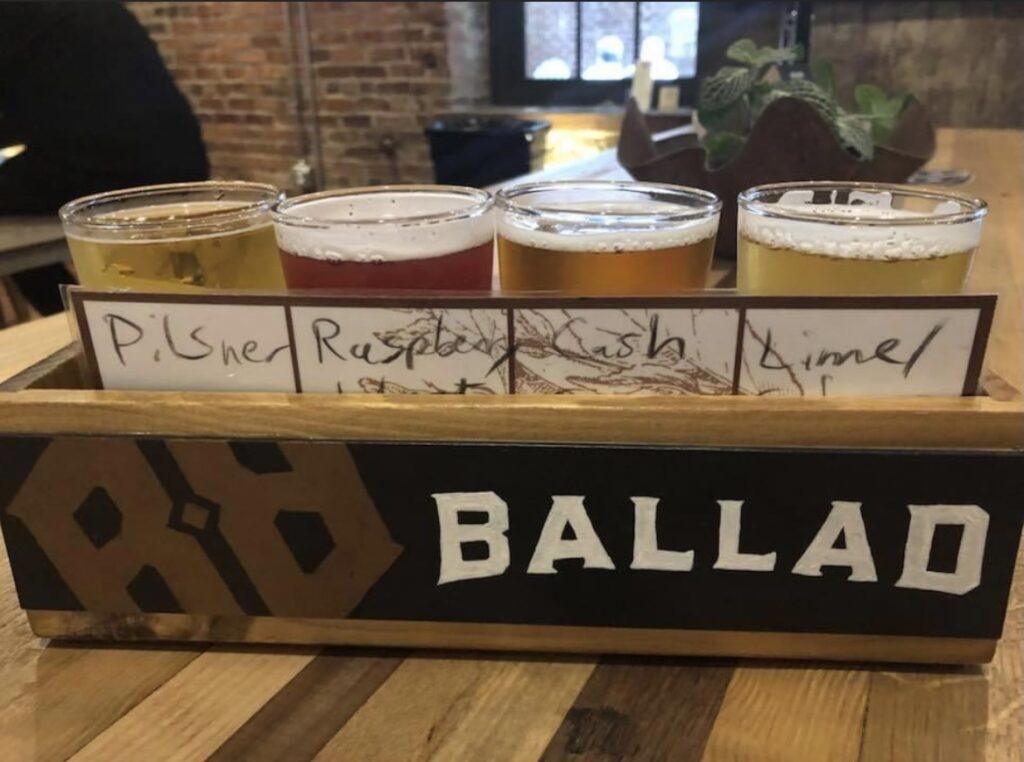 What Happens Next For Ballad Brewing?
"What's next? That's the big question," Bunn said. "We're statewide now and we'd like to expand beyond that, but every state has different laws. North Carolina's our most obvious goal, given how close we are. We get asked all the time by people in Reidsville and Eden about if we sell in their state and we have to tell them no. At least, not right now."
North Carolina's distribution laws are a bit complicated. Out-of-state breweries first have to get a permit from the state, register products with the NC Alcoholic Beverage Control Commission, and register labels with the Alcohol and Tobacco Tax and Trade Bureau. Then they have to ship to a licensed wholesaler. The wholesaler then sells the beer to a grocery store, restaurant, or other shop. And then there's another bit: once a brewery signs a distribution deal in N.C., they're matched with that distributor for life. That is, unless the distributor either shuts down or voluntarily gives up distribution rights.
And it's not just North Carolina. All states have their own unique laws that an out-of-state brewery has to sift through in order to expand. Bunn said Ballad Brewing is working on expansion to nearby states, but due to the laws, it just takes time.
"At some point, it'll happen," Bunn said. Right now, the business manager and the rest of Ballad's staff are looking more toward a return to normal.
"It's been such a weird and wonky couple of years," Bunn said. "We try and host a lot of events, like benefit nights for nonprofits and stuff for the community. That didn't happen in 2020, and in 2021 we're slowly coming back. Whatever normal is, we're looking forward to being able to get back to that."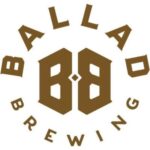 600 Craghead Street
Danville, VA 24541
(434) 799-4677
www.BalladBrewing.com
Brian Carlton loves to tell a good story. The Axton resident has been in journalism 20 years, reporting on parts of Virginia and North Carolina for BBC Travel, NPR, and the Associated Press over the last few years. A nine-time Virginia Press Association award winner, he also ran the Martinsville Bulletin from 2016 to late 2018.