How an interest in inflatables became a jumping family business.
Bringing Excitement to Rural America
North Carolina natives Ryan and Karen Newnam were inspired to bring something fun to the Caswell County area after having three children of their own. In October of 2010, the couple formed an inflatable rental company, known as The Caswell Bounce House. This came after several years of Ryan serving as chairman of the Pork Jam BBQ Festival at Pelham Volunteer Fire Department where he learned about inflatables and the industry. He and his wife visited a few indoor inflatable companies and decided they wanted to make opportunities like these available in the small towns that surrounded them.
All About Inflatables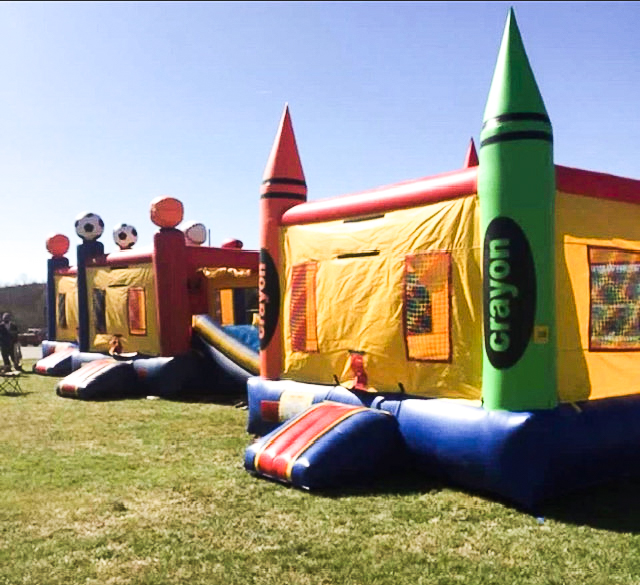 In the beginning, they had an indoor store to host private birthday parties in Yanceyville, beginning with four indoor inflatables and an additional six outdoors inflatables available for rent. They continued to grow, and after seven years the team closed the store and moved the business to Pelham to concentrate on their outdoor operations. In 2019, The Caswell Bounce House was able to buy out another company in Atlanta, Ga. and expand its inflatable selection. This past November, the company was able to expand that collection even more after attending a Global Amusement Trade Show in Orlando, Fla. "When we closed our indoor store, many people thought we had closed for good, but we actually grew even larger than before," Ryan said. "We just had our biggest year yet!" Now, the company owns 40 inflatables, a dunking booth, over 20 yard games, concessions, (Sno Cones, cotton candy, and popcorn, with all the supplies) picnic tables, and yard signs for birthdays. Currently, it's the largest inflatable rental company in the area.
Finding Success Together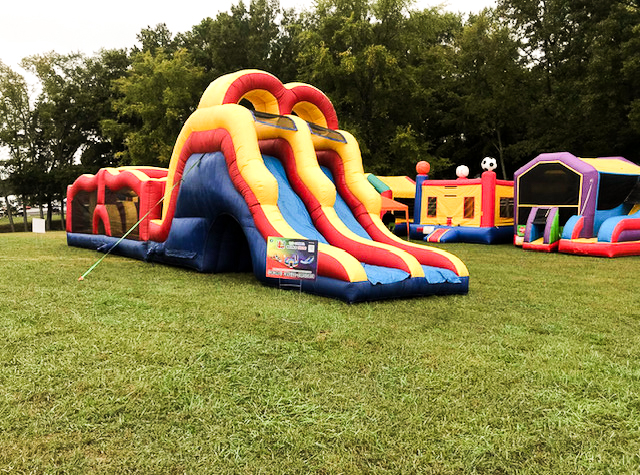 While owning this company was not always in their plan, Ryan and Karen don't have any regrets. Working side-by-side has helped them appreciate all they have achieved together. In addition to this journey as entrepreneurs, Ryan and Karen were also able to accomplish their childhood dreams of becoming a police officer and a nurse. "We just added some additional excitement in the mix," Ryan laughed. The couple is active in marketing, consulting, scheduling, and the overall daily operations of the company. Ryan's favorite part of the business is talking to customers and making lasting relationships. "Karen is our go-to person when it comes to innovation of marketing online and record keeping," he said. Aside from being their inspiration, their children are also "vital parts" to the success of their business. Austin,18; MaKayla,14, and Tyler, 12 all pitch in to help with advertising, cleaning, inspections, delivery, and daily operations. "Now that our kids are older, they also help us decide which inflatables our customers will like the best," added Ryan.
All About Events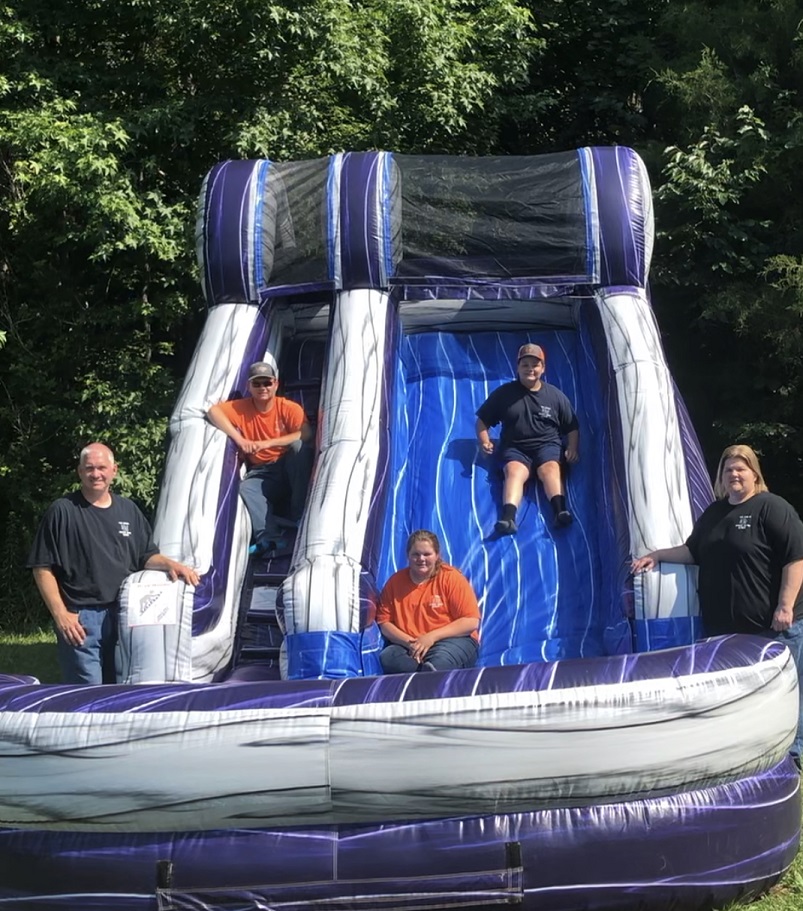 The company's inflatables help bring joy to a variety of events. "We do anything from small backyard birthday parties, BBQs, and family reunions to large corporate and school events, as well as things like fairs and professional sporting events," Ryan continued, "Sometimes customers get us for no occasion in particular; just for the kids to have a day of fun." "We have many repeat customers, including professional athletes, reality TV stars, and even military personnel who order inflatables for their kids from overseas," said Ryan. Since many of their customers have used their services for years, they have also been able to watch their children grow up. The family understands that all events are special to the people and families they serve, so they strive to give them each the best experience possible. "We have been very fortunate to have all of these opportunities," he said. "The Lord has blessed us."
"An Ounce of Prevention Saves a Ton of Heartache"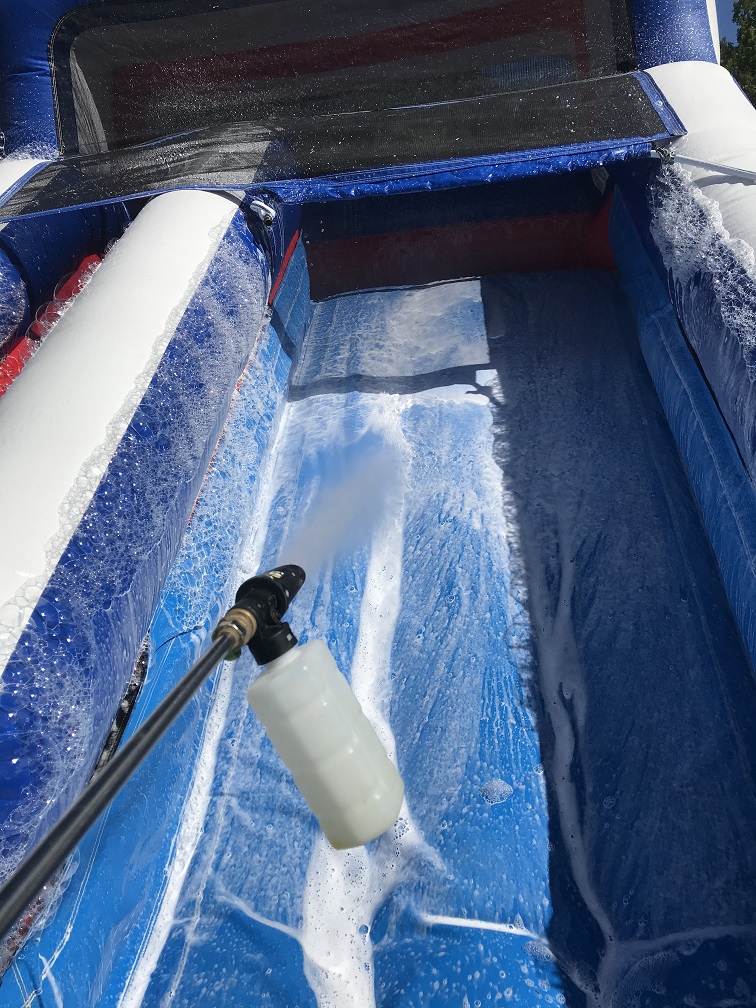 The Caswell Bounce House is proud to be a state-inspected company. While this is a requirement for operating, it is also the best way to keep their customers safe. According to Ryan, "Many people are surprised" by the regulations that they have to follow, but it's "very important" to do so. Ryan, Karen, or Austin ensure that set-up is completed properly, and all safety checks are performed. "State inspectors can show up at any size event. We have to ensure that the inflatable is set up correctly and the required operators are present to help prevent any injuries," Ryan explained. Ryan encourages his customers to ask to see their tags or paperwork. "We also encourage everyone to ask other inflatable rental companies if they are state inspected," he said. "If you are unsure about a company, you can always call the North Carolina Department of Labor (NCDOL) and speak to their amusement division."
Big Things Coming Soon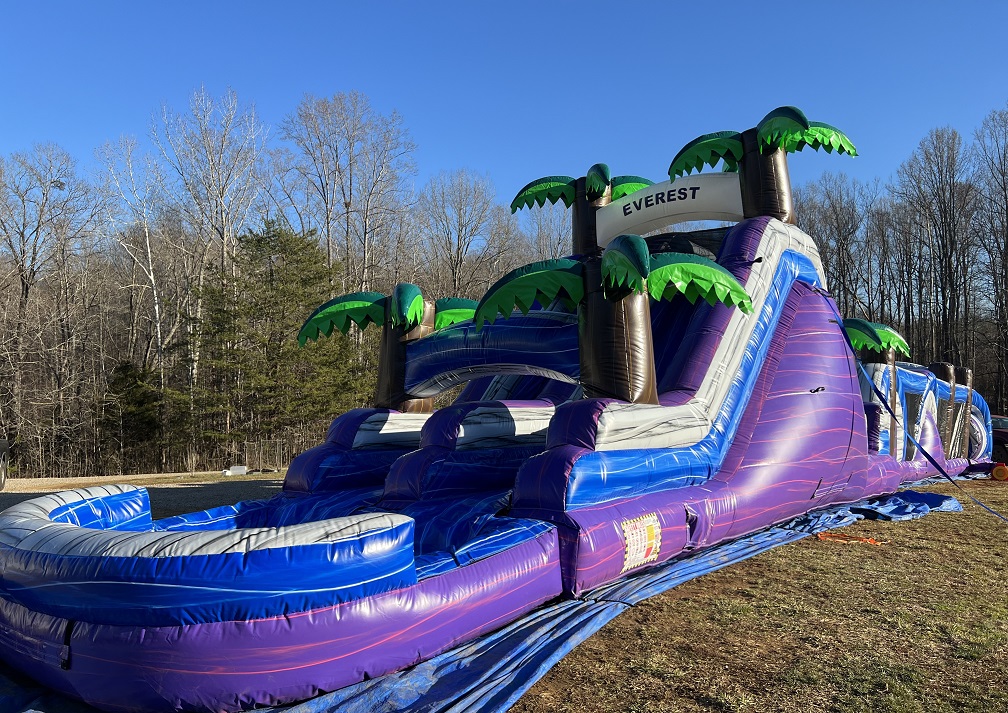 This spring, the company plans to add several themed inflatables to their collection, including characters like Paw Patrol, Mickey Mouse, Cars, Butterflies, and a new Pirate water slide. The company also has a new, 73-foot LED obstacle course that can be rented dry or wet with a pool. "We're super excited about this," Ryan said. "We think it will be a hit for kids and adults!" Beyond this, the family has "an exciting growth plan" for the future, but they're not ready to give everything away just yet. Within the next year, the Newnams look forward to branching off and starting another company that will be new to the area. "We can't wait to get everything in place," Ryan said.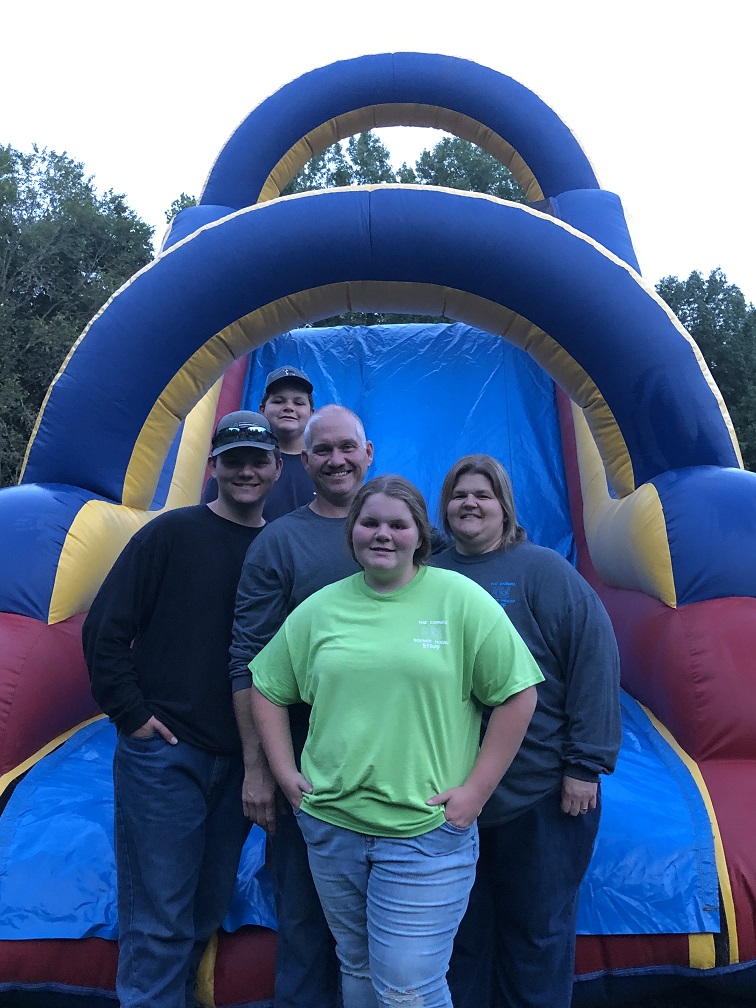 The family is eager to continue growing and serving their community because they see their customers as part of their family. "We love having those who rent from us invest in us," Ryan said. "We are in the business of renting inflatables, but more importantly, we are in the business of building relationships," he concluded.

(336) 362-9599 [email protected] www.thecaswellbouncehouse.com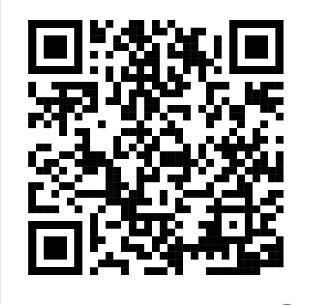 The company is currently hiring. Applicants can submit a resume to [email protected]. You must pass a criminal background check, be physically able to move inflatables/equipment, and have a flexible schedule.
Sara Coates recently landed her dream job as a Family Service Worker at Earl Bradsher Preschool in Roxboro. She credits Fayetteville State University for her ability to succeed in her field and Roxboro Community School for helping her fall in love with journalism. In her free time, she loves exploring photography and writing for Hyco Lake Magazine.