HALIFAX, VA- The logo says it all:  Abbott Farm, Garden, and Gun. What could be more American than that? Located at 445 South Main Street in Halifax, Va., it is a must-stop for any visitor passing through, or the rare resident who has never been. This type of store, once known as a "mercantile," is a throwback to a bygone era. Like mercantile stores of the 19th century, Abbott's is one part farm supply, one part retail merchandise store, and a garden center rolled into one.
The 20,000 square foot facility is made up of a retail store; two greenhouses with a selection of in-season flowers, vegetables, trees, and shrubs, and a warehouse stocked with fertilizer, lime, wire, seed, feed, and fencing. Upon entering the store, visitors are met with the smell of wood, hay, seed, and organic materials that inspire them to go plant a garden or just be outside with animals and fresh air.
Everything From Boots to Bird Feeders
Abbott's retail store sells everything from boots and clothing for the working man and woman to livestock products, bird feeders, and seed. There's local honey, a classic pocket knife display that is a must-see for young boys, and a large firearms department that carries both new and used guns. If Abbott's does not stock what you are looking for, it most likely can be ordered. I custom-ordered an 1892 lever action rifle from the store, and thought it was only fitting to purchase this historical replica firearm from a place like Abbotts.
The store started back in the 1960s as the Halifax Farm and Home Center, an agriculture goods store. In 1980, Bill Abbott purchased the store from Hudson Reese. When Bill took over, much of the customer base were still farmers who purchased seed, fertilizer, lime, and feed. Bill explained that the tobacco buyout in the early 2000s encouraged the small tobacco farmers to no longer raise the crop. This had quite an impact on the small, agriculturally centered businesses in the county.
Changing Times in Halifax
Paying close attention to the changing times, Bill modified the business to adjust to customer demands and industry changes. In the 1980s, the store might have carried 10 to 15 flats of vegetable and flower slips a week. Today it easily keeps 500 flats a week during the high season.
In 1994, Bill applied for a Federal Firearms License (FFL) which allowed him to order firearms for customers. Within a decade, firearms became a large portion of the business. Abbott's gun department currently offers new and used firearms, gun accessories, ammo, and repair services. This level of customer service guaranteed a loyal base and allowed the store to slowly grow over time. In 2001, Abbot's expanded the greenhouse and parking lot as well as the retail store to accommodate more product lines.
The Customers Direct The Growth
I asked Bill what directed the growth and items he carries. Without hesitation he said, "the customers."
Bill gave the example of Carhartt clothing. Over 30 years ago, customers kept asking Bill to carry Carhartt, an iconic brand synonymous with farming and construction work. He had never heard of Carhartt, but thought it was worth a go, so he placed Abbott's first order with a $1,000 gamble. This was a lot of money three decades ago, especially on a product with no sales history. Today, the Carhartt brand continues to grow and Abbott's will purchase thousands of dollars' worth of product months in advance to stock the fall product line.
Throughout the growth of the business, Bill and his wife Darnell have made sure Abbott's held true to its agricultural roots while catering to the expanded customer base. Large farmers still make up a good portion of the business, but there has been the addition of suburban gardeners, hobby farmers, hunters, and people who simply love the outdoors.  Darnell Abbott joined the business in 1997 and immediately became the "face" of the ever-expanding garden center offering a wide selection of trees, shrubs, annuals, perennials, herbs, complete potting soils blended for specific uses and a large selection of unique planters and pottery.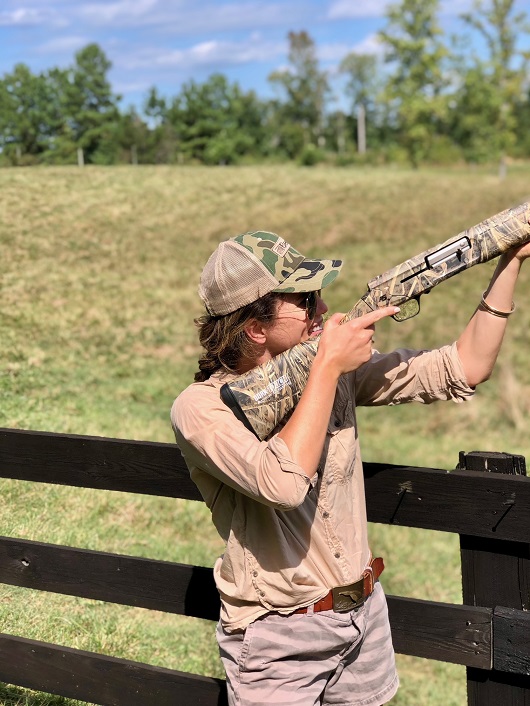 In Halifax, Seasons Drive Purchases
When asked about their best-selling items, Darnell explained that it was contingent upon the season.
"In the fall and winter, it is mostly firearms, clothing, and footwear. From early spring to early fall, it is all things gardening and landscaping."
Bill personally grows many of the seedlings Abbott's sells. In addition, Abbott's is the largest bulk seed store in the area. These kinds of stores that weigh out seed by the ounce or pound instead of the expensive little seed packets are rare. From snaps to butter beans, corn, and field peas to turnips and the smaller seeds, Abbott's lets customers choose whatever amount they need.
The store also carries bulk flower seed, such as zinnias, wildflower, and pollinator seeds formulated for this region. And, if you have landscaping or yard questions, Bill and Darnell are the go-to resource: Bill for the green, grassy lawns and Darnell for tree, shrub, and flower advice. Abbott's also carries a large selection of pottery and raised bed containers for flowers and vegetable gardening.
Another Unique Product
Another unique product that Abbott's offers is seasonal food plot blends and cover crops to attract wildlife such as deer and quail. In response to a lack of specialized food plot mix for southern Virginia, two employees and lifelong hunters developed a proprietary blend for deer hunting. The blend is aptly named "Bucky and Bigfoot's Big Buck Blend" after their childhood nicknames. The blend changes seasonally with mixes for early spring, late spring, early fall, and late fall planting. People come from all over to purchase these blends, or the individual seed such as wheat, lespedeza, millet, buck forage oats, etc.
One byproduct of the Covid outbreak is that Halifax County has risen in visibility among its peers on the Virginia map. Over the past two years, people fled lockdown cities en masse for quieter, greener pastures so to speak, and this is one of the areas where they landed. Many of these transplants are looking to create micro farms and become more self-sustainable but have little knowledge of homesteading or farming. It is only natural they would find their way to Abbott's, where the staff is always willing to give helpful advice to new arrivals.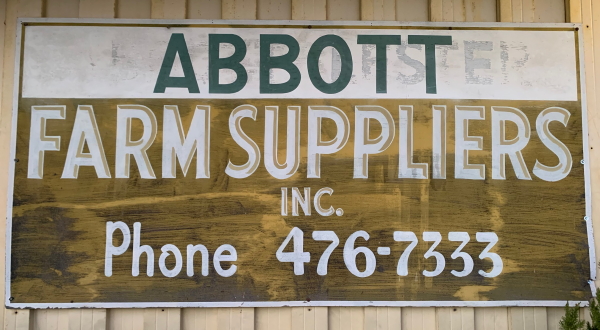 A Company Motto
Bill and Darnell's motto is, "The products we sell are the products we use." Between the entire Abbott's staff, they farm, garden, raise livestock, horses, dogs, cats as well as hunt, trap, and fish. These people know their products because they use them in their everyday lives. You cannot put a price on this level of product vetting and customer service.
With all that Abbott's offers, nothing makes the store more unique than the personal touch of a friendly face and customer service from a family-owned business. However, the greatest testament to Abbott's is the loyal following. It's not uncommon to have repeat customers come from North Carolina as well as Mecklenburg County and Roanoke, Va. One of the first times in the store, I witnessed a dad and his young son flip through a paper catalog with Bill, looking for the son's "first pair" of cowboy boots. It was precious to watch what I assumed was a tradition in this man's family, in a store that may have sold products to his grandfather. With most shopping going online, it was a pleasure to witness this old-fashioned process I thought was all but extinguished from our society.
In an age of small business killers with names like Amazon and Walmart, it's our duty to make sure gems like Abbott's stay in business for years to come. The service, products, and quality go without saying. However, Abbott's is not just a store, but an experience. It is a window into our country's past – a historical experience of how mercantile stores used to operate – that we must never take for granted and continue to nurture and support with our continued business.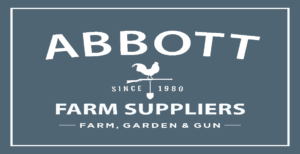 PO Box 134
445 S. Main Street
Halifax, VA 24558
(434) 476-7333
www.AbbottsInc.com
[email protected]



John Theo Jr. is relatively new to South Boston but not new to writing. He has authored several books and penned many articles. Hyco Lake Magazine is thankful to share his perspective on our community. Please welcome John and get to know him better by going to JohnTheo.com, visit him at Cozy Cave Self Storage & More.
Cozy Cave Storage
306 Webster Street
South Boston, VA 24592
(434) 579-2856
[email protected]
Photos provided by Abbott's Farm, Garden, and Gun.