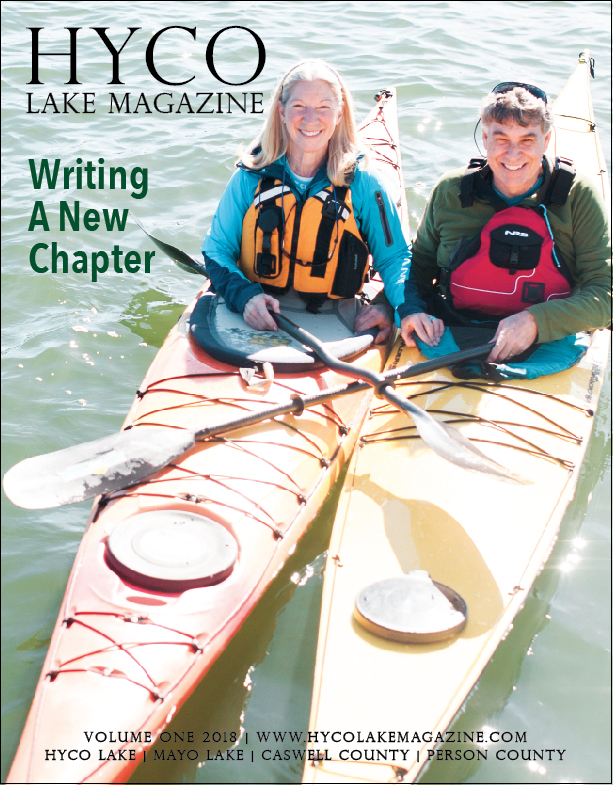 Story and Photos by Meredith Bernard
When Peter Berry pulled down the dirt drive of his long-lost friend Chris Rebman's Hyco Lake home on a cool March afternoon in 2012, he knew who he was looking for, but could never have foreseen all he was about to find. The last time the two college friends had seen each other was in 1985 after having attended each other's weddings in April and August of that year. After graduating college in Oswego, New York, they went on to start new life chapters miles apart and as time went on, it appeared that would be the end of their story. As it happens, no fairytale ever ends at Chapter One.
With a degree fresh out of physical therapy school in 1987, Chris found herself moving from New York to Greensboro, NC to pursue her new career path. Three years later, Peter also followed his career in software design to Raleigh, NC. Two college best friends were now living virtually side-by-side, but completely unbeknownst to one another. As the years went by, both of their lives had marriage chapters close and other chapters begin. Peter pursued a passion for writing and on March 4, 2012, the same day Chris celebrated her 50th birthday, he finished work on his second novel, Mrs. SoAndSo. Four days later, after more than a year of online searching for the woman he felt drawn to find after so many years apart, Peter was ninety-nine percent sure he had found her. In the same state he had been living for twenty-two years, a short drive from his home, he was on his way to Roxboro, NC to see if his research would prove right.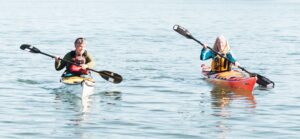 Chris had fallen in love with lake life since moving to Hyco in 2004. An avid outdoor enthusiast, she found freedom and peace through time spent on the water. On the afternoon of March 8, 2012, she was making her way off the dock, when a black convertible pulled in her drive. The sun blinded her view of the driver, but it didn't blind his view of her. Peter knew he was at the right place as soon as Chris stepped into sight and after an impromptu date at the local Pizza Hut, the two picked up right where they had left off 27 years earlier. This time their next chapter included each other, and three years later, to the day, they were married in a small company of family and friends at the home they now share together on Hyco Lake.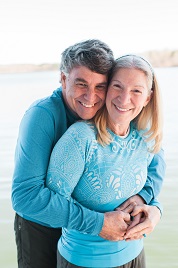 Since marrying in the spring of 2015, the newlyweds have enjoyed navigating the waters of their new life together lakeside. Chris spends her days enjoying all that Hyco has to offer and helps others do the same as a certified kayaking and stand up paddleboard instructor. Since his retirement from the corporate world, Peter also enjoys time spent on the water, as well as the opportunity to stretch his writing side more. Having been an avid reader of Hyco Lake Magazine for several years, he was quick to inquire to a recent call for help from the magazine's owner, Janna Smith. After careful consideration, the decision was made for Peter and Chris to buy the magazine from Janna through their publishing company, Happy Endings Publications. Janna will still be on board doing what she loves most, as head of graphic design.
Acquiring the magazine is proving to be a natural fit for Peter and Chris, whose affinity is strong for both lake life and the community that makes up Hyco Lake and the surrounding areas of Person, Caswell, Halifax, and Pittsylvania counties. Together they are outlining a new chapter in the life of Hyco Lake Magazine, building on momentum and foundation set by Janna the past 10 years. Their mission statement for the magazine is "Enhancing our community with interesting stories, beautiful photography, and information, while bringing together residents and local merchants."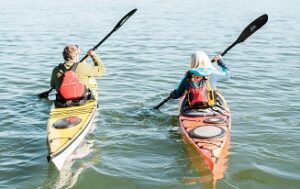 In the same way Peter and Chris have found a renewed lease on life since finding one another again, they have the same desire to renew community ties and foster new community life through the magazine. Even though they are now several chapters into their life stories, it feels more like their story is just beginning.
Meredith Bernard is a farm wife, mom to two, photographer, free-lance writer and regular contributor to this magazine, living and working on a beef cattle farm in Caswell County. She's a firm believer in the power of life stories, strong coffee and daily grace. Connect with her on Instagram, Facebook and Twitter @thisfarmwife and her personal blog at www.ThisFarmWife.com.