Love to Laugh
By Candace Baskervill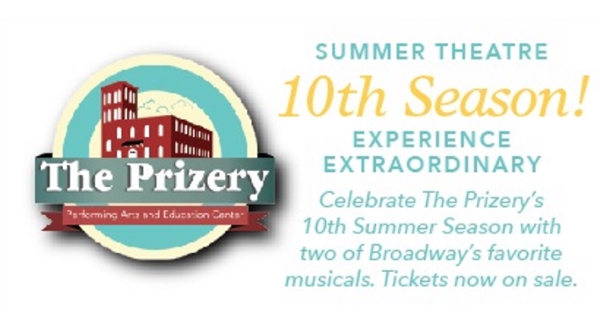 It may just be getting hot outside, but the heat is certainly on for The Prizery's Artistic Director, Chris Jones, and his team of actors and actresses this summer! The Prizery is celebrating its tenth anniversary with the Summer Theatre Program. This year, they're going above and beyond and taking on huge classics to include "Mary Poppins" and "Mamma Mia!".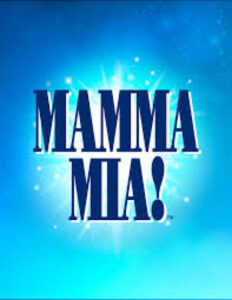 "Summer Theatre" is a term used around the country to denote a compressed short summer production season, bringing highly talented performers to South Boston for a short period of time to create multiple shows. When the performers arrive this summer, they will have "the heat turned on" because they will have to have their first production performance ready in two weeks or less, whereas in regular theatre, the rehearsal process can take three months or longer.
The Summer Theatre program at The Prizery features mostly musicals, chocked full of choreography, vocal performances, beautiful and intricate set designs, props to track down, costumes to design and create, and lots of lines for cast mates to memorize and perfect. Cramming all of this into two weeks is something for only the most talented of performers that are chosen from 800 students who audition through the Southeastern Theatre Conference. Their schedule at The Prizery runs anywhere from 8-12 hours a day 6 days a week. In years past, some of those chosen are actually from right here in the South Boston area! Director, Chris Jones is a seasoned Summer Theatre veteran after ten years and makes a strong effort during his audition process to bring back some of the previous Summer Theatre performers.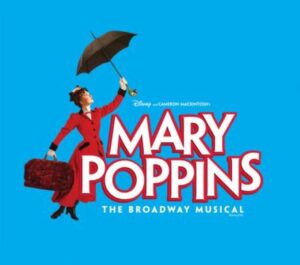 Returning this year is Kelly Glyptis, to star in Mary Poppins. She has previously starred as Morticia in "The Addams Family" in 2017 and Anita in "West Side Story" in 2016. When she's not performing with The Prizery's Summer Theatre Program, Kelly is traveling around the country in the National Tour of "Sound of Music".
Also returning to The Prizery stage this year is Alison Streeter, who will star in Mamma Mia! Alison is no stranger to the Prizery. She has served the Prizery as a former Managing Director and most recently sang in "Divas 3" with Brad Bass as a fundraiser for The Prizery.
In the past ten years, Summer Theatre has produced over thirty musicals. Considering that these cast mates are only here for six to eight weeks during the summer, I'd say that's quite an accomplishment. Some of these productions included Oklahoma!, Gypsy, Into the Woods, The Addams Family, The Little Mermaid and Carousel.
The cast of Summer Theatre and the management team at the Prizery invite you to join them for one of the twelve Supercalifragilisticexpialidocious showings of "Mary Poppins". This show highlights everyone's favorite "practically perfect" Nanny through a mixture of "irresistible story, unforgettable songs, breathtaking dance numbers and astonishing stagecraft." This production debuts on Friday, June 21st in the Chastain Theatre at 7:30. Tickets are $24 for children and $26 for adults and can be purchased now at www.prizery.com or by calling the Box Office at (434) 572-8339. Additional prime time productions are on Friday and Saturday Nights at 7:30 through July 6th, 2019 and Matinees are on Saturdays, Sundays and Wednesdays at 3:00.
If you are unfortunate enough to miss "Mary Poppins", do not fret, the Summer Theatre will only be down a few short days before they open with their production of "Mamma Mia!", which is a feel-good tale of a girl looking for her birth father in a Greek island paradise setting where on the eve of her wedding, three men from her mother's past end up all on the same small island for the first time in twenty years. Featuring tunes from ABBA, this show is sure to enchant you with love, laughter and provide a memorable theatre experience. This cast is very large; the production is full of exciting songs and dance numbers; and you're sure to be enthralled from the opening number! "Mamma Mia!" opens on Friday, July 12th at 7:30 in the Chastain Theatre and runs until Sunday, July 21st with prime time shows on Friday and Saturday Nights and matinees on Saturday, Sunday and Wednesday afternoons at 3:00. Tickets are $24 for children and $26 for adults and can be purchased online at www.prizery.com or by calling The Prizery Box Office at (434) 572-8339.


If love and laughter is what you need this summer, The Prizery is where you need to be!
Candace Baskervill is a local business owner and writer. When she's not busy with both of those, she is the Creative Movement teacher at The Prizery with the Preschool Academy of the Arts program. She loves the magical feeling of walking into the Chastain Theatre and invites you to feel that magic this summer!

Here is a link to another story about The Prizery: SUMMER THEATRE: There is not a Bad Seat in the House!