The Person County QUILT TRAIL began as an idea in 2015. With grant funding from the N.C. Dept. of Commerce and management by the Piedmont Conservation Council, the trail has become a reality. The ultimate goal is for a continuous Quilt Trail that travels throughout the NC Piedmont. Presently the counties participating are Person, Randolph, and Rockingham.
The painted quilt squares are unique and of this area's agriculture and the passions of the trail's participants. Many squares are painted from family heirloom quilts while some were designed to show the history of or the present day working on the farm.
This story was originally published by Blank Page Solutions in the 2016 Summer issue of Hyco Lake Magazine and was written by Norwood Walker with the photographs by Jamie Harris Photography.
Don't forget to read the story Quilt Designs Blanket Halifax County Virginia!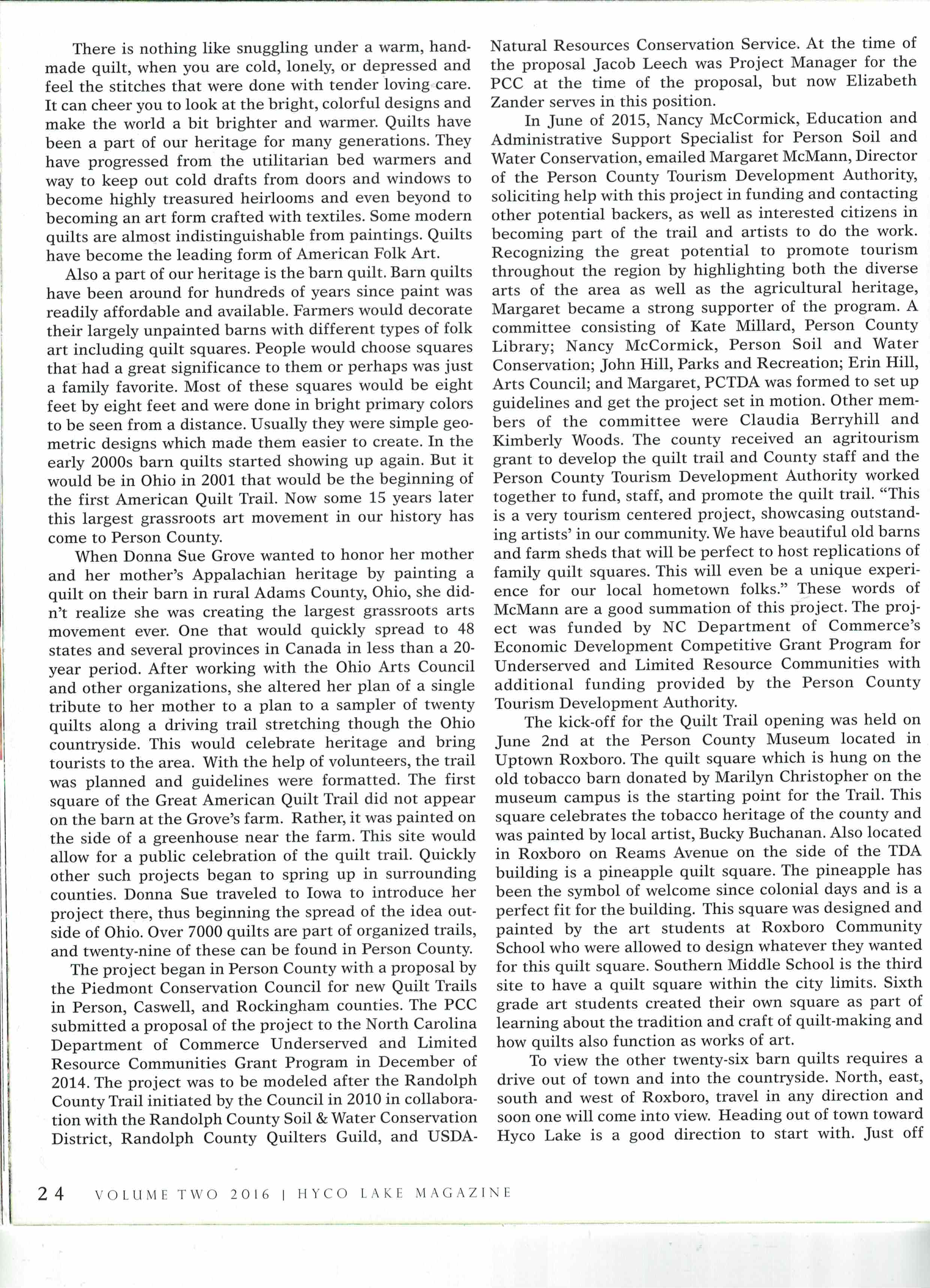 Click for larger image.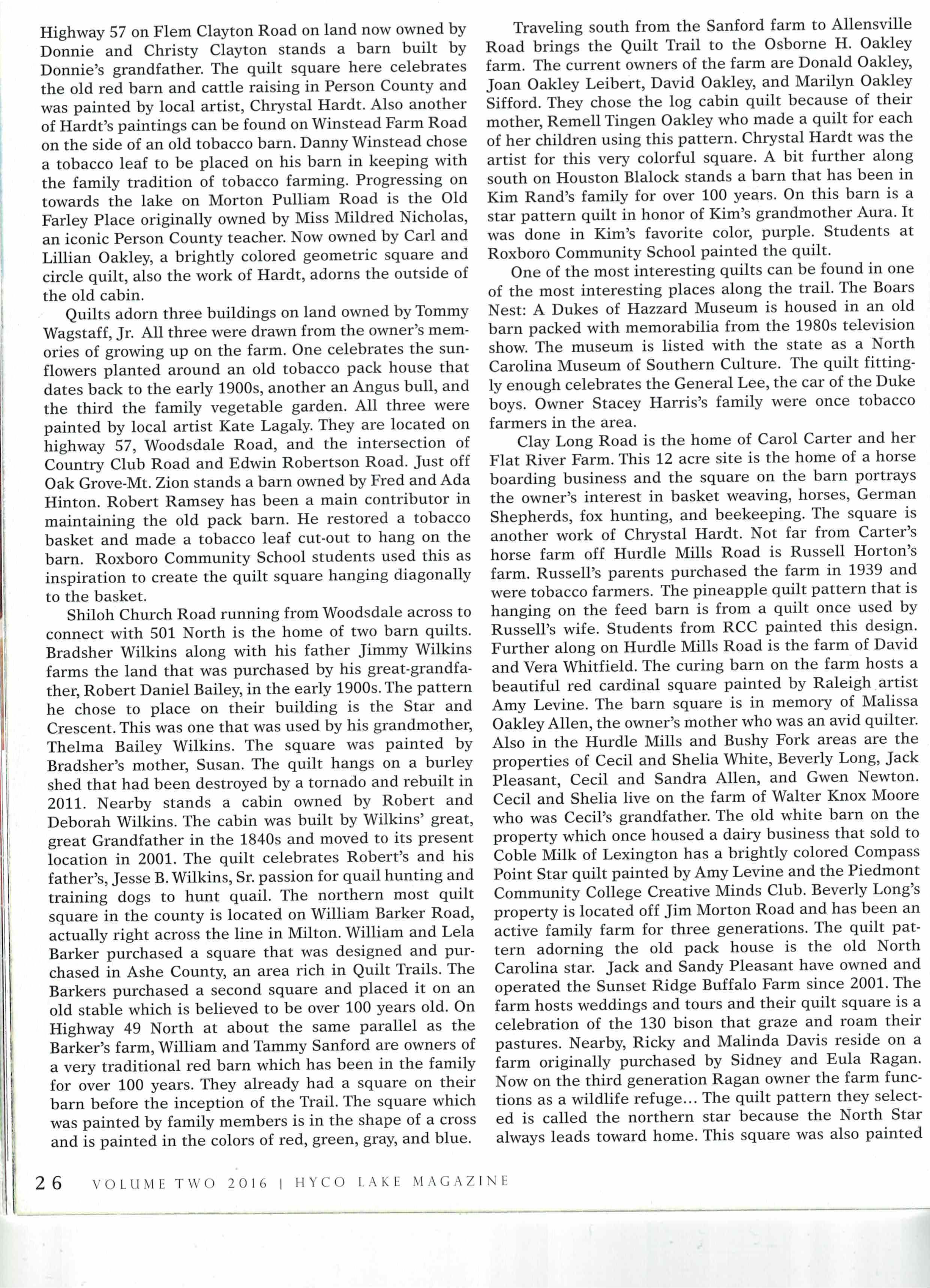 Click for larger image.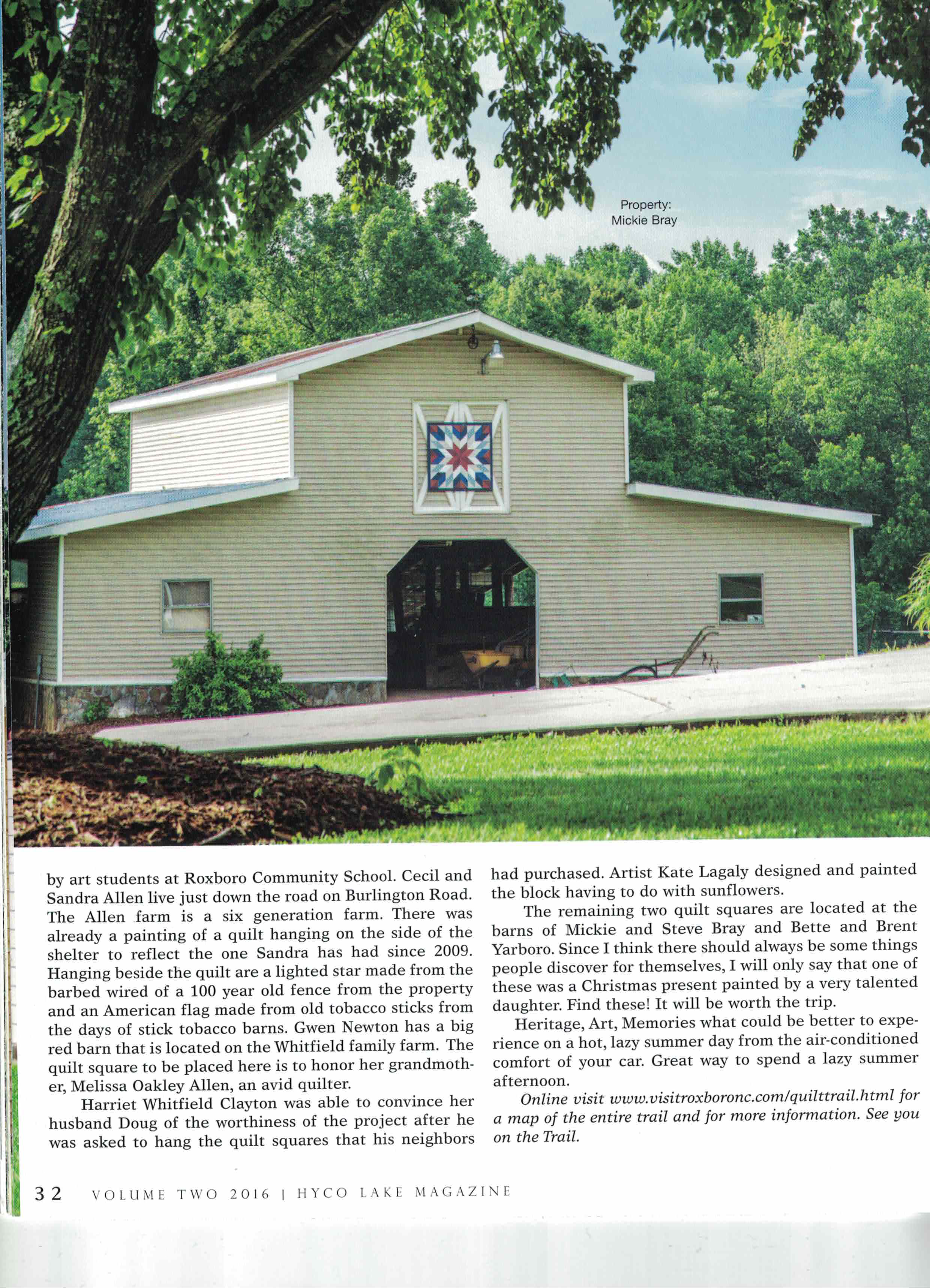 Click for larger image.