Agriculture Grows as it Changes in Person County
Story by Meredith Bernard
Photos by Lisa Rogers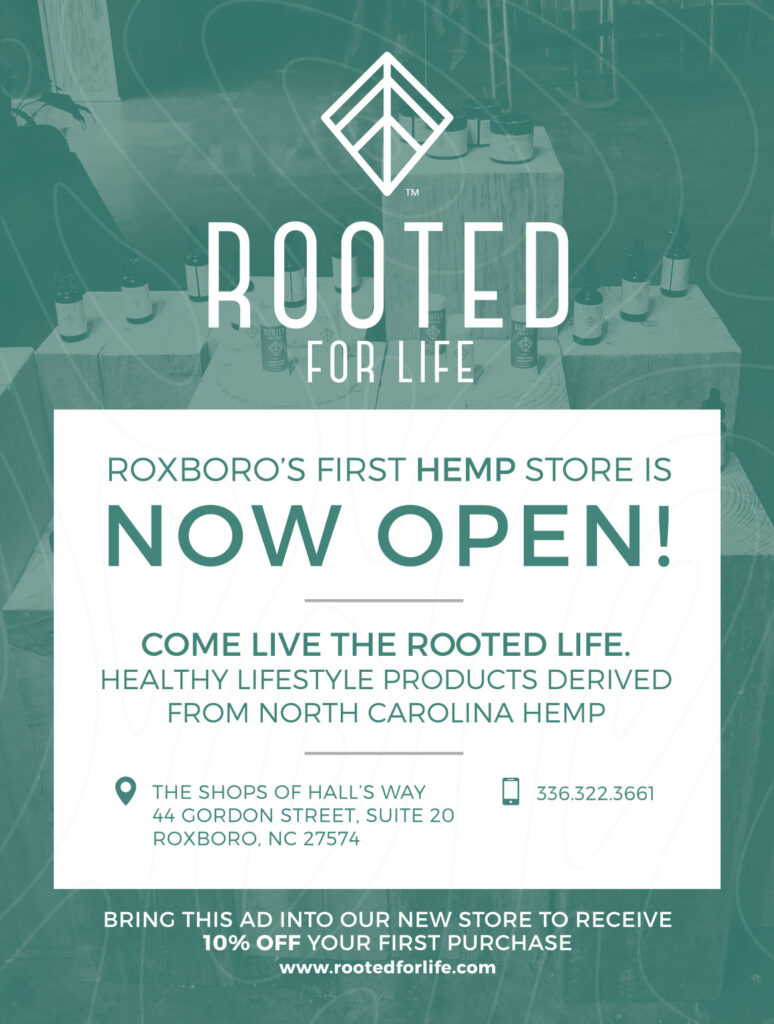 Calvin Whitfield has always been proud of his Person County roots. Like so many others in the area, he grew up farming tobacco with his family until the industry became more mechanized and they opted out. After leaving for college and then a twenty-five-year stint with the Environmental Protection Agency, he continued to work in the field of agriculture, but realized he also missed the physicality of working in an actual field. The time came when he inherited his family farm and those strong Person County roots pulled him back home. Calvin knew he wanted to keep his family's farming heritage alive, but it would have to be in a different way.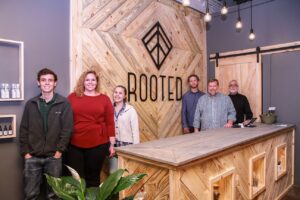 In 2015, the North Carolina Department of Agriculture (NCDA) toured a hemp farm that Calvin's brother Preston worked for in Colorado, and they realized there was potential for this product to grow well in NC, including in Person County soil. As the EPA began to look further into the potential for hemp growth in North Carolina, Calvin began to work hard to facilitate meetings with potential growers and buyers to make it happen.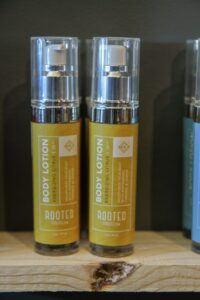 In 2017, Calvin, along with another local farmer took the leap and grew the first two crops of hemp in Person County for an individual buyer, Source Hemp NC. After that first trial run, Calvin realized there was the potential to "grow" his business differently and the next year he started experimenting with ways to process the hemp flower and sell well-living products derived from the oil. With the passing of the 2018 Farm Bill, hemp regulations eased, making the production and sale of hemp more widely available. That momentum helped Calvin find an opportunity to partner with a group based out of Cleveland, Ohio, setting the stage to make his new farm dreams a bigger and better reality.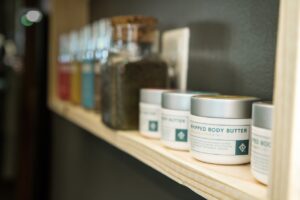 Some who have grown hemp in the past were met with costly and frustrating challenges, in the way of not being able to get contracts, contracts not being fulfilled, and lack of access to processing facilities leaving growers with excess crop and empty pockets. Calvin's plans for a vertically integrated hemp business would alleviate these roadblocks and make it easier for local farmers to diversify their farms. He is not afraid to try new things and relishes the idea of doing things "differently." His plans now center around learning processing techniques inside and out, discovering new and different ways to use the end product and marketing it to get it in the hands of people it can benefit.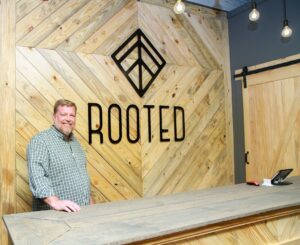 The first step in Calvin's plan for vertical integration is getting plants grown – both on his own farm and through a network of local and regional growers. With a significant 20-30% cut in tobacco contracts, many area farmers are looking for ways to stay afloat and diversify. One big selling factor for a move from tobacco to hemp is that 90% of the same equipment can be used for production and harvest, including bedders, cultivators, labor, and drying barns. While tobacco is still the county's highest cash crop, the opportunities are real for hemp as an alternative, requiring less land to farm and more value per acre yield. There are currently around six growers in the county, but Calvin says that could be as high as twenty by the end of the 2019 growing season for Person and neighboring counties.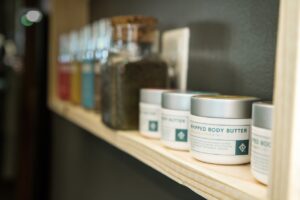 The second step for vertical integration is processing of the plants and Calvin has big plans for that too. He's procured a facility in Roxboro that will be used to process the hemp flowers he grows, extract them and then infuse the oil into various sellable products. The facility will also be available to do some processing and co-packaging for other growers. It will be a multi-use facility and one of the only ones in the state at this point, the closest now housed in Charlotte. Calvin says, "With limited large-scale processors currently available, the opportunity to process hemp flower will differentiate our facility, in that we can process what we and other contract growers produce, as long as their biomass falls under specs we deem the best quality."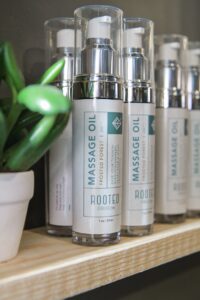 The third piece in the vertical integration puzzle is marketing and sales, and that piece now fits in nicely with the addition of a new retail location Calvin Whitfield and his business partners have opened in Hall's Way in Uptown Roxboro. "Rooted For Life" opened its doors to the public in March 2019 and the shelves are now stocked with face lotions, lip balm, massage oils, body butter, and the promise of additional products being added as time goes on. These products have been tried and tested through sample giveaways and by the company's employees, who all have personal stories to share attesting to the benefits they have found the products have brought to their lives and that they are eager to share with the public.
For an industry that's actually been around a long time, its new-found popularity and loosened reins by the government for growing and selling are making hemp an exciting alternative as well as new crop for both established farms and for people wanting to get in the business from the ground up. Because the hemp plant is a cousin to marijuana, lack of knowledge has led to a breeding ground for confusion and misinformation. Another area that Calvin and his associates are dedicated to working on is demystifying concerns over growing and using hemp and they are striving to do that through disseminating information through meetings, face-to-face interactions in their new retail location and through their website. Social issues will continue to be addressed as this crop's popularity continues to spread, with only 7-8% of the population having a true understanding of the actualities involved in raising, producing and using hemp products.
When asked what Calvin's "why" is for his business, he says, "I've always wanted to get back to my farming roots. I was a researcher for a long time, so being able to collude both worlds of research and farming is the perfect combination for me. There is still a lot of research that needs to be done and I'm excited to continue trying different styles of growing, propagation techniques and testing ways to optimize yield." Calvin's overall dream is to be able to grow his own hemp, along with working alongside other local farms as business partners, while putting farmers that have had to quit farming back to work. He sees the fruition of his dreams coming true as an investment back into the community where he was raised and now calls home again.
The motivation for the Rooted For Life organization varies for each person involved. "From Calvin's desire to get back to his roots, the organization as a whole has found a need for grower diversification in Person County and wants to support them by allowing them to expand as part of one of the largest and fastest growing industries in the US and possibly world," says Amanda Eade, Operations Manager. She touts the beneficial aspects of the products they are making and selling and their desire to be good stewards of educating the public on the industry and how these products can be used.
While the face of farming in Person County has and continues to change over the past several decades, some things haven't – and that's the ability for this place and its people to thrive as part of the all-important agricultural industry of North Carolina and in turn, the country. Community-minded, forward-thinking people like Calvin Whitfield are doing their part to make sure that doesn't change.
Find more information about all parts of the vertical integration opportunities that Rooted For Life is bringing to Person and neighboring counties, as well as purchase products from their full product line at their new Roxboro store in Hall's Way. See the Rooted For Life ad in this issue for more information and a special offer. (336) 322-3661 | www.RootedForLife.com


 Meredith Bernard is a photographer, writer and farmer living and working with her husband and two children on a beef cattle farm in Milton, NC. Connect with her online at thisfarmwife.com.