By Norwood Walker
THE RURITAN MISSION
Ruritan is a national organization dedicated to improving communities and building a better America through Fellowship, Goodwill and Community Service.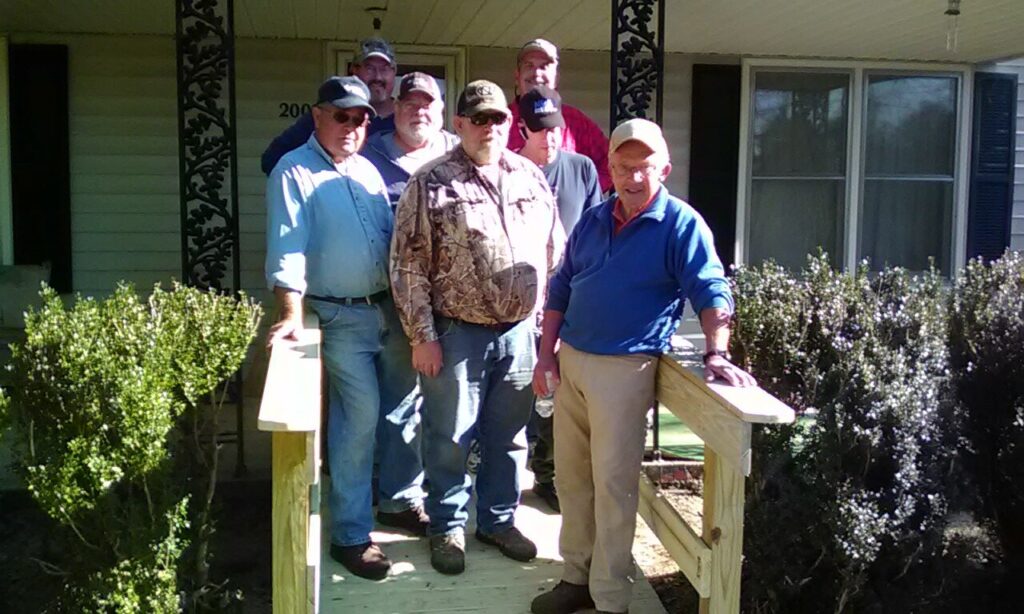 Altruism is defined as "the belief in or practice of disinterested and selfless concern for the well-being of others." It could just as easily be spelled r-u-r-i-t-a-n. Unfortunately, too many today are not so aware of either. There are many civic clubs found across the country and even across the world, but The Ruritan Clubs may be the best kept secret of them all. Especially in Caswell County.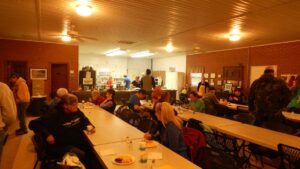 According to their website the first Ruritan Club was chartered May 21, 1928, in Holland, Virginia. Tom Downing of Suffolk, Virginia, and Jack Gwaltney of Holland, Virginia, are known as the co-founders of Ruritan. Gwaltney and Downing recognized the need for an organization where community leaders could meet and discuss ways to make their community a better place in which to live. A reporter for the Norfolk Virginian-Pilot, Daisy Nurney, is said to have first suggested the name. It is a combination of the two Latin words "ruri" meaning open country and "tan" meaning small town. Charter members unanimously adopted her suggestion and Ruritans was born.
Andy Thomas is the zone governor for the region Caswell County lies in and a great spokesman this organization. I let him tell you the rest of the story.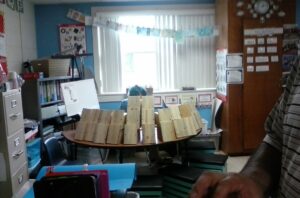 Ruritan National is a community service organization made up of Ruritan clubs in 24 states in our great country. There are over 28,000 members, in hundreds of clubs! While these numbers ARE huge, it should be understood that Ruritan serves SMALL areas in rural areas. You see, Ruri is a Latin term meaning open country, and tan is another Latin term meaning small town, so Ruritan clubs understand and deal with rural, small town life. Sure, Ruritan IS a national organization, but it seldom has national programs. Instead, each club helps to take care of its own community and its surroundings. They try to seek out the needs of their area, and then work to meet as many of those needs as possible.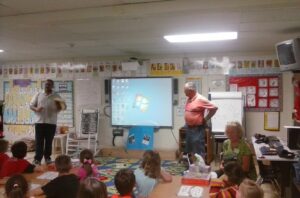 Nowhere is the presence of Ruritan felt any more than right here in our neck of the woods. There are clubs in Person, Orange, Alamance, Rockingham, Durham, Guilford, AND Caswell Counties. In fact, there are 5 Ruritan clubs in Caswell…out of the 10 main townships within its boundaries. Members do not have to live in the area. In fact, there are residents of Alamance County serving as members in some Caswell clubs right now! Those 5 clubs are teamed up with the Whitsett club in Guilford County to form the Zone 12 portion of the Piedmont District in North Carolina. Those 5 clubs are located in Yanceyville, Cherry Grove, Leasburg, Semora, and Anderson, although the Yanceyville club has a Blanch mailing address, and the Anderson club has a Burlington mailing address. It is the mission of Ruritan to improve our communities, and build a better America through "Fellowship, Goodwill, and Community Service". Through volunteer community service, Ruritan tries to make its communities a better place to live and work.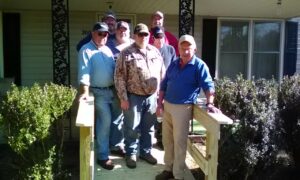 Creating more interest AND more participation is an ongoing battle for all clubs when it comes to recruiting new members. Unfortunately, Ruritan has been known to many as the "Best Kept Secret in America". Relatively few people know what Ruritan is, or what it stands for. The first club was chartered in May of 1928, in Holland, Virginia. In those 90 years, Ruritan grew tremendously, and quickly became the leading community service organization in America…and it still is! There have been GREAT service groups over the years, such as the Lion's Club, the Jaycees, the Civitans, the Kiwanis Club, the Optimist Club, the Rotary Club, and so forth. Yet, most of these have dwindled down to little or no participation…for whatever reason. Ruritan HAS suffered a huge loss over the last 25 years as far as numbers go, but there is such a NEED and so many that are working to help in any way possible! It is the desire of Ruritan to increase its number of members AND clubs. Times are changing, and needs do too. These needs CAN be fulfilled, but the size of the club determines what projects will work best. More members mean more community service, increased fellowship, and a much better world! Ruritan welcomes new members…ANY age, male or female.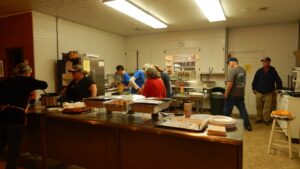 All Ruritan clubs work locally with the needs of the sick and needy, with blood drives, with wheelchair ramps, with local charities and non-profits, with law enforcement, fire fighters, and medical responders, with veterans, with churches, and in many, many other worthy areas. Most clubs, including those in Zone 12, work with Scouting, the FFA, the 4-H, Little League, scholarships, and a slew of other youth-oriented needs. Ruritan believes in our youth, and even has some youth clubs, AND it honors Ruri-Teens and Ruri-Youth on local AND national programs. Ruritan also honors God and Country, as they sing "America" at the start of any meeting, they pray, and they repeat our "Pledge of Allegiance" before adjourning any meeting.
Being a non-profit organization, Ruritan clubs rely on fundraisers to accomplish the completion of their long lists of projects each year. As with the rest of the country, the Caswell clubs and the Whitsett club are all in "high gear" as they work to raise these funds. Here is a sampling from those 6 clubs:
Central Caswell (Yanceyville)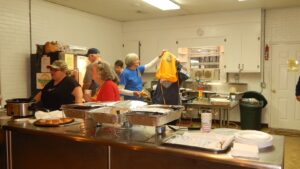 Located at 820 County Home Road, Blanch, NC 27212. They meet on the third Thursday of every month at 7pm. They host a monthly breakfast buffet every second Saturday of every month EXCEPT May (Mothers' Day), and December (Christmas). They serve from 7-10am, and it is delicious! They just completed a stew sale, they hosted a Zone meeting last week, and they sponsor 4-H campers. They feed veterans, and a whole lot more!
Cherry Grove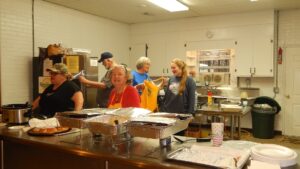 Located at 8173 Cherry Grove Road, Reidsville. NC 27320. They meet on the fourth Thursday of every month at 7pm. They host a Bingo game on the second Friday of every month, starting at 6:30pm…and are considering doing it MORE! They have a ballfield, and they sponsor Little League, Church League, and a Hospice-Home ball tournament each year. They recently had a pancake supper, they have a huge farm equipment sale, and they even help local with grave-digging when possible!
Leasburg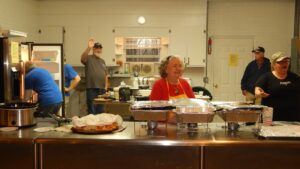 Located at 3537 NC Hwy 119 N, Leasburg, NC 27291. They meet every fourth Tuesday of the month at 7pm. They are currently selling bags of Vidalia onions. They recently had a hot dog/pinto bean supper, and a spaghetti supper. They will soon be having a BBQ supper as well!
Semora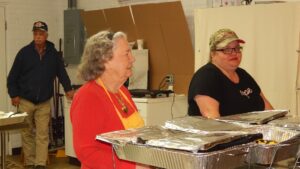 Located at 14771 NC Hwy 119 N, Semora, NC 27343. They meet every third Tuesday of the month at 7pm. They serve a monthly breakfast on every fourth Saturday of every month, EXCEPT November (Thanksgiving), and December (Christmas). They just recently held a soup supper to raise funds for a community member with a lot of medical bills. They fed the Milton Volunteer Fire Department. They also sponsor a Scout Troop.
Southern Caswell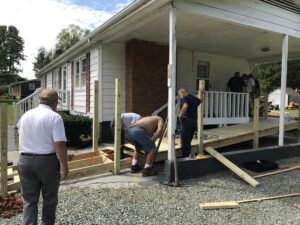 Located at 9614 NC Hwy 62 S, Burlington, NC 27217. They meet on the second Thursday of every month at 7pm. They host 4 ham and egg suppers a year, with the next being the second Saturday in August, the 10th. They feed the 10 volunteer fire departments in Caswell County at their banquet. They host the Farm Credit Banquet on April 15th. They will be feeding all Special Olympics athletes as well as their companions on May 3rd at the high school. They just had a blood drive, and are preparing to take over sponsorship of a Scout troop later this year.
Whitsett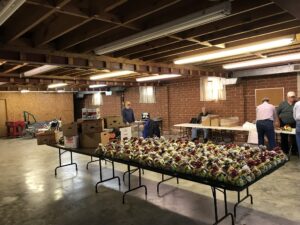 Located at 811 NC Hwy 61, Whitsett, NC 27377. They meet every first Tuesday of every month at 7pm. They are also selling Vidalia onions by the bag, and they are sponsoring a blood drive in early April. They will be hosting a 19-county Cabinet meeting on May 13th as well.
These are only a few of the many projects planned, not to mention the unseen needs that come up frequently. Watch your magazine, your newspapers, and the signs for more to come! Look into Ruritan…there's a place for you! Other clubs include Rougemont, Wentworth, Snow Camp, Eli Whitney, and there are some in Pittsylvania County, Virginia! Wouldn't you like to help your neighbor in need?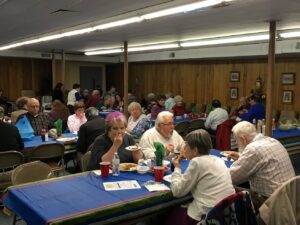 Ok folks now the secret is out, and for one I am ready to try some of the Ruritan experience. Especially the food. Brenda Crews, president of the Yanceyville club has personally invited me to their next breakfast, and after talking to her I can't wait. Imagine a home cooked breakfast buffet with all the fixings for seven dollars. Plus, the chance to meet the 14 who recently received a national award proving you don't have to be big in numbers to be big in service. Andy gave the dates and information, now join me as I experience first-hand good food and meet these true altruists secretly disguised as Ruritans.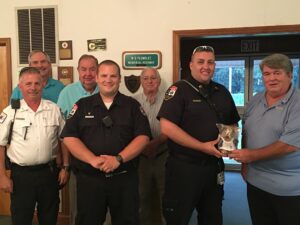 Questions? Call Zone Governor Andy Turner at (Cell) 336-514-5134 or (Home) 336-421-0123. You can email him at [email protected]
Norwood Walker has spent much of the last 60 years in a classroom on one side of the desk or the other. Loving to write poetry and stories in high school, his English teacher of 3 years once told him he might become a writer if he overcame his radical period. She is still waiting. He can be reached at norwoodwalker@gmail or Rainbow's End on Facebook.