Most weddings and special events take months to years of preparation. To suffer an abrupt stop in those preparations is both shocking and devastating for the wedding planner, vendors, the bride and groom, and their friends and families. This leaves everyone asking, "So, what now? Where do we go from here? What are our next options?"
I will never forget the Spring of 2020. We had completed an album release celebration for a local North Carolina music artist and the team was preparing for our next event, an exquisite rustic-themed wedding in Person County. All vendors were secured, and dresses and suits were ordered.
Some had already been delivered. Family members and friends had hotel accommodations in place, and the bride and groom were anxiously awaiting their wedding day. Then suddenly, we started seeing news reports and receiving notifications about public locations closing.
We did not know that every event that year would be impacted. Week after week, we received updates from venues throughout Virginia and North Carolina regarding our upcoming events. Each one eventually notified us that our clients' events had to be canceled. Everyone was experiencing the emotional and economic impacts of this pandemic.
The Need For A Wedding Planner
In moments like this, whether it is due to a pandemic or another reason, having a wedding planner or coordinator is imperative. We provide full wedding planning services, involving couples from the start and beyond the wedding. This includes "day of" coordination services, which entails our team coming in for 48 hours to ensure your day is seamless.
A planner or coordinator can help manage unforeseen circumstances, provide next steps, and assist with the intricate details of planning and managing your celebration.
Difficult Conversations
As the cancellations grew in 2020, I had to have difficult conversations with our clients. Hearing joy leaving the voices of an engaged couple was one of the greatest effects of the pandemic. Some of our clients were in a two-year engagement that suddenly became three years.
Others were within six months of getting married and had to wait another six to 12 months. During video conferences, we discussed alternatives such as a virtual event or a smaller, intimate wedding instead of their dream wedding of 200-plus guests. We presented ideas to our clients for incorporating formal masks as favors and other options to successfully balance wonderful celebrations and everyone's safety.
Over time, as the nation moved into 2021, the clients who rescheduled their events were able to have their celebrations and we picked up new customers. From wedding to wedding, special event after special event, we witnessed the happiness among diverse groups as they were excited to celebrate with one another again and gather in person with loved ones.
Brides were able to walk down the aisle while their groom cried at the beautiful sight of their soon-to-be wife. Bridal parties were aligned in gorgeous pink and gray colors in the spring and sage, blues, and earth-tones as we entered the fall months.
No Matter What, Keep Pushing Forward!
Weddings and special events are joyous occasions. These are times when loved ones near and far come together to rejoice and engage in laughter and dancing. Guests who are present reflect years later about this one day; remembering the food, music, colors, and their emotions.
People often ask me why I like coordinating weddings and events. To them, it seems like a lot of stress and problems. My response for the past nine years has been the same: I love being able to take the stress away from my clients and to ensure that they have a memorable celebration. This is the reason why our promise to our clients is based on three aspects: our work is high quality, personal, and it brings you relief.
When we celebrate with one another we express our love for them. Weddings mark a new chapter of unity, not only of the couple but also their individual families who are now joining as one larger family. There is expectation and hope that this family will grow and continue for generations to come. Within our local area of Person, Halifax and Pittsylvania counties, wedding celebrations enhance the community and contribute to the success of our livelihoods.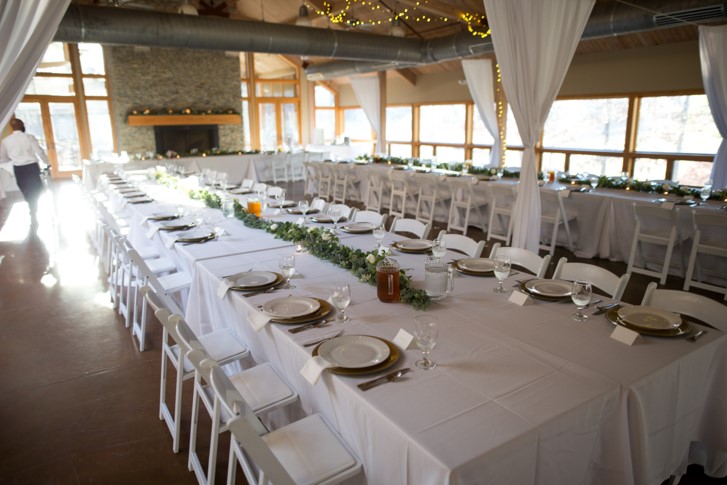 New Business Endeavor
From the onset of the pandemic, our business team has experienced both slumps and growth. One development was the addition of a new service: offering desserts. We all know that everybody loves sweets.
We made this decision after many requests from friends and families who asked for cakes, pies, and themed desserts. At first, I was making cakes and pies as a comforting gift to loved ones, coworkers, and those I personally knew who were experiencing loss.
Over time, those same individuals asked for more desserts and offered to pay. Then I decided to offer cupcakes for our first three events in 2021, and everyone loved them. Once clients knew we offered desserts, they started requesting this service, eliminating the need to secure another vendor. However, as a growing business in Virginia and North Carolina, we love to support other local businesses and still suggest our preferred cake and dessert vendors for certain celebrations.
Looking Up & Forward
We have high expectations for the events currently being planned and the ones that we will receive inquiries for in the coming weeks. We are excited that our communities are striving to celebrate with one another while being safe.
The trending wedding colors for this year include light pinks, berry shades, blue tones, and shimmery metallics. In other words, we have a beautiful mosaic year of weddings ahead! Throughout our southern Virginia and northern North Carolina counties, we hope new engagements will happen, more milestone birthdays will be celebrated, and people will create memories that last for years to come.
When you hear of Catherine Marie's wedding and event services, we want you to immediately think of top quality, personal, and relief. Our foundation is built on serving clients and families with extra care and precision, ensuring your special day encompasses low stress and lasting memories.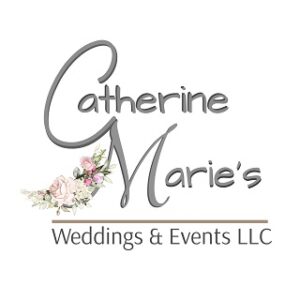 (434) 517-1142
[email protected]


Deelynn Leigh is the owner of Catherine Marie's Weddings & Events LLC. Born in the small town of South Boston, Virginia, Deelynn grew up there with her family and eventually pursued a 13-plus year career in education, serving diverse students throughout Virginia. During this time, she continued using her God-given gifts to organize, coordinate, and bring to realization events for family and friends. Her first wedding was in 2012, and for 10 years she has been aiding bridal parties and event enthusiasts each year. As a Christian, believing in Jesus Christ who is her Savior, Deelynn is passionate about serving others and celebrating with them during special events and marriage ceremonies. The name Catherine Marie is a family name and stems from one of Deelynn's grandmothers who fought cancer and aunts who carry the name. These women demonstrated and those still living continue to express in their lives humbleness, poise, beauty, strength, style, and spirituality!