MAYO LAKE, NC- D.T. and Shirley Neal opened D.T. Neal's store in 1967 and ran it for 23 years. For the next 30 years, they leased the business to other operators. The store was built before Mayo Lake existed. In fact, Neal's Store Road leads to Mayo Lake Park and the boat access for the lake.
In 1981, D.T. and his brother Spurgeon built another building next door and opened Neal's Farm and Auto, which was in operation until 2018, when D.T. passed and Spurgeon retired.
Wendy Neal, known as Spicy, is a registered nurse. I'm her husband. My name is Jody Allen, but I'm known as Big J. I have managed collision shops for about 20 years. Together in July 2020, we brought Mayo Marina back into the Neal family.
A Bit of Family History
Business and community stores are in the blood of both our families. Spicy's great-grandfather Gabriel ran the original Neal's store (located about two miles away) from the late 1800s until his death in 1917. My family operated Allen's Sunoco in Salisbury in the 1970s.
Spicy and I started by renovating Mayo Marina in late July 2020 and opened Spicy & Big J's a month later. Early in 2021, we renovated the old Neal's Farm and Auto building and opened Mayo Auto & Outdoors, a fishing, camping, and outdoor store where we carry the Echo line of power equipment as well as offering NC auto inspections.
It's a real family affair with our daughter, JJ (Jessie) managing the marina, granddaughter Brooklyn, son Nathan, and son Ian helping out at the marina, and son David working in the Auto and Outdoors store.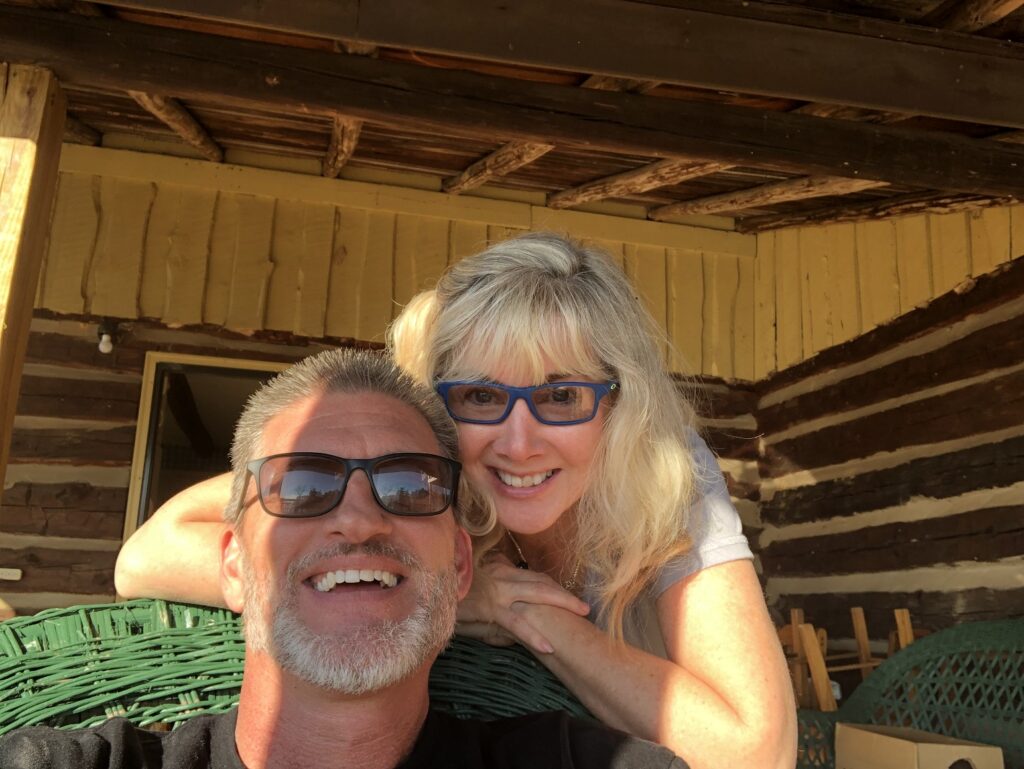 'We Have You Covered'
Between Spicy & Big J's Mayo Marina and Mayo Auto & Outdoors, we have you covered with camping supplies, fishing needs, (including live bait) fuel for just about anything, pet food, and power tools from chainsaws to weed trimmers. And, of course, everything you would expect in a well-stocked convenience store.
But most important is the yummy stuff from pizza to wings, homemade chicken salad, salmon cakes, burgers and hotdogs, Hershey's Ice Cream, and best of all — Big J's "sweet blessings" homemade cakes and pies.
Future plans include local farm produce, boat storage, detailing, boat launch and pickup service, boat repair, rental cabins, and local grocery/food delivery service.
We are compassionate people who love to help others. Our faith in God brought us together and has led us to start a women's prayer group on Wednesday mornings as well as a Celebrate Recovery group on Friday nights.
Community is big for us and we strive to have a clean, safe, comfortable business where everyone in the neighboring community can feel proud to visit, trade, and gather. We say, "Our customers are becoming Family." In the end, that's what it's all about.

8731 Virgilina Rd
Roxboro, NC 27574-8358
(336) 647-5060
@Spicy and BigJ's Mayo Marina