When Glenn and Mary Young began to think about retirement and moving from the rolling hills and the rigorous cold of winters in Maine, they had an idea of what they wanted in their new home, but just didn't know where that home would be.
Rolling hills in a rural area was a definite keeper, but not so much those winters. Having made many trips driving down the east coast from Maine to Florida, visiting relatives who had chosen to retire there, they often passed through the countryside of Southside Virginia. They knew that Florida was too hot for them, but this area seemed about right.
In 2016, they came across an online listing for a place in Scottsburg that looked promising. Sadly, that property had been sold before they were available to visit, but they decided to look around in the area while they were there. They found what they had been looking for about 10 miles west of the town of Halifax in the Vernon Hill Community. As new residents of Halifax County, they settled into their retirement, which for many of us translates into a second career or a hobby that becomes a full-time business.
After getting settled in, Glenn and Mary became vendors at the Halifax Farmers' Market. They had a mix of Mary's macramé work and Glenn's woodwork to offer. As self-proclaimed hippies, they were carrying on the tradition of handiwork from the past that had crashed into the 21st century and became known as BoHo and BoHo Chic.
The couple was also interested in reclaiming and upcycling. Mary had long wanted to open her own eclectic boutique, which is almost the perfect description of their store at 11 S. Main Street in Halifax, right next door to Peddlers Market Exchange Store. (See "What the Peddler Brings" from an earlier issue.)
After hearing the name of the store, I was curious as to what I was going to find there. After all, potions can be associated with magic, lotions with curative and beauty elements, but what was the 'more'? Even before walking through the door, the bench out front with old wagon wheels for arms told me this was going to be one of those special places.
The interior does not disappoint. It is light, airy, inviting, and full of things to catch the eye. Beautiful items were hanging from the ceiling, covering the walls, displayed on uniquely-styled counters, tables, and wall shelves, and there in the back, behind the counter, were Glenn and Mary. Mary was standing behind a tall rack, multiple cords hanging from it, creating one of her macramé pieces, and Glenn was resting an injured foot. Right away I was struck by their friendliness and genuine demeanor which could be called by some "authentic."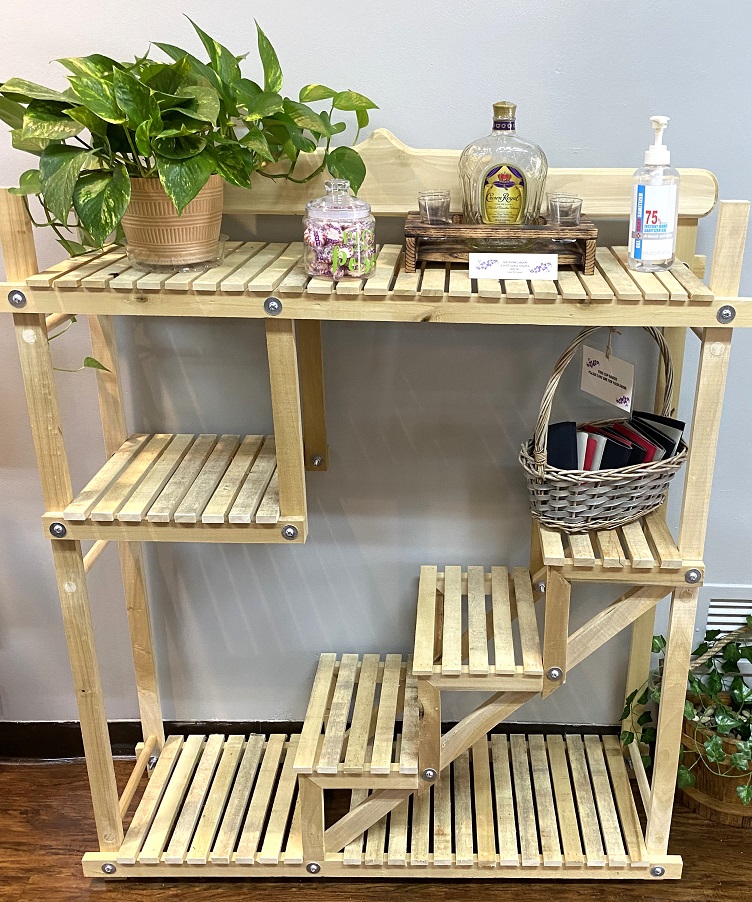 I discovered that Glenn did all the woodworking. This included the shelving, counters, tables, the bench out front, and the most beautiful and practical plant stands I have seen. Mary had created all the macramé pieces, the lotions, (both beauty and healing) soaps, and other items. Both of them love and believe in what they are doing and strive to have products that will allow shoppers to express themselves in a way that is unique.
I found out that the 'more' had to do with custom-printed T-shirts, handcrafted silver jewelry, Tarot decks, gemstones, smudge sticks, Jammit jams, honey, teas, leather journals, and many more personal and gift items.
A visit to their website at lopomore.com is a treat with great pictures to highlight the products. Quoting from that site:
… we strive to provide products and gifts designed to capture the power of nature. The natural world has much to offer from natural healing and beauty to a deeper connection to the Divine. It is all there for each of us to discover in our own way and our own time. At Lotions, Potions, & More, we are here to provide essential items to help you along your journey…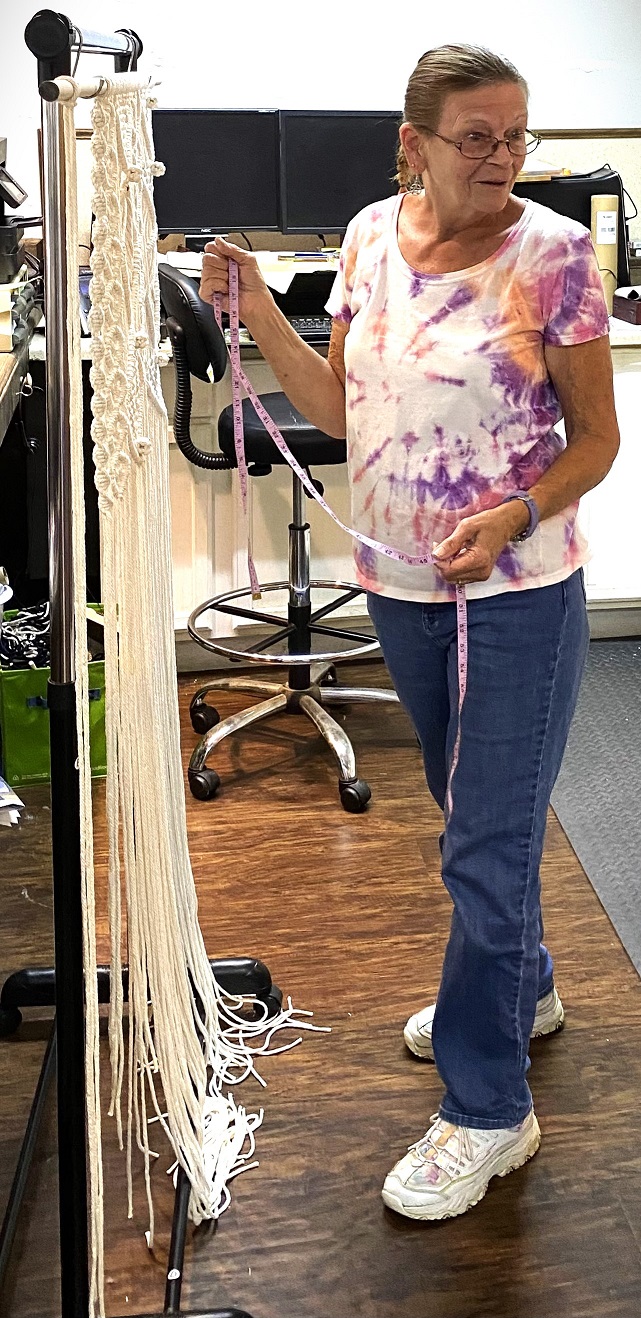 Even better than visiting the website is a visit to the store itself. Visitors get to meet Glenn and Mary and maybe catch her creating one of her macramé masterworks. You just might find yourself making some new friends and adding another special go-to place to your list.
Speaking of friends and go-to places, if you haven't already, stop by the Peddlers Market Exchange Store and say hello for me to my friend Tom. Why not just plan a day in Halifax and enjoy lunch at the Packhouse or Viny's Italian Restaurant just down the street from these two great shops?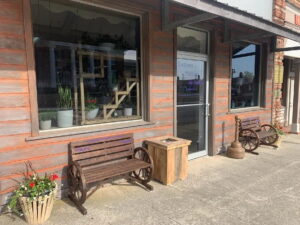 Lotions, Potions & More
11 South Main Street
Halifax, Va. 24558
(434) 830-2377
https://lopomore.com/
Norwood Walker has always had a love for books and learning. He taught at Person High School, Durham Tech, ECPI University, and is currently teaching at Piedmont Community College.