Wrestling Comes with the Territory – Asylum Carnage Wrestling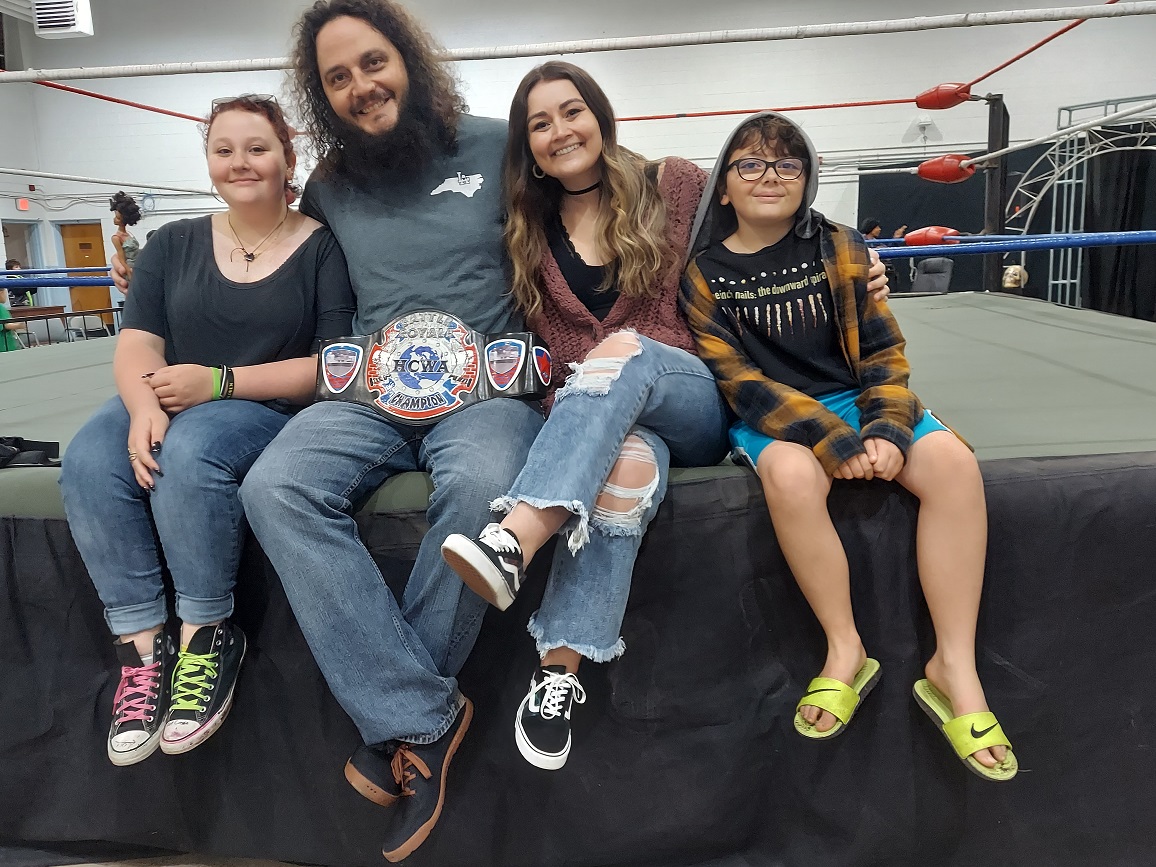 Lying on the floor and staring up at the lights, I brace for impact.
"Ohhhhh yeahhhh!" my cousin shouts as he launches himself off the couch – elbow aimed squarely at my chest – with a grace that would make the Macho Man proud. He soars, almost touching the ceiling fan, and then crashes down on my chest. I flop around on the wood floor like the fish we pulled out of grandpa's pond earlier in the week. "That'll teach you to mess w-"
A pillow strikes him in the mouth and stops him mid-sentence. My brother smiles as my cousin flies backwards against the wall. "Disqualify him, ref! That was an illegal chair!" a voice shouts from the other side of the room.
"Mind your own business!" yells another.
Then the brawl happens. Leg-Drops. Suplexes. Flips. Figure-Four Leglocks.
"Y'all be careful!" the ominous voice comes from the other room.
We pause.
Living rooms, the diving board at Allensville pool, and the trampoline…none of them are safe from our "training," and it is also how I will train my younger cousins years later.
"Rock and Roll! Rock and Roll!" the others scream as the Rock and Roll Express pops up on the television. "Here they come! Sit down! Sit down!"
The pillows, a plastic baseball bat, and a book hit the floor as we crowd around the TV.
"I can't believe you still watch that ol' mess," our great-grandmother says from her recliner.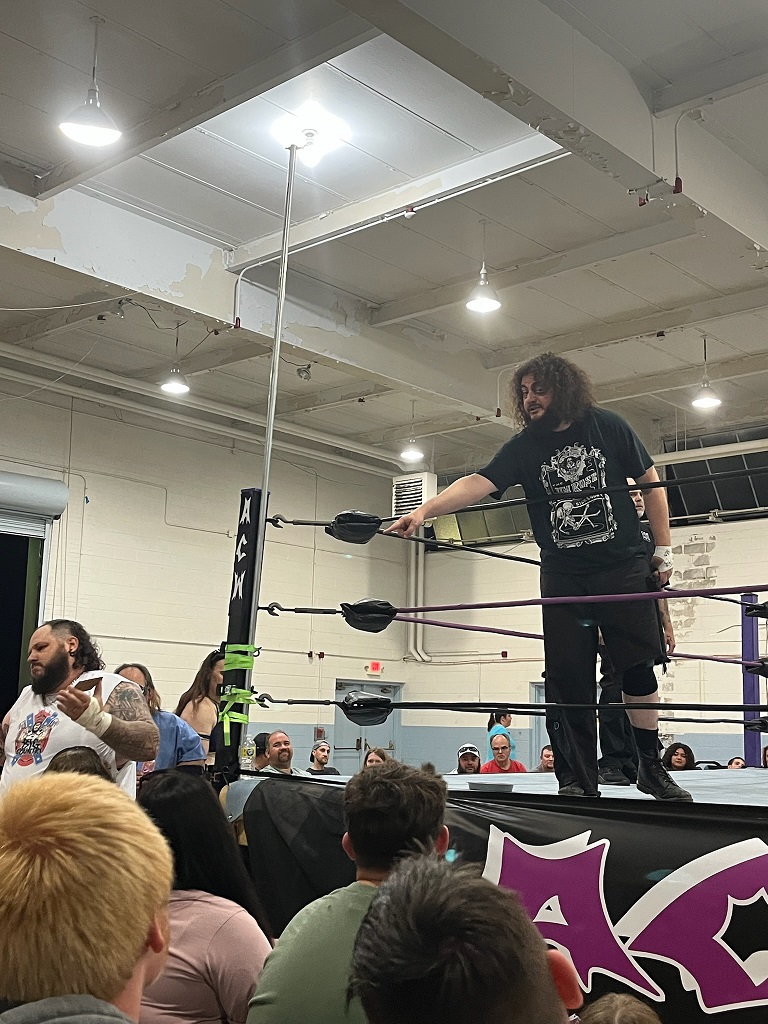 My father pops his head around the corner from the kitchen, calls me over, and whispers in my ear, "You know when I was little, she'd stop everything she was doing on Saturday night for an hour to holler and throw stuff at that 'old mess' on her TV screen."
A double-dropkick later, and they are still the champs. My cousin runs around the room screaming and flaunting her Rock and Roll Express T-shirt.
The pink, yellow, and blue signs pop up on every corner and any available community bulletin board around town:
Live Pro Wrestling
Roxboro National Guard Armory
This Saturday
featuring: "The Russian Bear" Ivan Koloff
Abdullah the Butcher – The Masked Superstar
*card subject to change
"Dad! Dad! Dad!" my brother shouts from the backseat of the black Pontiac Firebird. "Are we going?"
"Ask your mother."
"Mom! Are we-" Her glance in the rearview mirror stops him.
Silence.
"Yes…and your cousins are going, too!" A makeshift match breaks out in the backseat between our toys, the Ultimate Warrior and "Ravishing" Rick Rude. The Warrior goes for his gorilla press slam, but Rick Rude blocks and jumps off the back of mom's headrest. Her head lurches forward. "Now, boys."
Most of Roxboro huddles in The Armory on a chilly December night two weeks before Christmas. Our parents know everyone. Overwhelmed by being within arm's reach of the ring, I barely make out the Good to see you's, How are you's, and Hope all is well's until the lights dim, the first song hits, and out walks a man in purple with tassels running down the edge of his knee length trunks-
"I need you Roxboro morons to shut up for a minute!"
Suddenly, a man in the front row, I see him at least twice a week in the hardware store, goes from calm to completely unhinged. "You don't talk about Roxboro like that."
His wife just smiles and stays in her seat.
Nose to nose, they go back and forth until eventually the wrestler's opponent comes out and the match starts. I look at my brother.
"This is the most amazing thing I've ever seen." He agrees.
During the summer months, they return to Optimist Park and set up in the middle of the baseball field. The Iron Sheik swings his clubs during intermission. No one challenges him. Our dad smiles. Mom is a good sport.
"You know, we used to watch Ric Flair and Dusty Rhodes here."
Teenage years and early twenties were spent with conversations like this…
"Make sure we got the shows right," my friend said. "This weekend, there's a show in Pelham."
"Yep."
"Two weeks after that, Danville?" I nod. "Next month, Road Warrior Animal and BOTH of the Steiner Brothers are at a high school in South Boston."
"Uh-huh."
Our crew from the gaming store, we are pretty much brothers, starts with local shows in Roxboro and the surrounding towns but quickly start spending most Saturday nights, and some Sundays, piling in an Explorer and driving everywhere from Mount Airy to Yadkinville to Rocky Mount for shows.
And after the show, there is only one correct answer to a question no one has to ask-Waffle House.
Then it happens-
"You know what? One of us should get into professional wrestling."
That's when I start slamming my back into plywood.
Training in Archdale leads to shows all over North Carolina, wrestling the Bushwhackers in Ohio, trips to South Carolina and Virginia, tons of singles matches but also some of the most amazing tag partners: a 6'11" man of granite, a steele ninja, a dangerous but amazingly agile guy, and a guy talking to a wooden box which might seem odd except the fact that SideShow carries and hits opponents with Barbie dolls. SideShowPhil is lucky to have a couple of mentors in a Bull and a heavy metal loving HeddRox to help him along the way.
A first retirement occurs and then an un-retirement a few years later.
His time in G.O.U.G.E. wrestling is spent with a Count, a coffee loving Batman nerd, a pirate, a tank, and that same Bull.
Eventually, SideShow makes his way back to Roxboro – or more specifically, Lower Allensville.
And there sits the same man from my childhood – still yelling, but this time he is cheering as well.
"Kill 'em, SideShow! Get 'em! That's right! Show 'em how Roxboro does it!"
And then a second retirement…
***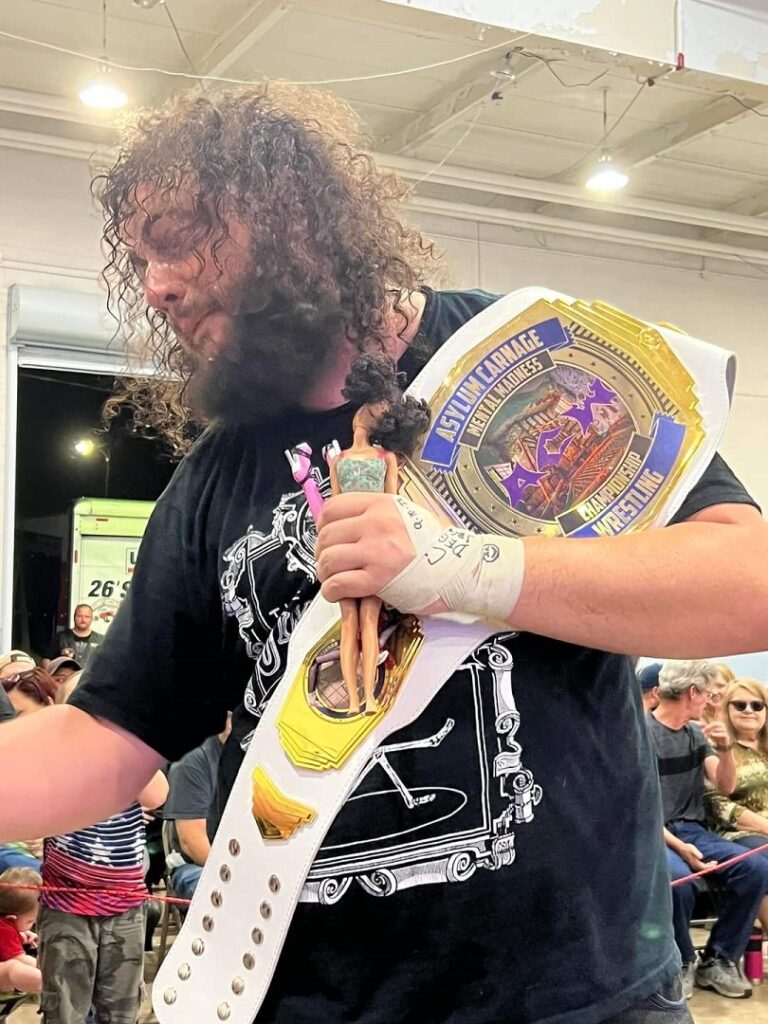 Sitting in the back, I wait.
Thirty-seven years after those flying elbows in the living room…
Twenty-two years after training in Archdale…
Fifteen years since my retirement, thirteen years since my unretirement, and five years since my re-retirement…
"SideShow! Your match is next."
I stand behind the curtain and wait for my entrance music to hit.
"Ladies and gentlemen, welcome to the Asylum!" the speaker announces.
My tag partners for the night, a broken doll and kidd of lightning, tell me it will all work out.
Our manager, the doc, agrees.
"Here comes my man," the beautiful brunette in the front row yells.
"Go, dad, go!" two children shout – one half chewing a hotdog and the other wearing a SideShowFanatic sweatshirt.
Mom and dad smile and hold up a sign-That's OUR Boy!
"We want SideShow! We want SideShow!"
The chill bumps run up my legs and down my arms.
"You ready?" someone asks.
I don't look back at him; SideShowPhil does – his doll firmly in his grip.
"I guess we're about to find out."
He grins.
"Are you my friend?"
The beat drops.
Handshakes. "SideShowPhil!" High Fives. "SideShowPhil!" A hug.
One familiar voice is missing on the front row.
"From Lower Allensville…"
The match happens.
"One. Two. Three!"
The crowd erupts.
"Your winner and new champ…"
SideShow walks through the curtain with a belt on his shoulder and collapses in the hallway.
"You good?" the voice from earlier asks.
SideShowPhil is gone; I answer.
"Alright for an old man."
The show ends, but a chunk of the crowd hangs around.
"You gonna make it to Danville for Pure Pro Wrestling next week?"
"What about Pelham the week after and Wentworth next month?"
"What do they have going on in South Boston?"
"I think G.O.U.G.E. has a show at the brewery in Chapel Hill coming up."
"I hear Asylum Carnage Wrestling is getting ready to start up."
Autographs. Shirts and gimmicks. More hugs.
One last hotdog.
And a Pepsi.
Stories. Old times.
Then I see her – the same lady, a little older, waiting patiently by the corner of the ring.
"Thank you soooo much for coming," I say as she reaches up and hugs me.
"You know I ain't gonna miss a show." She stops and wipes a tear from her eye. "And you know he never did."
"I know he didn't, and he was always asking when I was gonna unretire again."
"And you did. I'm just glad he got to see SideShow wrestle one more time before…"
Her voice trails off.
"Me, too." I hug her a little more tightly. "Me, too."
That's wrestling.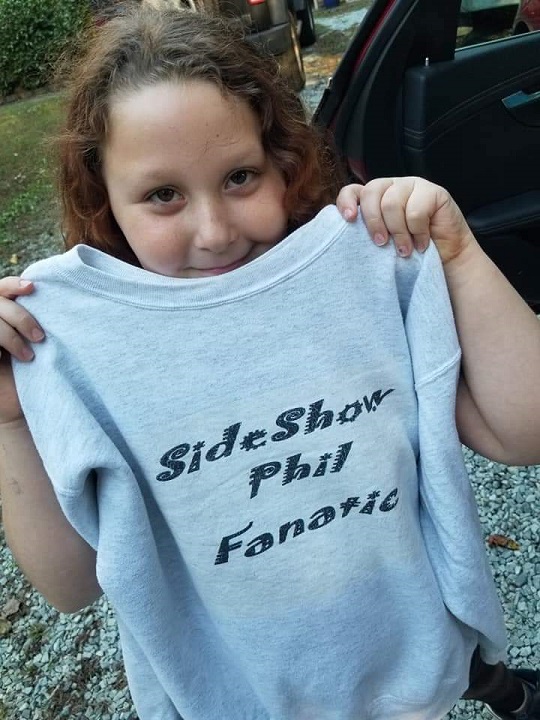 Phillip Gillis is a teacher, writer, wanderer, semi-retired professional wrestler, and father of two beautiful children. He is also a proud native of Allensville, N.C. and grew up in a hardware store, C&G Supply Center.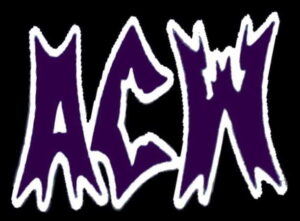 Upcoming Asylum Carnage Wrestling Shows
(2022-2023)
November 12: Roxboro Armory
December 17: Wentworth Armory
January 7: MoonShinerZ (Burlington)
January 21: Roxboro Armory
February 11: Wentworth Armory
February 18: MoonShinerZ (Burlington)
March 18: Roxboro Armory
March 25: MoonShinerZ (Burlington)
April 22: Wentworth Armory
May 6: MoonShinerZ (Burlington)
May 13: Roxboro Armory