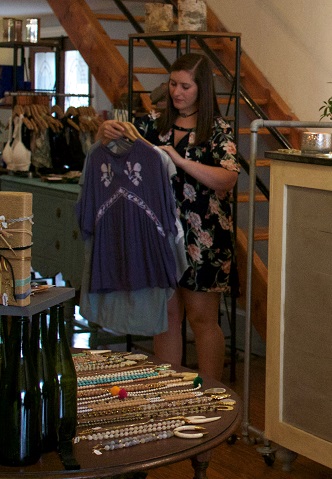 Over the past few years, a great deal has been said and written about young college graduates having a difficult time finding work in their fields of study. Sarah Rodden of Danville decided, instead of becoming a statistic, she would be in control of her employment.
After graduating from Virginia Tech and having difficulty securing the best fit for her skills, she not only created her own job, but provided jobs for others as well when she opened her own hometown business.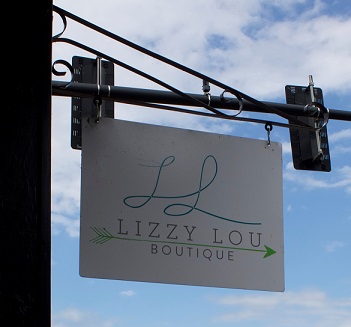 Rodden relied on the knowledge she had gained as a fashion major and, particularly while doing a research project for a business class, to chart her own course.
"We had to write a business plan for opening our own store," she said of the college class, "and I got really interested in this project once I got started with my research. After I graduated in 2013, I realized how hard it was to find employment, so I revisited the idea from my college class," Rodden explained. "As I worked full time as the store manager at an antique store, I grew my online business. I then got so busy with the online store that I decided to open a store front."
Today, women of all ages can enjoy the personal service offered at Lizzy Lou Boutique, located in the historic Danville river district at 310 West Main Street.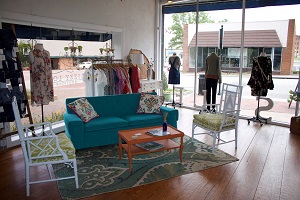 Rodden said she and her two employees – both college students – enjoy making "sure that every woman leaves our store feeling confident in their new outfit."
She continued, "We want to be on a first-name basis with our customers, and we want to know their style. When you walk in the store, we want to be able to pick out an outfit that fits your style."
The Lizzy Lou owner said she personally hand picks every item that is for sale in her store.
A Danville native, Rodden said she is happy she was able to open a business in her hometown.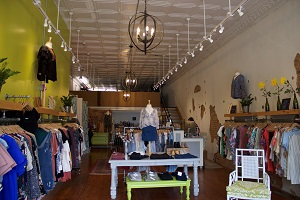 "I love being a part of the growth of our downtown, and I cannot imagine the store being located anywhere else," she said. "I try to provide unique items to my customers, and the lines that I carry are not offered anywhere else in town. My employees and I try to make sure that each customer has a unique shopping experience. We want to help each customer find an outfit that they love and feel confident wearing. We love getting to know our customers and figuring out their personal style," she said.
Rodden said she learned a lot about owning and managing a business from her father, who owns his own business – Commonwealth Pharmacy – in Chatham, Va.
She explained that she was motivated to be successful so that she could go to work every day doing something she loves.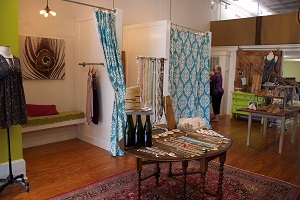 "The people I have been able to meet through the store make this job so much fun," said Rodden. "I have the most amazing employees and customers, and I can truly say that I love coming to work every day, and I am so blessed to have this opportunity. I cannot thank my family, friends, and community enough for supporting me. I am so glad that I took a chance on opening my business in Danville."
Brands offered at Lizzy Lou Boutique include Dolce Vita, Free People, Quay, Sheila Fajl and Z Supply.
Rodden, 25, holds a dual degree in Communication and Apparel Product Development & Merchandising Management from Virginia Tech. She is engaged to be married in April 2018. She has a younger sister who is a sophomore at Virginia Tech. Both her parents are natives of Danville.
Lizzy Lou Boutique
310 Main St
Danville, VA 24541
(434) 835-3474
LizzyLouBoutique.com
www.Facebook.com/LizzyLouBoutique
[email protected]
Photographs by Grace Hardy, Senior Communications Student at Roxboro Community School