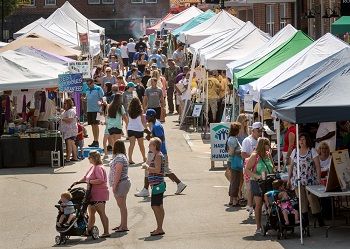 The Personality Festival is a Roxboro tradition at the heart of Person County's summer activities. If you are lucky enough to read this before this year's festival, please join us, it is scheduled for Friday, August 25th and Saturday, August 26th.
What does it include?
Amusement rides on Main Street.
Food vendors travel from all over the to bring unique and delicious foods to taste.
Craft and merchandise vendors offer homemade items and wonderful new products for sale.
Alive After Five presented by the Roxboro Development Group gets the party started at Marriott Commons Friday night.
Little Miss Personality is also crowned on the mange Street stage Friday evening.
Entertainment happens all day Saturday in front of the courthouse musicians, singers and dancers.
It's two days you will not want to miss of fun, son, food, entertainment… and more!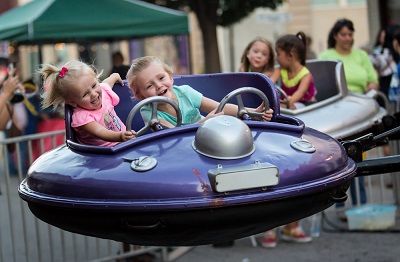 The rides for 2017 are: Tractor run, Spinner, Flying Saucer, Rock Wall, Race Track and a Ferris Wheel. This year personality festival is offering wristbands on Friday night for $15. Enjoy all the rides for this one low price.
This year person County is commemorating their 225th anniversary with a year – long celebration in the personality festival serves as a great way to showcase a theatrical skit that will be performed on the main stage. Commemorative personality festival T-shirts will reflect this 225th anniversary celebration along with other specialty items, white wine glasses, and magnets it will be sold by the Directors' Round Table.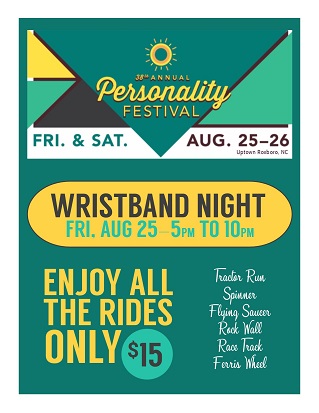 If you are unable to attend at the personality festival this year, be on the lookout for next year's date and planned to attend in 2018. You will not want to miss the crafts, food, rides and entertainment.