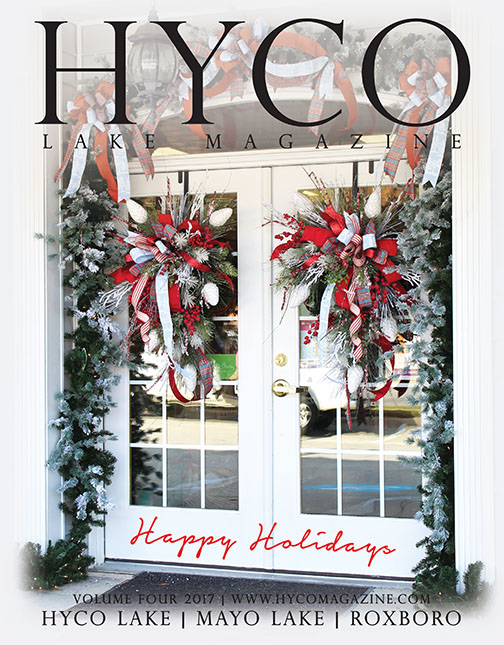 By Phyliss Boatwright
Enchanting. That is the first word that comes to mind when one walks through the welcoming doors of Homestead Florist & Hallmark Gold Crown in Roxboro.
On the first day of November, the store's halls were already decked for Christmas. So were the walls and shelves and display racks and windows and floors and, well, every inch of the building. Head designer Jason Davis was performing magic on the doors and windows as a writer and photographer wandered through the beautiful wonderland inside the store.
Davis and his coworkers were busy preparing for a Holiday Open House the store offered Nov. 3-11.
Two days before the event began, everything a shopper could want seemed to be on display in the Durham Road store. Hallmark Baby merchandise; books for young children and books for grownups; Hallmark's Peanuts Itty Bitty items; blankets and throws; Santas and snowmen; holiday candy and candles; picture frames and wall hangings; jewelry and stationery; gift wrap and Hallmark Keepsake tree ornaments; and of course, Hallmark cards, were all in plentiful supply and appealingly displayed.
Laurie Eason said she and her seven colleagues had been thinking about Christmas since January, and were excited about this year's holiday season finally drawing nigh.
"We go to market in January," Eason explained, to pick out merchandise that will be for sale throughout the coming year. She added, "We think about Christmas in July, because that's when we start making" baskets and displays and other offerings for the holidays.
Although the Homestead Florist has a long history in Roxboro, the Hallmark offerings are a fairly new addition. Eason said the store began carrying Hallmark merchandise in January 2017, "just before Valentine's Day."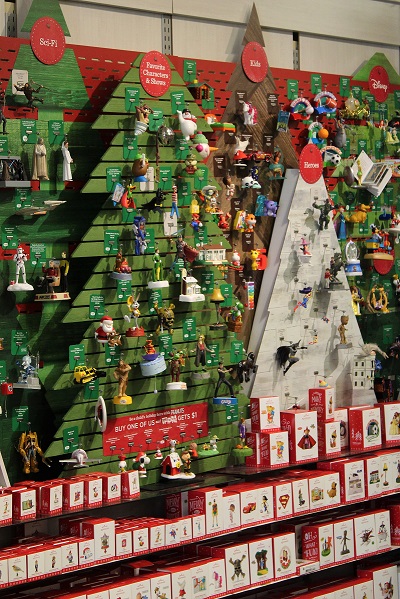 And on Valentine's Day this year, she said, the crew worked until midnight making sure every sweetheart's gift was ready and delivered.
"One man came knocking on the door at 11" that night, Eason said, while she and her colleagues were finishing their big day. With a chuckle, she said store owner Randy Cash "let him in" and took care of the last-minute order after the unexpected customer made his late-night appearance.
Eason said the impetus for adding Hallmark to the Homestead Florist's product line was to give customers what they wanted. It has been several years since Personians had a local source for the popular merchandise.
"People were always coming in looking for cards," she said, "and we had to say we didn't carry them. Since the store began offering them, "people have been very excited" about the Hallmark products, Eason said, "and they are selling well."
Eason and her crew offer gift baskets and goody baskets, she said. For Mother's Day and Father's Day this year, the store was able to incorporate Hallmark products into gift baskets, which was a hit with customers, according to Eason.
And those happy patrons don't just come from Person County, she said.
"We have a customer from Lumberton," she said, who comes north to sit with an elderly person. "This is her favorite place to shop," Eason said. She added that the store has regular customers from Raleigh, Durham, South Boston, Winston-Salem, and as far away as Richmond, Va.
Recently, she said, "a man from Georgia stopped in and bought over $500 worth" of merchandise. "He said he had never seen anything like" the Homestead Florist & Hallmark store.
In addition to being a full-service Hallmark store, Homestead Florist also creates arrangements for weddings, funerals and other life events. The store carries Vera Bradley products, Yankee Candles and collegiate throws. There is a selection of Bette Parham jewelry, as well as books of inspiration and faith.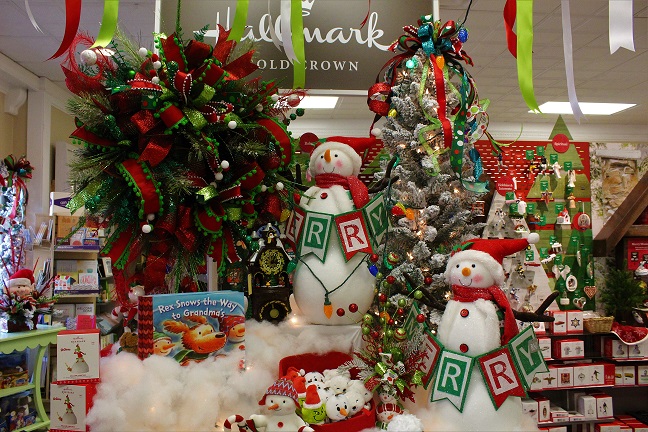 The store's regular hours of operation are Monday from 8 a.m. to 5 p.m.; Tuesday through Friday from 8 a.m. until 6 p.m.; Saturday from 9 a.m. to 3 p.m.; and Sunday from 2 to 5 p.m. The address is 801 Durham Road in Roxboro, and the telephone number is 336-597-2281.