Last year, several community lake friends got together to discuss the need for holiday cheer in a year surrounded by a pandemic and tremendous uncertainty. The idea to Light the Night on Hyco Lake was born. The plan was to get the word out to everyone on the lake to illuminate their boat houses with the colorful lights and decorations of the holiday season. Prizes were given through a drawing and even the most special person himself, Santa Claus, joined in for a fun-filled pontoon ride on that beautiful Dec. 12 evening in 2020.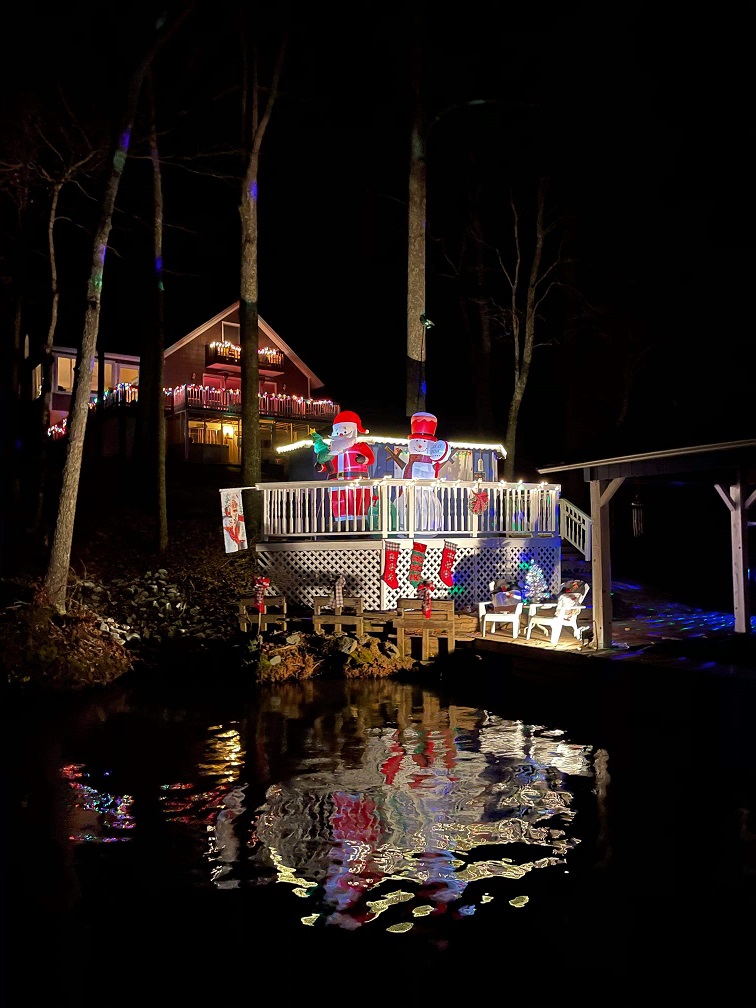 Light the Night on Hyco Lake proved to be a great success in 2020. This year, the same organizers have planned the event for the evening of Saturday, Dec. 11, with a rain date of Sunday, Dec. 12. The 2021 Light the Night event will have prizes for dock lights and decorations, and a new prize category has been added: Holiday Boats, Totes, and Lights. This category is for those who want to go "overboard" and decorate their boats with the finest lights and décor of the season. Judging will take place via the submission of pictures, and all docks and lights are to be ready for prime-time viewing on Dec 11. A special email has been sent to the jolly man himself in the North Pole. The word on the lake is that he has Light the Night on his holiday event schedule and plans a return pontoon boat ride to spread his good "tidings" for the season.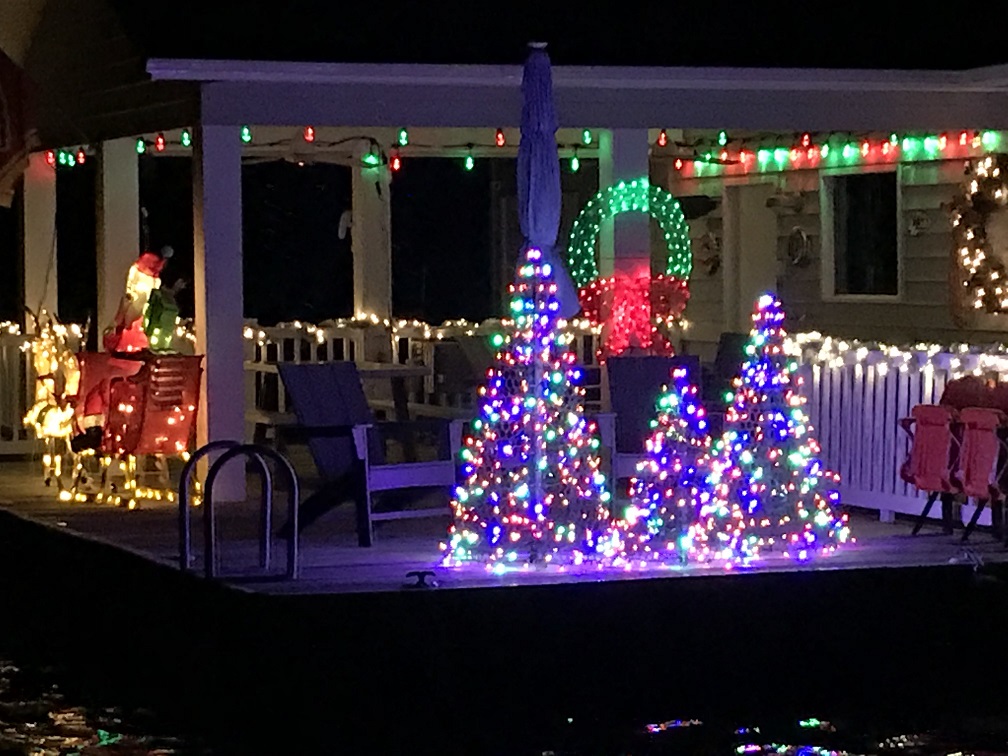 Further information will be posted on the Hyco Lake Community page and can be found on the Light the Night on Hyco Lake Facebook page and other community social media groups. Please look out for flyers in the weeks ahead at the Lake Authority office and other key county locations such as the Person County Visitor Center. The holidays are a special time. Join in the delights of the season and enjoy the holiday lights and cheer of Light the Night on Hyco Lake, Dec.11, 2021!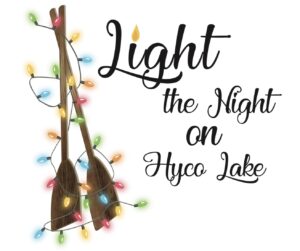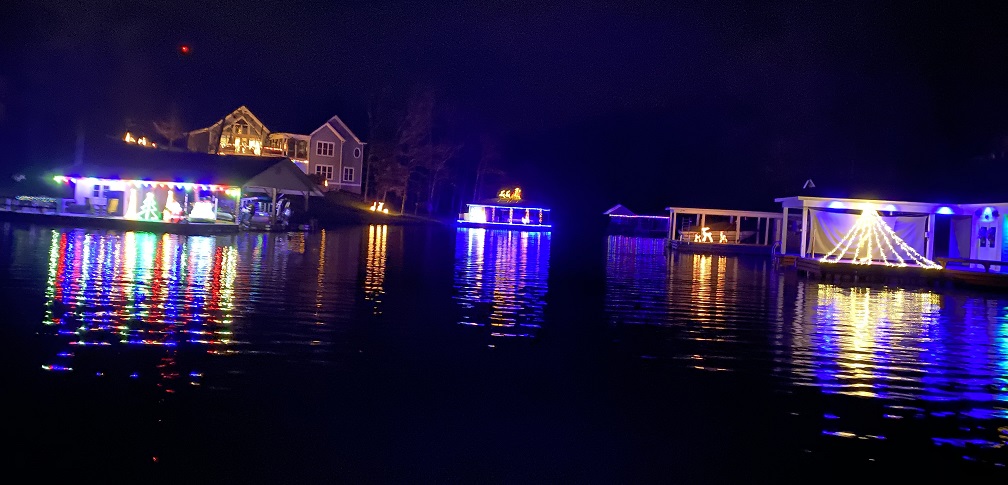 Stay Safe Out There!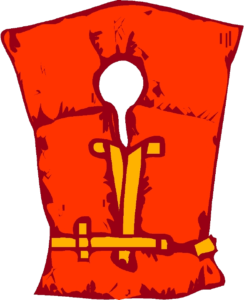 Navigating at night is unfamiliar to most recreational boaters. Obstacles are difficult to see and traffic on the water can be unpredictable.
Add winter to that equation, and the stakes increase significantly. The dangers of cold water can't be ignored.
Awareness and a few precautions will help keep Light the Night both FUN and SAFE!
SLOW DOWN
Keep plenty of distance between you and other boats
Make sure your navigation lights are in good working order
Designate a look-out (who isn't driving)
Keep headlights/docking lights off to maintain your and other boaters' night vision
WEAR A LIFE JACKET
Have Fun!!!