Story by Tamra Finn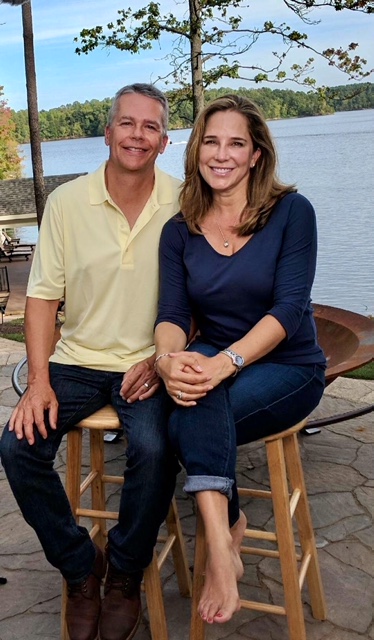 They say everyone has their fifteen minutes of fame, well in our case, it was thirty minutes and we loved every second of it. HGTV contacted our real estate agent and asked her if she had any unusual properties on the market that could be featured on their hit show, Lake front Bargain Hunt. She knew she had a few hidden gems that would fit the bill, and one of those just happened to be the rustic log cabin of our dreams!
My husband Charlie and our agent ran into each other and he asked her what type of real estate she specialized in. When she told him lake front property, he said he was glad that I wasn't around to hear that because I always wanted a rustic cabin on a lake. She immediately showed him photos of a few cabins that she had just listed on Hyco Lake and told him about HGTV wanting to film a couple on the hunt for some lake front property…and the rest is history!
HGTV wanted to film all aspects of our real estate journey. Being new to the Hyco Lake area, they wanted to film us getting to know the lake, exploring the local sights and enjoying the quaint historic downtown and all it has to offer. They captured us riding through town and around the lake on our motorcycles, having fun wake surfing on our friends Mark and Nora's boat, and riding around on a jet ski with one of our three dogs, Enzo. After all the fun and games, it was time to get down to business…searching for our little piece of heaven, a gem on Hyco Lake.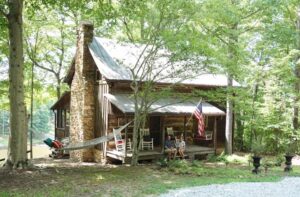 They filmed us looking at four different properties, three on Hyco Lake and one on Mayo Lake. Each one had its own special and unique qualities, and honestly, we would have been happy with any of the four. Two of the cabins had already been redone inside, one needed renovating and one was not in a location that we wanted. But every property had great potential and an incredible view. It was a hard decision and one we discussed overlooking the lake at the local campground. But our decision was made, our hearts drew us to the "Americana Cabin," an original, old tobacco barn perched high on a hill that overlooked the most amazing boat house and dock.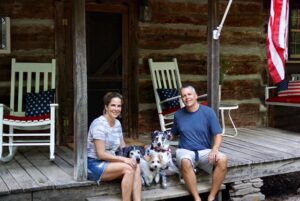 To celebrate the purchase of our cozy little Americana Cabin and our amazing experience with HGTV, our agent put together a viewing party for the locals to gather at Dockers Grill. We were so excited to attend the viewing but also a bit nervous to be seeing it on television for the first time in front of a room full of strangers. But in typical Hyco Lake fashion, we weren't strangers for long, as everyone made us feel very welcome, introduced themselves and congratulated us on not only the purchase of the cabin, but for becoming a part of the Hyco Lake community. We weren't sure how we were going to come across on camera, but HGTV made us all look and sound great and for that we are grateful. We enjoyed delicious food and spirits and the comradery of our new found lake friends. The whole experience solidified the fact that we not only made a good real estate decision but we are also surrounded by good hearted, welcoming people who we hope to call friends as the years go by.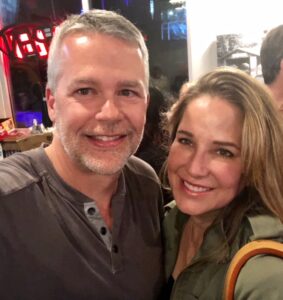 Thank you for welcoming us to the Hyco Lake community!
Charlie and Tamra Finn
Send your questions and comments to [email protected].