By Hannah Evans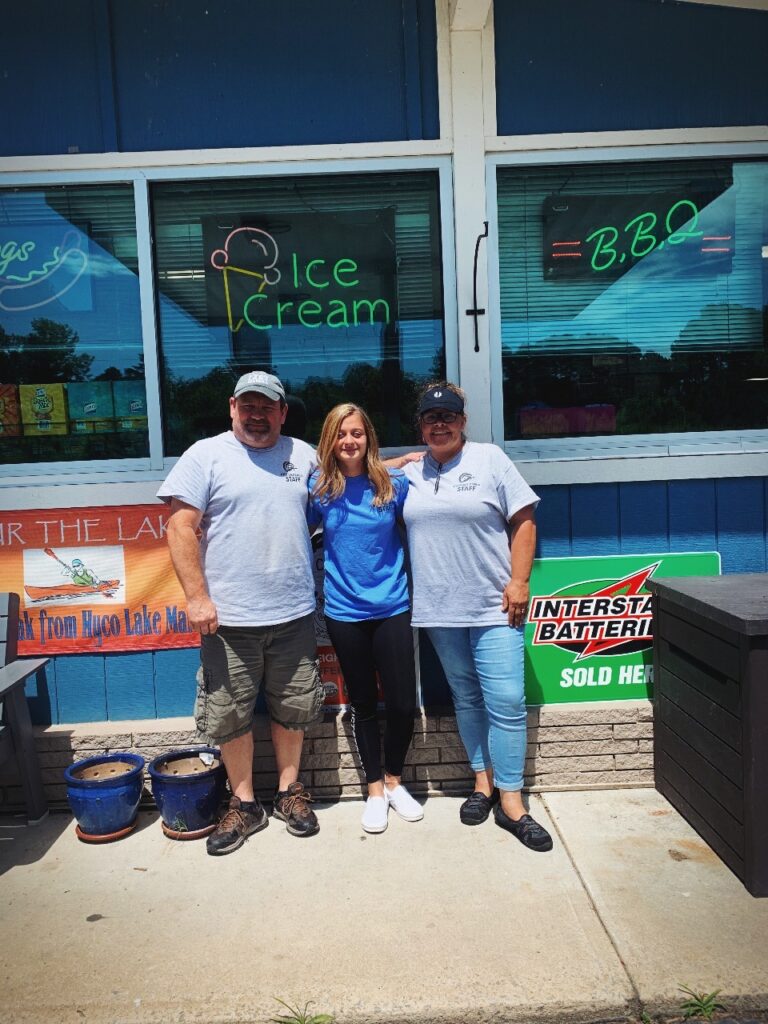 May 23, 2020 was my first day working at Hyco Lake Marina. I was looking for something to do because COVID-19 caused a lot of things I liked to do to be cancelled or postponed. My mom had informed me that Laura was looking for help at Hyco Lake Marina. Even though I am only 14-years-old, I applied and got the job! I was so thrilled to be able to do something. And now I would be learning lots of new things, getting to know some of the community and building relationships with new people.
Bruce and Laura are great bosses and are always willing to help. This being my first job, I really didn't know what to expect. Thankfully, they took me under their wings and taught me everything I needed to know plus so much more. I also couldn't do it without the love and support from my family and friends. It is great having a support system to fall back on!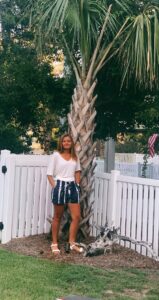 While working at the marina, I have learned a lot of things like being on time, working as a team, being responsible, managing money, communication skills, adaptability, and being ethical, diligent and obedient. I would also like to give a shoutout to my co-workers for always being willing to work together and help one another. Bruce and Laura treat us like their children. We are all one big work family and always there for one another.
My great grandparents, Ryland and Janice Hamlett, had run numerous businesses in Person County, including Convenience Corner, Family Fun Palace, Clarksville Station, Hotline Pizza Express, R & J Sandwich Shop and Southside Citgo. I really enjoy working in a community-based business. As you can see, my family is native to Person County. I love living in a small town. It is so nice to grow up and get to know the community.
I hope to continue to impact our community in positive ways. But for now, I will stay in school at Person High School, where I maintain a 4.4 GPA. During my spare time I am either at the school gym or spending time with family and friends. One of my favorite things is helping the women's high school basketball team. Did I mention that I enjoy cooking?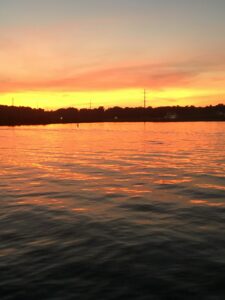 For now, I only work at the lake, but I do look forward to living there when I get older. To me, it is the perfect place. It is so relaxing and makes me happy. Maybe one day I will be able to run the store myself! That is just one of my many goals.
I love working at Hyco Lake Marina. It makes me comfortable. I plan to keep growing and learning at the marina, continuing to excel at school, staying active, getting to know my community, and giving back to the community in as many ways as I can. After high school I plan to study business to help me learn about owning my very own business.
I would like to say 'Thank You' to everyone who has helped me get where I am today. I couldn't do it without them and their support! I hope to do something big in the future for Person County and give back to the ones who have helped me.