A Tradition Steeped in History and Culture
By John Theo Jr.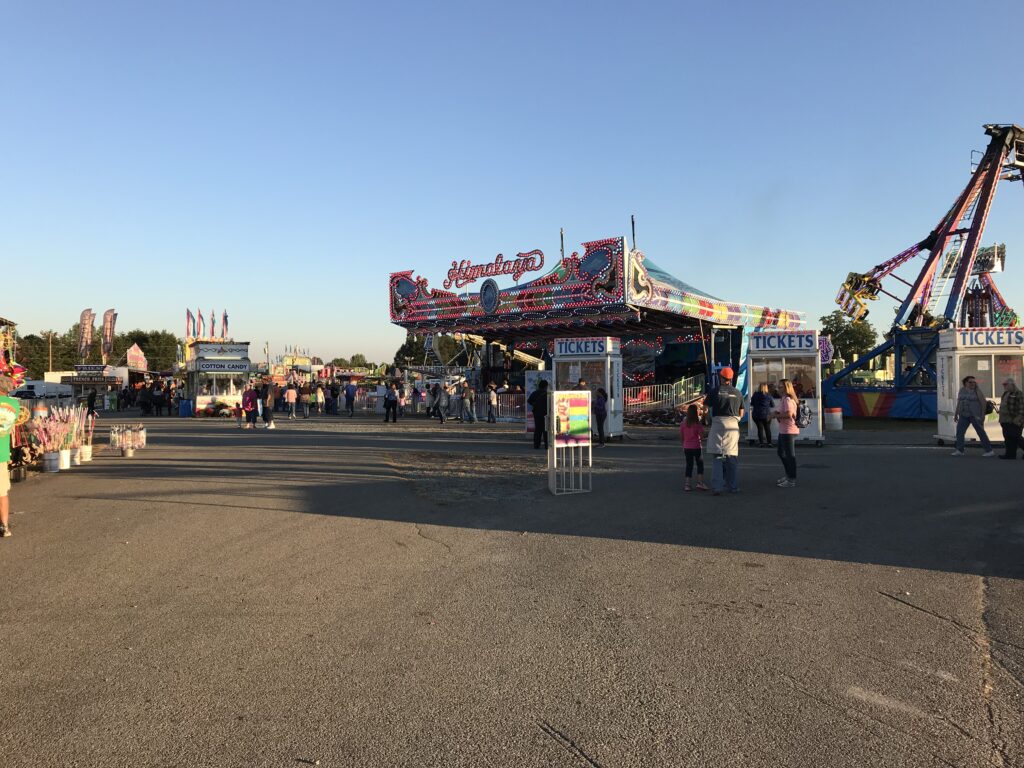 Fall in southern Virginia brings forth images of mild weather, beautiful foliage, pumpkins, and for many residents the annual Halifax County Fair.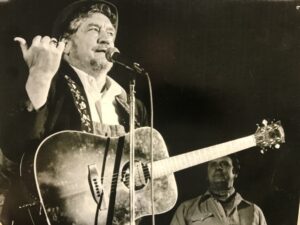 County Fairs were first created for crop and livestock contests, as well as to showcase breakthroughs in modern farming techniques. For many farmers, the fall harvest was the only time of the year they had money, and the passing decades added events such as rides, music, and vendors of all sorts. The Halifax County Fair has a rich history dating back to 1910 when W.W. Wilkins started it on a side street in downtown South Boston. Originally just a small crop contest, Wilkins soon added a few rides and moved the event to the old fair grounds off Wilborn Ave.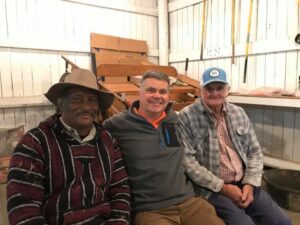 Wilkins' son Buck, and his two brothers, inherited the fair, and in the early 1960's moved it to its current location behind the South Boston Raceway on US-360. One of the few family run fairs in the United States, the Wilkins ran the business until 2009 when they sold it to Halifax County, just shy of its hundred-year anniversary.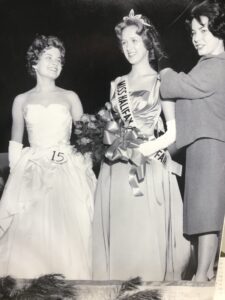 Today, The Halifax County Fair is a blend of both old and new. Walking past modern rides you will still find traditional displays from businesses and organizations in the exhibit barn. At one table a church will pass out flyers with information about salvation. Next to them might be a local honey farmer, who is seated next to the volunteer fire department. The livestock barn still contains a diversity of farm animals. From rabbits, goats and chickens, up to cows and thoroughbred horses.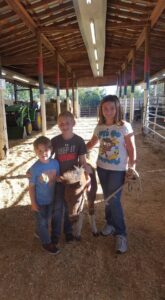 Todd Moser has been the fair's general manager for the past six years. He spoke about what makes the Halifax County Fair exceptional. "The community is the backbone of the fair. Everyone gets to sit down and see people they haven't seen in a year. Families come together and put money back into the community."  Todd went on to explain how the fair also gives back. "There are special nights to recognize military families, as well as law enforcement, and EMS. There is even a senior citizen day where everyone over the age of sixty gets in for three dollars."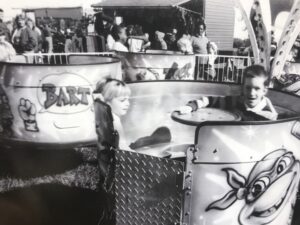 When asked what the most popular events were, Todd's responses were both expected and surprising. "The music is a big draw," he said. Decades ago, the first celebrity to perform on stage was Jo Ann Castle from the Lawrence Welk show. As the years passed, the fair added many up-and-coming country musicians. People like Charlie Daniels played on the fairground stage, along with Billy Ray Cyrus, and Blake Shelton. However, Todd claims one of the biggest fair attractions are the cinnamon rolls. Dave Nugent has been driving up from Florida for over thirty years to sell his rolls at the fair and, in the process, has become a defacto Halifax County resident. Once or twice during the off-season Dave ventures up to sell his rolls from the parking lot across from Walmart, and news spreads quickly.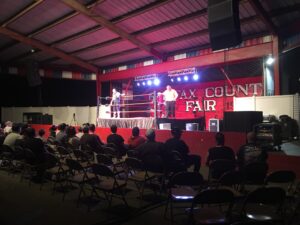 Local resident Sue Bails, the daughter of the late Buck Wilkins, worked at the family run fair as far back as she can remember. She referred to the fair as "a family member". Listening to her was an amazing history lesson as she recalled decades of stories, both good and bad.  Due to competition, Sue claims the fair, "Is not what it used to be." In its heyday, the fair was the only go-to event in Halifax County. One year they had twenty-thousand people show up on a Saturday. The line of cars ran out of the parking lot onto US-360 all the way down to Ernie's restaurant. Today, the fair has to compete with a myriad of other annual attractions. From Lake Fest in Clarksville to the local Cantaloupe Festival just to name a few. Sue adds, "There was no Kings Dominion or Busch Gardens." The fair was the only place around that had rides for kids.
One anecdote Sue shared revolved around a music act who performed on stage one year. Historically, the Wilkins would book musicians up to a year in advance, and this particular year no one could remember the artist's name who was scheduled to perform. It turns out it was a musician by the name of Garth Brooks.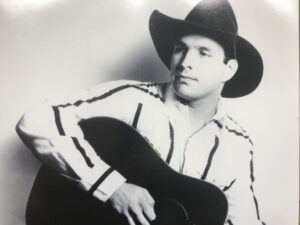 Today, the world is changing by the minute. Technology has made our lives infinitely more efficient, and arguably less personal. It is vital to remember that it is the real world, rather than the virtual world, which feeds us. Harvest and county fairs are one of the few remaining windows into our country's agrarian past.  A three-dimensional experience of what life was like when our country was still young. A place where childhood memories are created to last a lifetime.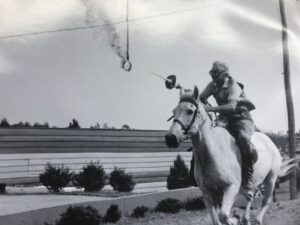 The 2018 Halifax County Fair dates are October 2-6. www.HalifaxCountyFair.com
John Theo Jr. is new to South Boston but not new to writing. He has authored several books and penned many articles. Hyco Lake Magazine is thankful to share his perspective on our community. Please welcome John and get to know him better by visiting JohnTheo.com.
Please visit John at Cozy Cave Self Storage & More at 306 Webster Street,South Boston, VA 24592 or give him a call at 434-579-2856!