Story and photos by Stokes R. Reagan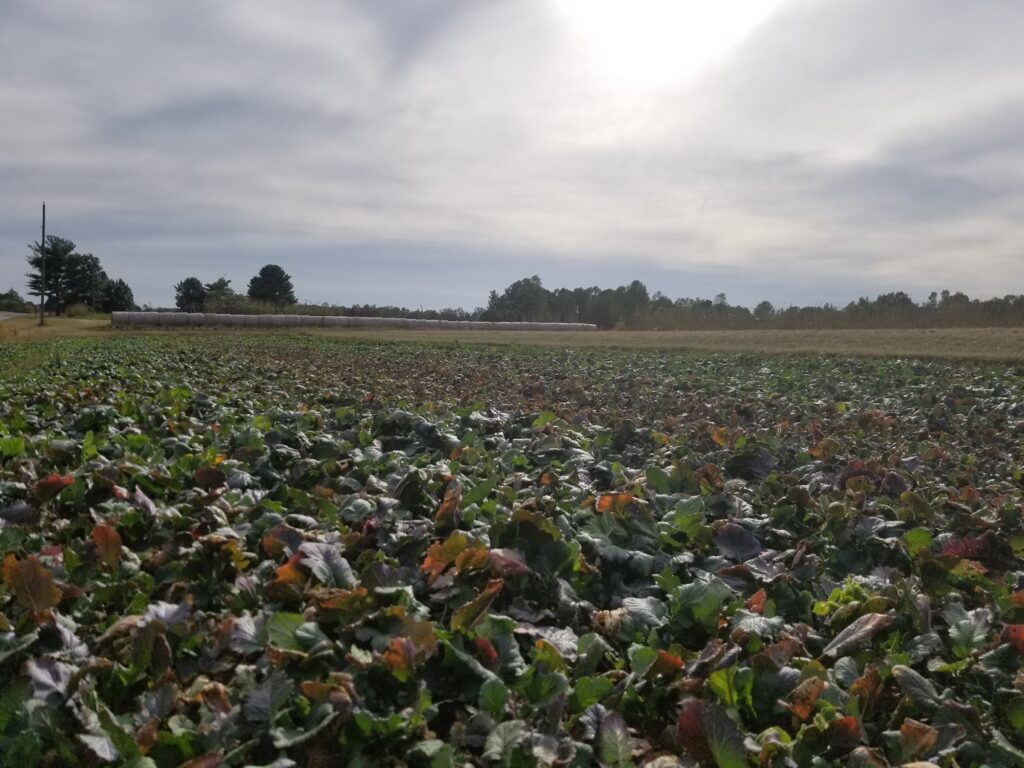 Winter is coming! The temperature has finally dropped and the merciless heat of summer has reluctantly subsided. Summer is over and football season is in full swing. The sounds of children jumping in pools has been replaced with sounds of children jumping in piles of colorful leaves.
The arrival of autumn also makes local food more scarce. Most seasonal farmers' markets, including the ones in Caswell and Person counties, are already closed for the year. But that doesn't mean farmers are hibernating! Despite the shorter days and cooler weather, many local food producers are still hard at work in their fields and greenhouses.
Local farmers Liz Mason and Sara Broadwell know about hard work.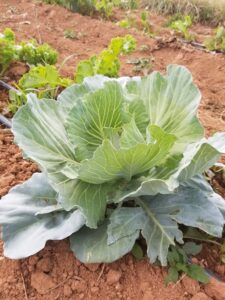 Honey Bee Hills Farm transformed from a dream into a reality when Liz and Rich Mason moved to Caswell County in 2017. Their farm in Prospect Hill, North Carolina is home to acres of organic produce including salad mixes and greens, tomatoes, cucumbers, summer fruits, and various types of peppers. The Masons also have an inspected kitchen on the property for making value-added products like cowboy candy, a sweet-hot treat made with hot jalapeňo peppers.
After retiring from the Caswell County School System, Sara Broadwell wasn't ready to sit on the porch and watch the clouds pass by. She and husband, Graham, transformed their family vegetable garden in Blanch, North Carolina into Catbriar Farm – a year-round farming operation with Angus cattle, seasonal produce, and fresh and dried herbs. Sara also produces value-added products such as ground cayenne pepper and paprika in her inspected home kitchen.
But where can you find farmers like Sara and Liz during the colder months when they're not at the farmers' markets? They're working on their farms, of course! Most farms are year-round operations. There is still work to be done when it's cold. Instead of strawberries and watermelon at farm stands, you're more likely to see turnips and collards.
The benefits of purchasing local food are knowing the grower and the opportunity to see where your food grows. Many local farms welcome and even encourage visitors. During fall and winter, it's easy to embrace a sedentary lifestyle when you don't live on a farm. Shed the warmth and comfort of blankets and couches and get active! Bundle up the family, lace on sensible shoes, and head out to your local farm during the slower farming seasons. If you get there and you just don't want to leave, Honey Bee Hills Farm even offers year-round camping with warm showers and trails for hiking and biking.
Honey Bee Hills Farm is located at 531 Henry Warren Road, Prospect Hill, N.C. They are open to the public on Saturdays from 1:00-5:00 p.m., and other times by appointment.


Catbriar Farm is located at 3747 Blanch Road, Blanch, NC and is open to the public by appointment only.


Stokes R. Reagan is a local food nut that can't help but play in the dirt. She can be found at Chat n' Chow community lunch in Yanceyville every second Wednesday of the month, or online at [email protected]