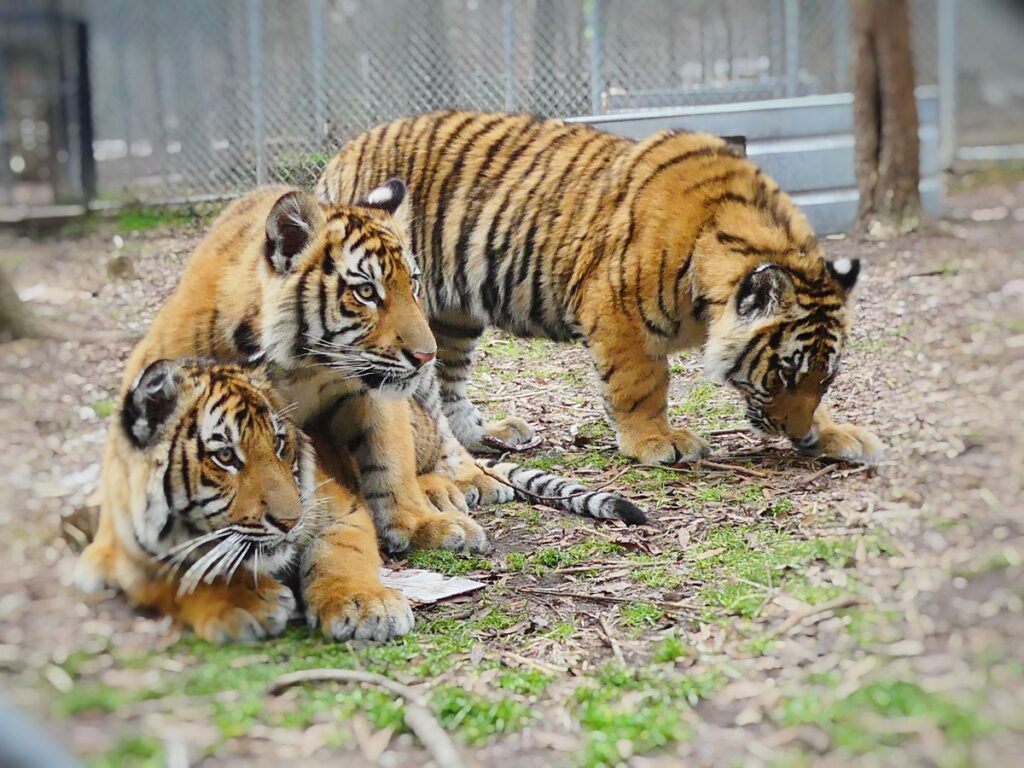 Photos by Dustin Hair, Randy Piland, Mindy Stinner and Elise Gammon
This past Christmas, Parker tiger cub got his wish…his brother and sister came to live with him at the Animal Park at the Conservators Center. The two new cubs were named by sponsors, and we're thrilled to introduce Hobbes and Kaia (pronounced Kai-ah). Hobbes is a nod to the beloved iconic Calvin and Hobbes comic strip, and Kaia is a beautiful name based on a Latin word meaning "to rejoice".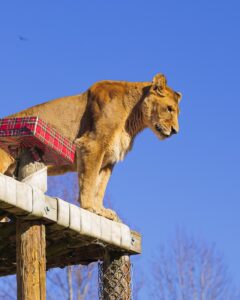 Since their arrival, the three siblings have enlivened their corner of the park with near constant motion, chasing, tackling, wrestling each other on the ground and in their swimming pool. (Unlike most cats, tigers love to play and lounge in water.) The recent snow-the cubs' first- caused an extra flurry of activity, with Hobbes, Kaia, and Parker chasing falling flakes, exploring the changed landscape, and occasionally snorting the cold stuff up their noses by mistake! Their patient next-door neighbor, seventeen-year-old Wic tiger, closely supervised them for a while before returning to his warm bed.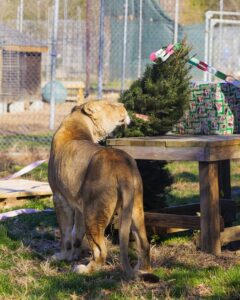 The tigers had even more excitement this past weekend during our annual Tree Toss event, which features the intoxicating scent of pine trees donated by Cranberry Tree Farm along with special enrichment items made by our staff and volunteers. Some animals, like Sitka Wolf, are excited to tear right into their gifts and enjoy the delicious treats inside. Others, like Enoch lion, seem to have a bit of trouble sharing until they get into the spirit of the occasion. A few, like Ramsey leopard, are mostly excited about the decorations.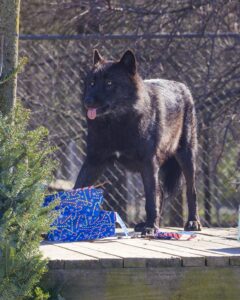 Kaia, Parker, and Hobbes did it all…opened their presents, chewed on the pleasantly scratchy trees and wrestled with each other nonstop for hours. Hobbes broke the ice in their swimming pool early in the morning, and at one point decided it was critical to single-handedly wrestle a Christmas tree into the pool. Kaia was enchanted by the streamers throughout their enclosure, and pushed her brothers to keep on playing even when Parker stopped briefly to catch his breath. Parker, who has grown a lot since his arrival at the Park several months ago, also spent time checking out his visitors whenever Kaia would allow. By the end of the day, all three were exhausted and finally settled down for a long nap.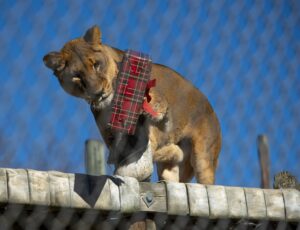 Animal Park is open for a variety of Adventure tours every weekend. We encourage visitors to make a reservation in advance to walk the park with an experienced guide. We also offer Self-Guided Safari Days at least twice each month. Self-guided days, which require no reservations, allow guests to walk the park at their own pace and spend extra time with their favorite animals.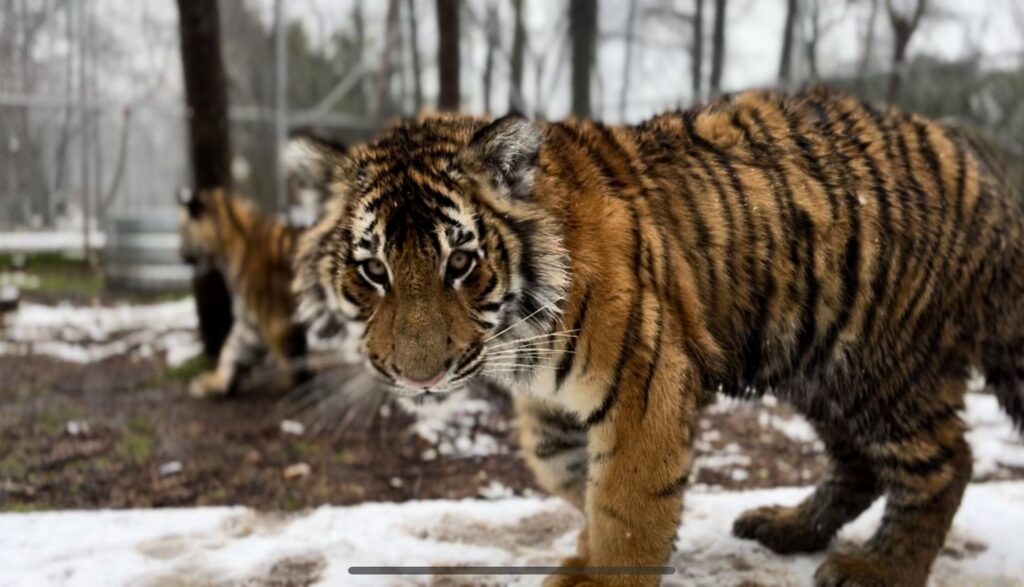 676 E. Hughes Mill Road
Burlington, NC
(336) 322-3600
https://www.AnimalParkNC.org 19 minutes from Yanceyville, NC
34 minutes from Roxboro, NC
37 minutes from Danville, VA
52 minutes from South Boston, VA
33 minutes from Hyco Lake
49 minutes from Tunnel Creek Vineyards



Located in Caswell County, the Animal Park is a nonprofit zoological park with a mission of reconnecting the public with wildlife through educational adventures. It provides a home to more than 75 animals, representing 20 species, including lions, leopards, wolves, and bobcats. The Animal Park at the Conservators Center (formerly known as The Conservators Center) is a 501(c)(3) nonprofit organization.