Story and photos by Sara Coates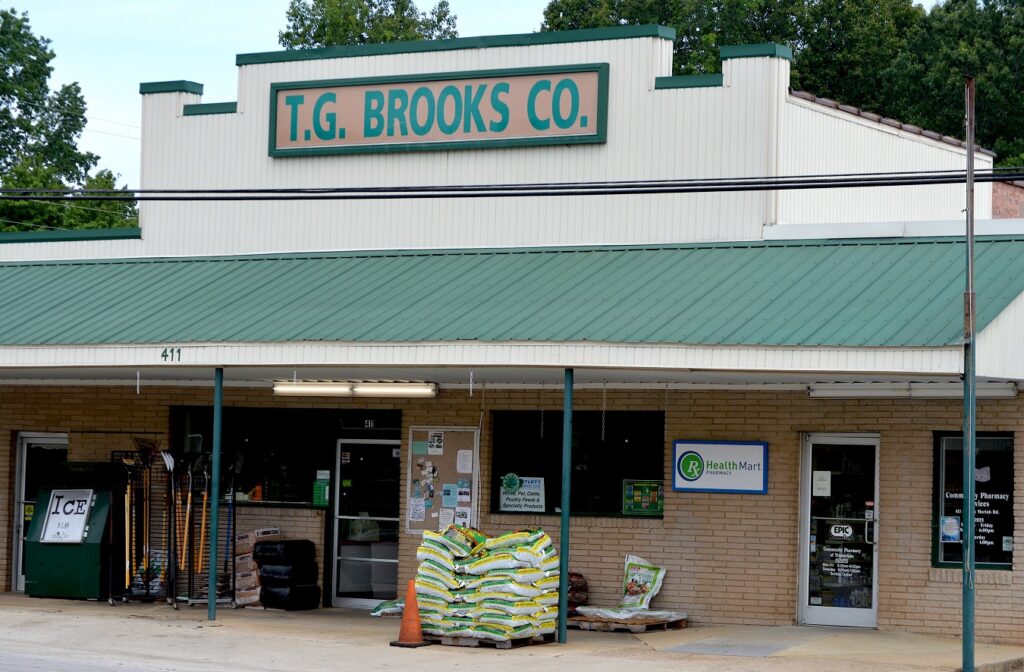 T.G. Brooks Company Inc., found in the heart of Timberlake, NC, is a family owned store that has been leaving a big impact on a little community since 1936. Thomas Gold Brooks, the father of brothers Bobby and Harold Brooks, started the business with hopes that it would grow for years to come. Harold's sons, Bill and Roy Brooks, have been involved with the store since they were young.
At a Young Age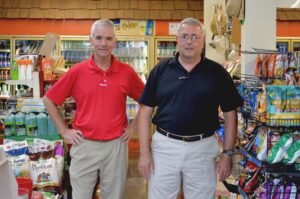 Bill and Roy each recounted memories they had in the store before becoming the current owners. Bill stated that they began working at "around seven or eight" years of age. Recalling some of their very first responsibilities, Bill said he remembers a time when "all drinks came in pop cap bottles," the ones that were returnable and made of glass. He remembers there being "crates where the empty ones went, and [having to] take them out." "We also did odd jobs, like taking out the trash," Bill continued. However, we were "not allowed to touch money until we were 14 or 15," he laughed.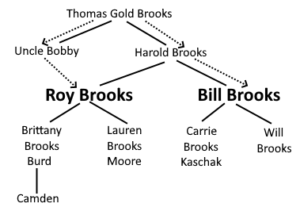 After both boys returned home from college, Roy bought out his uncle Bobby's share of the store, while Bill found another job. Years later, Bill bought out his father Harold's share of the store.
T.G. Brooks Company Inc. started out serving the farm industry, according to Bill, although it has always been a general store as well, offering a variety of items. Bill recalls a time when even all of his pants and shoes came from the store. Now, Bill says that T.G. Brooks Company Inc. serves more landscape, as well as lawn and garden, needs. Roy pointed out that they also sell hardware, plumbing, and a variety of tools. Really, people cannot fully understand all that they have to offer until they have wandered the aisles themselves.
Carwash and Mini Storage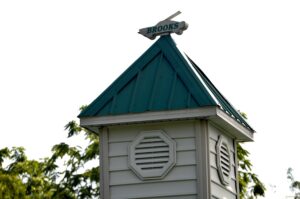 Timberlake Mini Storage and Timberlake Car Wash, also a part of T.G. Brooks Company Inc., were "built to logically fit into the store," as "a gradual process of diversification," said Bill. The car wash came about in 2003 and the first mini storage buildings were built in 1999. However, Roy stated that "a mini storage is added [just about] yearly," and another is currently in the works.
Teach Youngsters Skills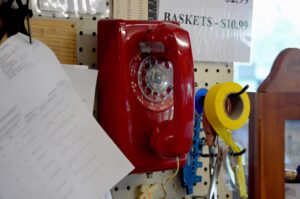 T.G. Brooks Company Inc. now employs seven people, but the store began with just family members. Roy said that this led to his daughter Brittany learning how to drive a forklift at the young age of 12, because "it was a necessity." In fact, both of Roy's daughters, Brittany Brooks Burd and Lauren Brooks Moore, as well as both of Bill's children, Carrie Brooks Kaschak and Will Brooks, all worked in the store at some point.
"Bagging ice was Will's specialty," Bill joked, "but he didn't really want to be here."
Moore, on the other hand, said that it never felt like work, as "being at the store consisted of family time [and] math lessons." She said both her dad and grandfather "worked tremendously harder than me."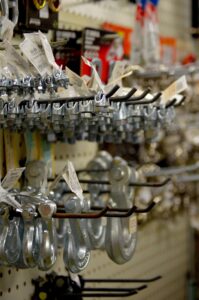 While Burd would not say that she volunteered to go to work, she also said that, "there were some activities at the store that I enjoyed more than others. Believe it or not, I use some of the skills that I learned in my finance career today. I have also enjoyed watching my son learn some of the same skills when he visits." Burd's son, Camden, is widely known throughout the store as "Harold's only hope," because, before he passed, Harold stated that the "only chance [he] had of anybody running this business" the way he wanted, "was if Camden were to come back and do it."
The girls each recall other memories and lessons learned in the store. "Sweeping was the chore you hoped you grew out of," Moore said, "but you also quickly learned that the counters were not for sitting, the push carts were not toys, and we were to never ever mix the seeds."
Generations of Family and Customers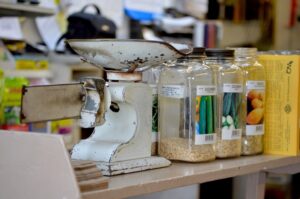 One memory that stands out to Burd was when a gentleman told her she was the fourth generation to wait on him. "At the time, it didn't mean much to me," she continued, but now, as her son Camden, a part of the fifth generation, visits the store, she realizes "how special this was. Growing up with the store was our norm," Burd continued. "We would stop by on the way to and from school, and we knew that we could always find Dad there."
Moore added that, "even the occasional field trip included a walk to the store and a midday hug. I have such pride when I talk about the store and I am so thankful for the foundation that was built for our families within it."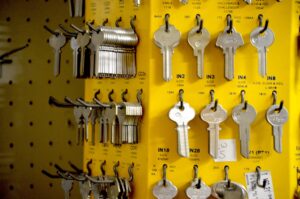 "Even today, when I return to Timberlake, I know I can walk through those doors and be sure to find familiar faces in a place that feels very comfortable," said Burd.
Burd's father, Roy said, overall, he and Bill "were very blessed to have the opportunity to work here and raise our kids in this environment."
Bill said there were days when they experienced second thoughts, however. "We can talk all weekend about what we want to do on Monday morning, but when Monday morning actually comes, and three or four things break down, and two people call in sick, it can be frustrating. [Despite that], at the end of the day, I'm where I want to be," said Bill. "After so many years, you have a certain amount of comfort, you're used to what you do," he continued, "it takes a long time to learn this business…and we've been here a long time."
Community + Kindness = Customer Service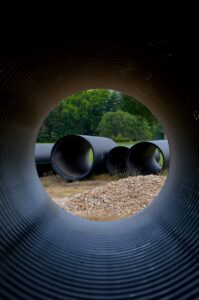 Bill and Roy believe that their great knowledge of the business, as well as the kindness they show to their community have both had a great impact on people, which is why so many continue to support them and the store. Customers, such as Chris Cates, who have shopped at T.G. Brooks Company Inc. all of their lives, explain that they do business with the Brooks family "because they are good, genuine people."
"One of my fondest memories [of the family] was when our well pump went out on a Sunday and Mr. Brooks went and opened the store for us. He handed my dad a whole spool of wire, and said take what you need, we will straighten up next week." Cates continued, "that always made a lasting impression on me. That store has been a cornerstone for as long as I can remember and customer service, to this day, is unmatched."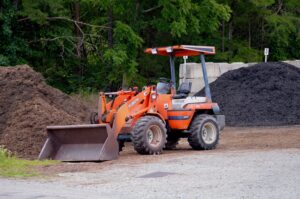 Another customer, Emma Jean Powell, remembers shopping there with her parents, William and Clarabell Gentry, in the 1960s. "I like the service I get and they know all the people in the community, you are never a stranger. You stop by and there is always a gathering of people just stopping in to talk about the farms, weather, or what is going on in the community. It is a country store with many things that you can't find in any other stores. There is no place like T.G. Brooks Company Inc.," said Powell.
Customer Allison Bowers has done business with T.G. Brooks Company Inc. because "they have a wide variety of items and are always helpful when I have questions. They have done special orders for us, including ordering several hundred collard plants for my father, who raises and sells them in the fall." Bowers continued, "They go so far as to arrange delivery of the plants to him in Durham." Bowers also had two sons who worked at T.G. Brooks Company Inc. — one who was employed for over five years. "The Brooks family has been part of the community for a long time and it shows. They were good to my boys when they worked there and served as mentors to both," she concluded.
Hard Work and Honesty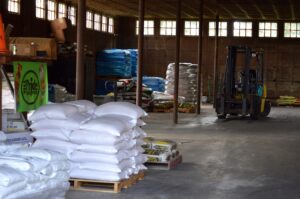 Bill says that all of this support reassures him and his family that they're doing things to the best of their ability. While Roy notes that, "hard work and honesty are our traditions," Bill also says that they've always tried to sell themselves and their service first.
In addition to that, "we've also genuinely tried to help people and do business honestly. People know they can count on us," Bill concluded, "they know we will always be here."
T.G. Brooks Company Inc. is located at 411 Helena-Moriah Rd, Timberlake, NC 27583. Hours of operation are Monday through Saturday, from 7 a.m. until 6 p.m. Give them a call at (336) 364-2428.

Sara Coates is a graduate of Roxboro Community School, where she developed a deep love for journalism. After a year at Piedmont Community College, she transferred to the University of North Carolina at Wilmington, with plans to obtain a degree in social work. In the future, she hopes to return to Person County and have a great impact on the lives of children within our foster care system. In her spare time, Sara loves working with children, as a teacher in the three-year-old class at Small World Daycare in Timberlake, but also loves getting the opportunity to take photos and write for Hyco Lake Magazine.