By Yesenia Garcia
Person Early College for Innovation and Leadership (PECIL) student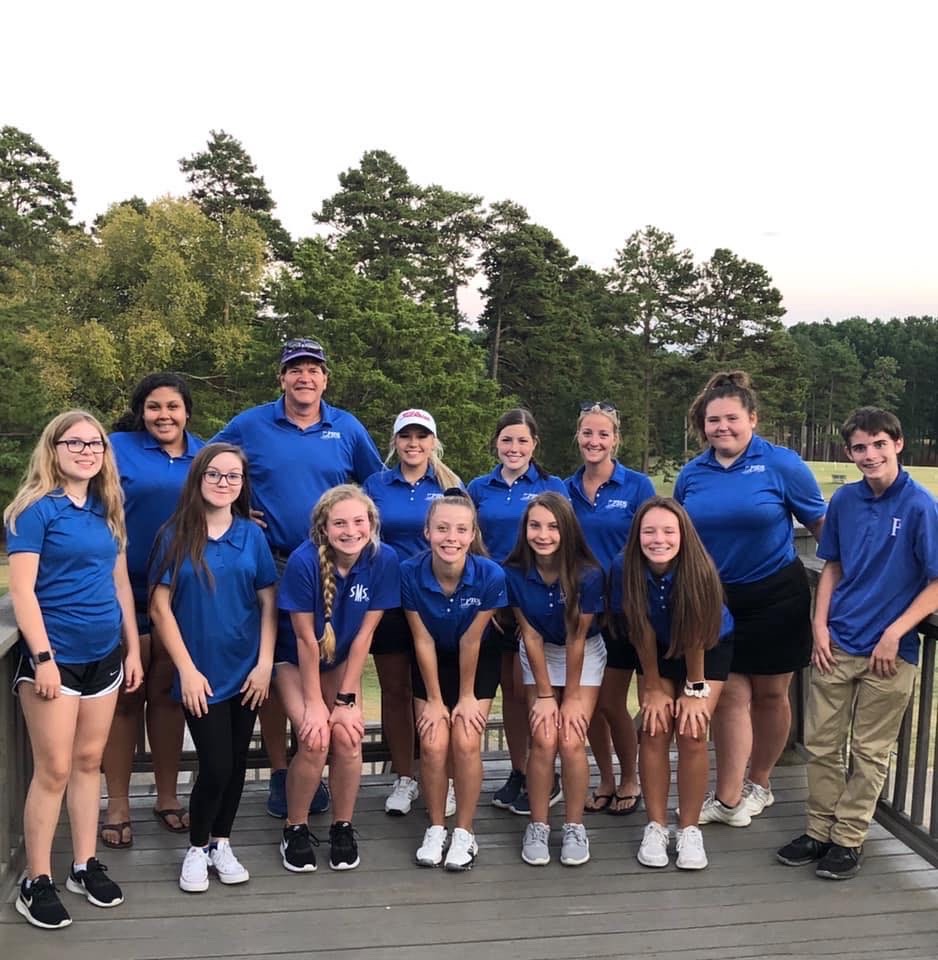 Are you interested in being part of a sports team that makes you feel special because you're helping it grow? A sport where you not only learn the skill of playing, but where you get to build new friendships and leave a legacy behind? If so, Person High School's Women's Golf team might be just the thing for you.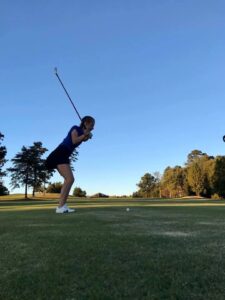 Three years ago, Person High School (PHS) started its women's golf team. Being new, it needed a coach, so Lynn Ward, the girls' soccer coach at PHS, was chosen to lead the team. Golf itself was a new thing for the girls, due to the fact that no one on the current team even knew how to hold a club.
The first year started with only six girls and, in the third year, there are now up to 16 girls on the team. Some people may wonder how the team gets new players. The answer is very simple — by word of mouth. Coach Ward not only coaches for PHS, but he teaches Piedmont Community College (PCC) transfer courses, and he spreads the word there.
When asked what it costs to be a part of Person High School's Women's Golf Team, Coach Ward answered, "Right now, it really doesn't cost anything." Golf is known to be an expensive sport, but every girl on the team has had clubs donated to her by generous people from all over the county. There was even someone who donated 1,000 golf balls because he had too many. Of course, buying your own personal clubs is OK, but the prices can range from $250 to $1,000. The only things players have to buy are shoes, a golf glove, and their Person Rockets logo sports jersey. Not to worry, the jerseys only cost $30 each.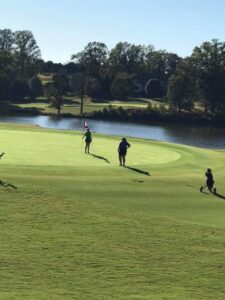 People may also ask where the team plays. They started practicing at the Roxboro Country Club. Unfortunately, that golf course has closed. In 2019, the team started practicing twice a week at the field behind PCC for range and then another two days at Caswell Pines in Yanceyville. Coach Ward said, "We wouldn't be able to do this without Caswell Pines. Caswell Pines has been very welcoming to us and very helpful; they have just been absolutely wonderful, which makes the girls feel very special." As for actual matches, the girls get to play at courses like Bryan Park in Greensboro.
Every day is a step toward the girls learning something new and coming together. It is challenging to have all new players while other teams have players who may have started playing at the age of six or seven. The PHS team is growing and getting better each day. Last year, Grayson Brann missed qualifying for regionals by only one stroke per nine holes.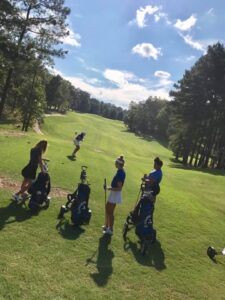 As with other sports, people may want to know what kind of college opportunities there are for the players. Coach Ward answered by saying that colleges like Averett, Methodist, and NC Wesleyan all take in Division III golf players. Good grades must be maintained, of course.
The team gets better every year as it evolves. Returning players like Kelli DeMaggio, Savannah Shumaker, Haley Thomas, and Kaylee Martin strive for the team to improve and move up at least one spot in the conference standings. Small steps, but still big steps for the PHS women's golf team.
If anyone is interested in donating clubs or pull carts, she/he can contact Lynn Ward at Lynn.Ward@piedmontcc.edu!!! We especially need pull carts.
With each issue of Hyco Lake Magazine we publish stories written by high school and college students. Our goal is to give the young people of the Hyco Lake Region a voice as well as encourage them to read our community-based publication. And we pay them for stories! Visit this link for more information HycoLakeMagazine.com/article