Story by Jessica Dougherty
Photos by Donald Komondy (www.donaldkomondy.com)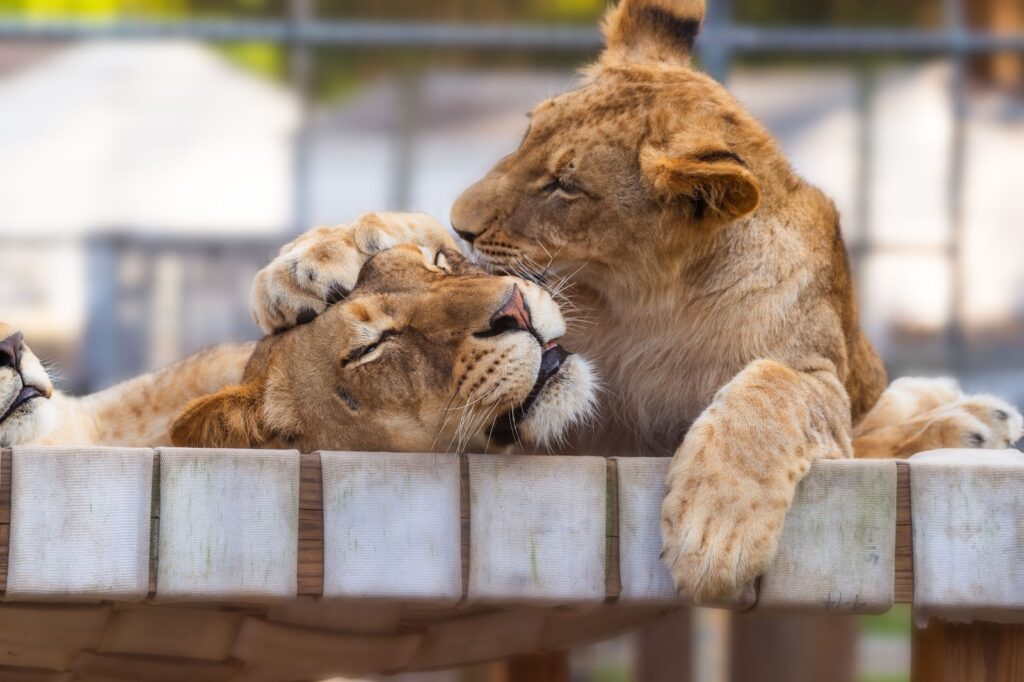 This year has been one for the history books, as we all know. The ripple effects of the global COVID-19 pandemic have been felt throughout the world, and the Animal Park at the Conservators Center is no exception. The readers of Hyco Lake Magazine are becoming old friends now, and we wanted to catch you up on how we are managing the challenges of 2020.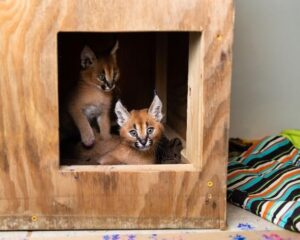 While we closed our doors to the public for a few months in the spring, behind the scenes we were working up a storm: taking care of the park's animals, looking for new ways to fulfill our educational mission, filming a fun video piece for BuzzFeed, and welcoming some new additions.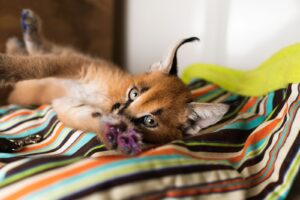 Weeks passed as the parking lot remained empty and the sound of children's "oohs" and "aahs" became what felt like a distant memory. Our zookeepers and educators were ready for a good pick-me-up when BuzzFeed reached out, wanting to show life at a small zoo during COVID-19. We were delighted to produce a piece for them, sharing a look at zoo life in Caswell County when all the visitors are gone. Reflecting on how we keep animals busy and engaged when their walking, talking visitor entertainment is missing was a lot of fun for us, and we hope we conveyed it well to viewers. The video may be seen at

.
Following the video, we received some exciting news that lifted our spirits. We were bringing in a new family of lions!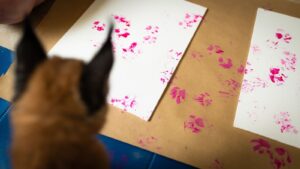 In early May, the Animal Park welcomed four new lions — Naomi and her three young sons. These three brothers, named Omot, Kabaka, and Jabari, have been growing into their home enthusiastically. They're always busy jumping around on their hammocks and chasing each other and their lion-sized soccer balls around their space. Seeing them brought smiles back to the faces of our staff and volunteers.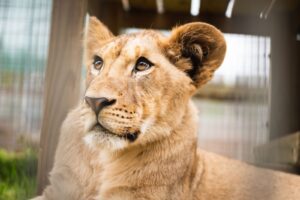 With their addition to the Park, we are excited to launch our Wild About Lions program, which allows anyone over age 14 to have a up-close look as we chronicle these lions' second year of life. Members will get to watch the lions grow into their adulthood — and their manes — from August 2020 until July 2021. This is an exclusive, limited membership program, with activities focused on a small group intensive experience. If you are Wild About Lions, be sure to visit our website to learn more about joining us for this once in a lifetime opportunity to grow up with three lion brothers.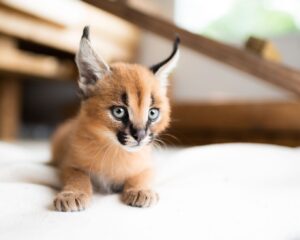 We are welcoming visitors back to the Animal Park in small tour groups of eight to 12 people. Visitors and staff are wearing masks, socially distancing, and remaining in the outdoor areas of the park. The animals seem interested in the change to their regular traffic, and have been showing off a bit for visitors, except under the midday sun. A select group of summer campers have attended themed, week-long events both in person and by video, enjoying the focused attention of our camp counselors (educators in disguise). And some clever visitors avoided the whole sunshine issue by attending our Wild Under the Stars event, watching the Perseid meteor shower in our exceptionally dark meadow one evening. A few brave souls chose to camp all night, listening to the wolves howl.
We were pleasantly surprised in mid-May by the birth of two caracal kittens. Their mother had us believing there would be no kittens this year, and then suddenly, there they were. After sisters Mazie and Zehra grew up a bit, we moved them into a space where visitors can get a good look at them through a huge window into their world. We are excited not only for these cute moments and photos, but also for the amazing educational opportunities these kittens bring to the Animal Park. Caracals are a fascinating species, with large golden-green eyes and black tufted ears… and now they are here in heart-melting kitten form. We share fun photos and videos of these kittens, the young lion brothers, and our other animals on our social media pages, so please join us there to see and learn more.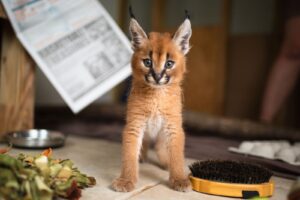 We look forward to fall with hope in our hearts. We are still planning to hold autumn events in a modified way, ensuring mask-wearing, social distancing, and other safety measures are in place to keep our visitors, staff and animals safe. We are constantly reviewing our policies and procedures regarding COVID-19 safety and will continue to follow the direction of our state and local leadership. Watch our website and social media to keep up with Animal Park activities.
Add these events to your calendar now:
September 12 –
Girl Scout Day
September 18 –
Lions, Tigers, and Beer
November 14 –
Pumpkin Prowl
We also plan to host many smaller events, like outdoor picnic movie nights, twilight tours, daytime educational activities for kids, and much more. Keep checking back so you don't miss out.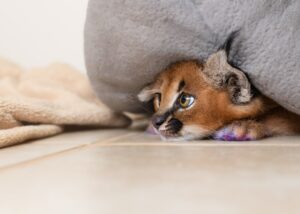 We hope you are all staying safe, and we can't wait to see you all out here at the Animal Park!
Visit for a tour and don't forget your mask.
Donate through the virtual donation station at
https://animalparknc.org/support/quick/
Follow our social media pages:
Facebook, Instagram, Twitter, and TikTok – @AnimalParkNC
The Animal Park at the Conservators Center (formerly known as The Conservators Center) is a 501(c)(3) nonprofit organization located at 676 E. Hughes Mill Road, Burlington, NC. More information about the Center and its tours can be found at https://www.AnimalParkNC.org