Story by Myra S. Trent
Photos provided by Red Hill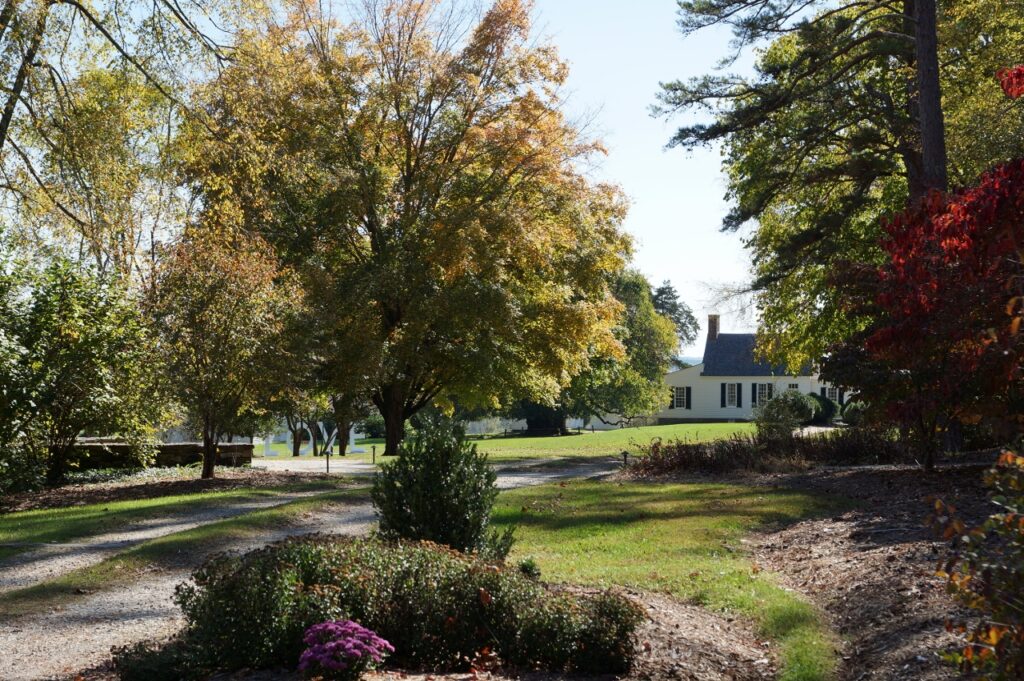 Patrick Henry's Red Hill is OPEN! Red Hill is the last home and burial site of Patrick Henry – Founding Father, Voice of the American Revolution and Virginia's first elected governor. Red Hill is a 501(c)(3) non-profit corporation devoted to education and historic preservation. The hours of operation are 9 a.m. – 4:30 p.m. Monday – Saturday and 1- 4:30 p.m. on Sunday.
We want to make sure your visit to Red Hill is safe, enjoyable, and educational. High-touch objects and areas such as door handles, light switches, pens, iPad, countertops, and bathrooms are sanitized each morning, throughout the day, and every evening. There are hand sanitizer stations at the entrance of each building, including the Visitor Center. When you arrive at Red Hill, please check in at the Visitor Center. The Red Hill staff will be wearing masks when interacting with our visitors.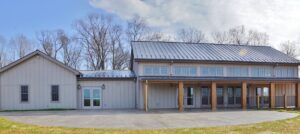 If you don't want to come inside the Visitor Center, we understand, and all admission transactions can take place outside. We ask that you wear a mask inside of the Visitor Center while learning about Patrick Henry and Red Hill and while you are inside the historic buildings. Social distancing is strongly encouraged and no groups larger than 10 people are allowed in a building. The grounds are open and there are picnic tables located in shady areas for you to enjoy. We also have a couple of trails so you can take a walk and enjoy the beauty of the grounds.
There are a few upcoming special events on the calendar:
September 26:
Starry Night – a night of stargazing with the Crew Astronomy Club
October 1 & 2:
Home Educators Day with living history
October 10:
Public Living History Day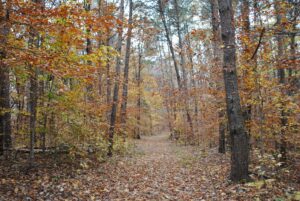 This fall, we also have our Bluegrass, Barbecue & Brew Festival on Nov. 7, from 11 a.m. until 5 p.m. The Bluegrass, Barbecue & Brew Festival at Patrick Henry's Red Hill celebrates Patrick Henry's Virginia. It is a day full of history, music, food and fun. This festival is not only about fun but also about educating the public about the customs and cultures of Southern Virginia.
We chose to highlight bluegrass music because Patrick Henry was a self-taught fiddle player and said to be a pretty good one at that, entertaining family and friends until the last months of his life. While Henry served as Virginia's first elected governor, he hired a Scottish brewer to make beer. He served nothing stronger at the governor's table – which is why we chose Virginia craft beer and cider as refreshments. In the 18th century, hogs were a valuable source of food and ran loose in the woods, eating nuts and insects until they were rounded up in the fall and fattened up before slaughter. So, barbecue seemed to be a natural fit with beer and bluegrass to create the perfect combination for a festival.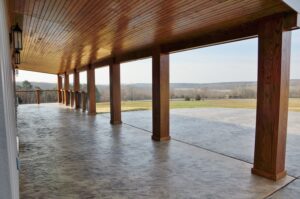 There will be craft and artisan vendors, food trucks (not all barbecue) and a beer truck with craft beer and cider (possibly a wine tent too). The festival will feature three incredible bluegrass bands: Nothin' Fancy, Kristy Cox, and The Deer Creek Boys. Tickets are $20 in advance and $25 at the gate.
This will be the10th anniversary festival. Right now, Virginia is in Phase 3 of COVID-19 restrictions and Red Hill is going to stay within the state mandated guidelines in order to bring you here for some great entertainment, delicious food, and fun shopping, mixed in with hospitality and love.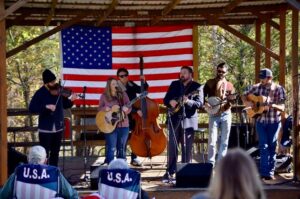 The Bluegrass, Barbecue & Brew Festival is outside, and fresh air is good for the mind, body, and soul. We will have hand sanitizer stations around the grounds, our vendors will be set 10 feet apart, and we can only have 1,000 people at one time, including volunteers, vendors, band members and attendees. We encourage social distancing and recommend wearing your masks. We cannot wait to see you.
If you or your business is interested in being a sponsor, please contact Myra Trent at 434-376-2044. Tickets and vendor information is available at www.bluegrassbarbecuebrew.com.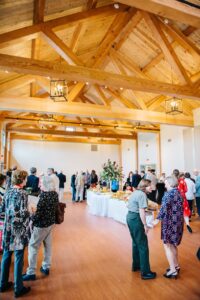 Another annual event is our Christmas Open House on Dec. 6, from 2 until 4 p.m. The historic buildings will be decorated by the Red Hill Garden Club. The Museum Shop, located inside of the Visitor Center, will be filled with lots of wonderful gift ideas.
Events such as weddings, business meetings, school meetings, museum workshops and more have already taken place at the newly added Eugene B. Casey Education and Event Center. The Casey Center is surrounded by natural beauty and has a covered porch with a scenic patio. This gorgeous property is surrounded by forests and rolling fields, creating the perfect setting for any event. It is located steps from the historic area and opened just last year. This inclusive venue creates an atmosphere full of historic charm and southern hospitality inside and out.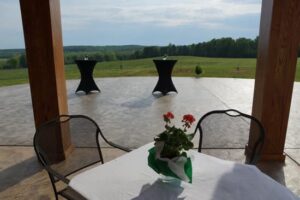 Red Hill is truly a gem tucked away on 1,000 acres, making it an extraordinary setting to start your historic happily ever after or get away for a business meeting. Our prices are reasonable and are partially tax deductible. The education center is equipped with WiFi, tables, chairs, a conference room, and a catering kitchen.
If you need a venue for your special event, please call Myra Trent at 434-376-2044 or email her at [email protected].
Located in the countryside of southern Virginia, Patrick Henry's Red Hill is nearest to the town of Brookneal, Va. You may find that your cell phone service is patchy as you get nearer to Red Hill, so if you are relying on your phone to guide you to us, you may want to download an offline version of a map of the area. However, your GPS should continue to work as long as you input the address before leaving signal range. For your GPS, type in this address: Patrick Henry National Memorial, 1497 Red Hill Road, Brookneal, Va. 24528. http://www.RedHill.org/