SOUTH BOSTON, VA- Growing up in a family proud of their home grown, prize winning fruits and vegetables, I know that there are certain things to be said about good soil. Every good tradition, like every good fruit or vegetable starts with hearty, rich soil, strong roots, hard work, a little faith, and lots of sunshine.
They say it's the soil that makes Halifax County cantaloupes the sweetest on the East Coast, and that very fact is what led a group of people to start a festival in 1981. The farm where the Virginia Cantaloupe Festival was born was owned by John Wade. Like the many cantaloupes planted there, the event thrived for eighteen years on that farm before moving to the Halifax County Fairgrounds in 2000. After steady growth and in an effort to tie in additional local history, the festival found a new home at Berry Hill Resort and Conference Center in 2013, offering a new environment and even a little bit of much needed shade.
A Halifax County Tradition
More than 30 years later, thousands still come out to enjoy sweet Halifax County cantaloupes, live music, and a good time with family and friends. Cantaloupes may have put Halifax County on the map, but the festival showcases all this awesome rural area has to offer. Business owners, community leaders, and county residents gather each year on a hot July evening to dance, eat, listen to live music, drink locally sourced beverages and celebrate a long-standing Halifax County tradition.
Who knows, maybe one day, one of these musicians might write a song about the southern magic that is the Virginia Cantaloupe Festival!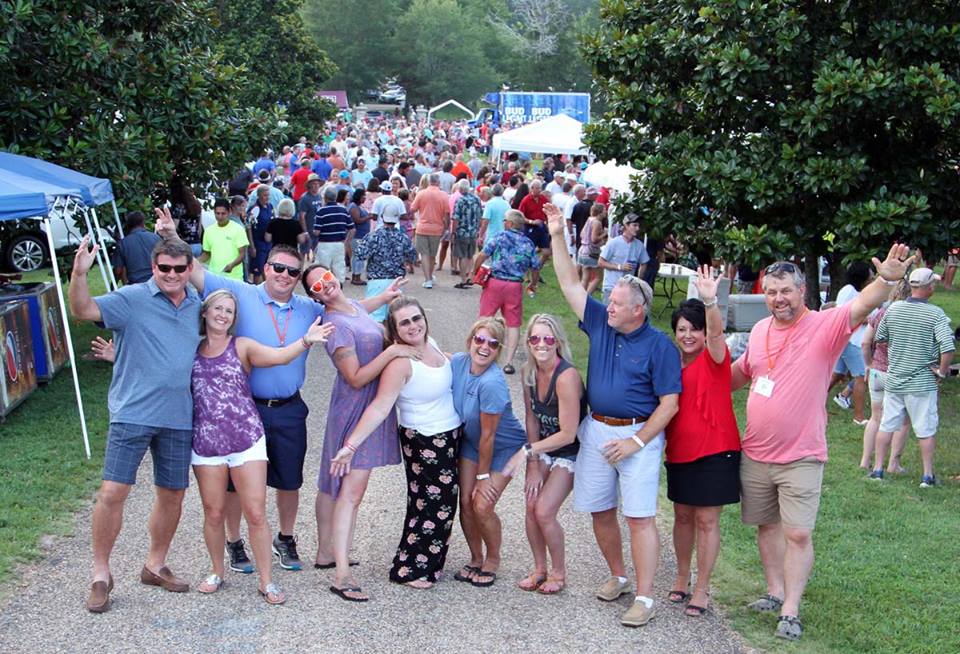 Virginia Cantaloupe Festival Grows
The festival, like all things (soil included), must be refreshed to give them a chance to thrive and appeal to new generations. This is why the festival has moved locations, and this is why the festival committee has decided to offer food trucks, giving folks the opportunity to taste many different types of cuisine from around the area.
The festival has grown from a local fund-raising event hosted by the Chamber of Commerce and the Turbeville Cantaloupe Growers Association, to a regional attraction with people coming from across Virginia and North Carolina to attend this summer tradition.
Contrary to popular belief, change isn't always a bad thing and I, for one, am really excited to have the chance to sample some new fun craft beers, drink tried and true domestic beers, wines and "ritas", try whatever food trucks that tickle my taste buds at the time, while still knowing that there's an ear of sweet roasted corn and the simple, decadent ice cream and cantaloupe dessert waiting on me when I'm ready for it.
Some Changes To The Festival
The food trucks will add a new nominal fee, but they will cut the long, sweltering, food lines down to a small fraction, and give festival goers like myself a chance to eat whenever during the festival rather than just during certain hours like it has been in the past. Since the prices of the tickets haven't increased in about 15 years, I'm totally not going to complain about paying a small price to get exactly what I want to eat when I want to eat it!
In addition to Halifax County Farm Bureau providing the sweetest corn you'll ever eat and the juiciest cantaloupe and ice cream that will surely become an easy dessert favorite, Danville Distributing will offer attendees carefully selected craft and domestic beverages again this year which are included in the ticket price.
The annual tradition of live music is always much anticipated and this year, the entertainment is top notch and sourced from areas close to Virginia! Headlining this year's event will be Jim Quick on his Farewell Tour with the Coastline Band from Wilmington, NC.  They are affectionately described as "Genuine Swamp Soul" so they will fit in well with the southern, fun, spirited crowd that the Virginia Cantaloupe Festival attracts.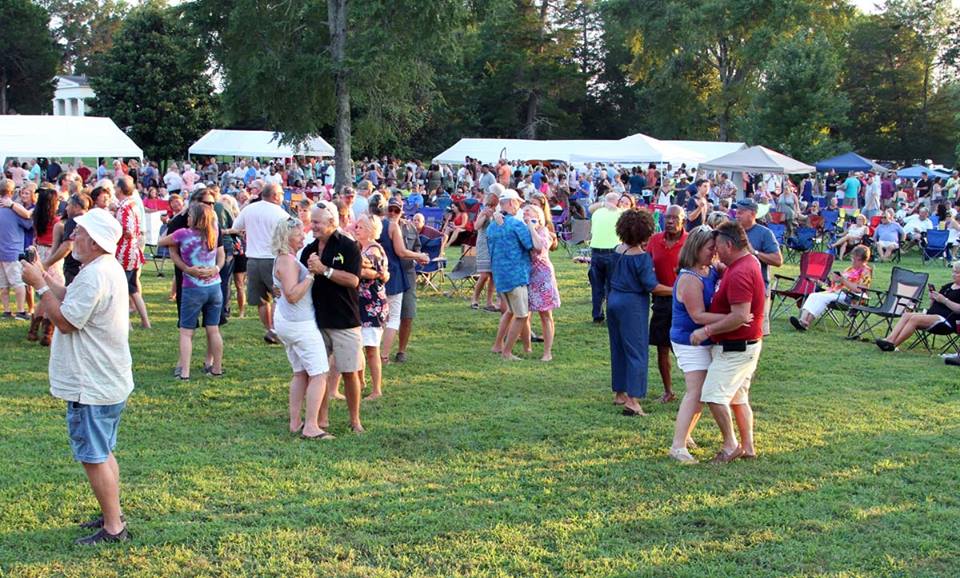 'The Best My Community Has To Offer'
Being a Wilmington transplant to this wonderful area myself, I am excited to highlight the best that my community has to offer and hear some of that southern, beachy, rock and roll that can usually only be found along the coast.   Kannapolis, NC native, Kameron Marlowe will also be performing with his soulful, bluesy, country (can you tell I'm swooning just a little bit?!)  style that he polished to perfection under mentor Adam Levine during his time on NBC's The Voice.
As if that's not enough to keep you dancing the whole festival long, Providence, NC native Megan Doss will be opening the night up with her beautiful voice performing country and top forty music.
Ticket prices will include 5 craft beverage samples, unlimited domestic beers, wine and "ritas", corn, cantaloupe, ice cream, premium entertainment and admission for just $35. Tickets can be purchased online now at www.valopefest.com or at the Halifax County Chamber of Commerce office, located at 180 Factory Street, South Boston, Virginia.
Tickets are presale only and ever since I've been going, the festival has sold out, so go on and get your tickets now so you don't have to miss out on what I think is the most fun festival of the summer! Applications for food trucks are being accepted until July 5th, 2019. Applications can be found at www.valopefest.com.
So, go on and start shopping at your favorite local stores for the perfect summer outfit, I know I'm already thinking about what I want to wear, bring you a lawn chair and gather up your friends and join me and thousands of my closest buddies dancing with the lightening bugs, out under the stars at the Virginia Cantaloupe Festival! Let's toast to our beautiful county, the amazing people we've met here, hometown traditions older than we are, sweet cantaloupes and even sweeter summertime, and to the soil- because at some point or another, all the good things come from rich, hearty dirt!
July 26, 2019 at Berry Hill Resort & Conference Center

Candace Baskervill is a lucky lady to be a transplant to Halifax County from Wilmington, NC where she owns and operates Sweet Cee's Gifts and Kids Consignment in South Boston (www.shopsweetcees.com) and has been attending the #lopefest ever since she moved here. She's already bought her tickets and is, in fact already mulling over her outfit and trying to convince her husband that he's going to dance with her!