A Love for Food & Family Shapes Viny's Restaurant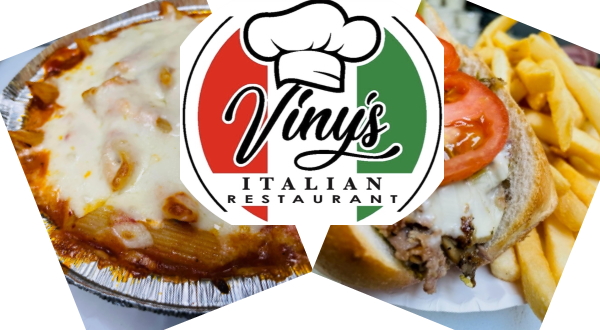 SOUTH BOSTON, VA- Throughout life, I have met unique individuals. Viny Sarnataro in South Boston is one of those. He enthusiastically joined the community at the age of 16 after moving from Naples, Italy and has lived here for over 25 years. During this time, he has established multiple successful eateries like Viny's Restaurant.
He has also created and implemented annual community events and contributed to the improvement of Halifax County.
From Naples, Italy to South Boston, Virginia
Like some children, Viny did not like school. He reflected on his childhood in Italy, saying he was raised by parents and family members who instilled a solid work ethic in him. Throughout the year, he would sell coconuts at the beach and work as a dishwasher in various restaurants.
Eventually, he dropped out of school and his dad sent Viny to South Boston to work with his uncle at his restaurant, O Sole Mio. Viny lived here for a couple of years and then returned to Italy to enlist in the Italian military, where he served one year, working in communications, before returning to Virginia and continuing to work.
Through the years, he met his wife and produced a family of four children. He opened Italian Delight, and at age 40, in 2010, he sold that restaurant to his brother and opened Frutopia. While operating these businesses, he earned his GED and then his real estate license. He spent three years in real estate with Palmer Properties of Virginia.
Outside of work and being involved with his family, Viny aided the Halifax County Improvement Council, providing opportunities to advance the county. Viny chose to remain in South Boston because of his family, the impacts he has made, and the ongoing support from the community for his businesses.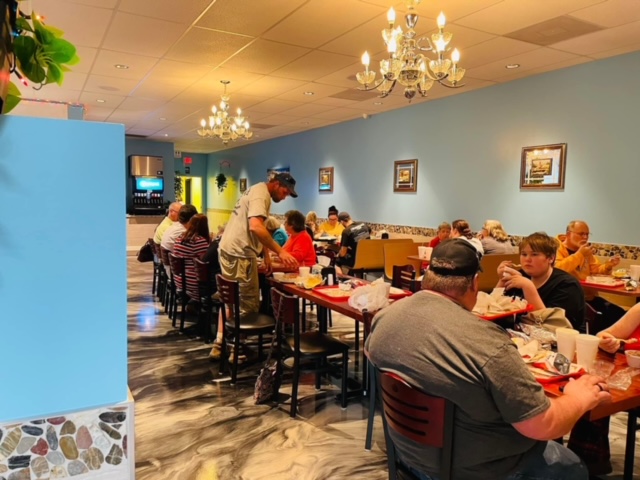 Viny's Restaurant: Let's Begin
Viny's latest effort is one of my favorite places to eat: Viny's Italian Restaurant, located in Halifax, off South Main Street. In this beautiful establishment, customers enjoy authentic Italian food while basking in the ambiance of Naples. One of the essential aspects of Viny's Restaurant is that the owner humbly serves as the cook, ensuring exceptional dishes and top-notch customer service for his new and loyal customers. He strives to produce the best food and service possible.
During our meeting, Viny said, "I live by a code of ethics that my parents taught me which includes to be respectful, have integrity, and be kind. Hence, this is how I conduct business." When he first opened Viny's Restaurant, he followed a plan to offer various meals in increments of four months. He began by selling sub sandwiches, then added pasta and eventually dessert options. Coming soon, will be authentic Italian pizza made from his exclusive Italian recipes.
Food, Sweets and Good Times
I encourage diners visiting Viny's Restaurant to try one of the local favorite entrées, either the Cheesesteak Sub (my favorite!) or the Chop Chop Chicken Sub. In addition to delicious Italian food, visitors can enjoy a cool, sweet, tasty treat at Frutopia Mini, an extension of the restaurant where Viny sells frozen yogurt, fresh fruit, cookies, and more.
This accompaniment was fashioned with his children in mind, and patrons can feel the excitement and joy that both children and adults feel when eating sweets. Viny boldly stated, "You're the best and you must believe you're the best. That's why Viny's Restaurant is the best!"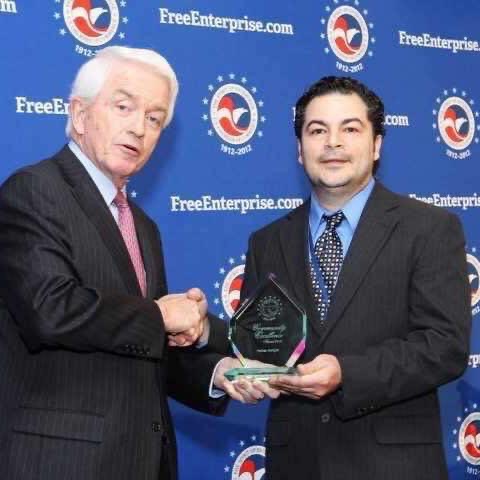 Community Impacts: We Strive to Give Back
In addition to opening popular restaurants, Viny spearheaded the formation of two annual festivals in South Boston: the Strawberry Festival and the Pizza Festival. The Strawberry Festival occurs in May of each year and the Pizza Festival in October. To date, both festivals have raised $70,000 for non-profit organizations, including Buffalo Soldiers, Homeless, Halifax Dog Squad, MisUnderstood, and Halifax Community Garden.
Viny and his family are passionate about giving back to the community and seeing that these festivals aid non-profit organizations as well as the companies they partner with to make them successful. Over the years, they have forged strong relationships with several local businesses.
Lasting Impressions of Business Success
Viny has received numerous awards which include being named Person of the Year in 2003 by the local Chamber of Commerce and obtaining the Blue Ribbon award in 2002, 2003, 2004, and 2005 from the Chamber. Out of 65 Blue Ribbon recipients, he was also chosen by the community for the Excellence Award.
By the conclusion of our visit, I was inspired by Viny's story, his go-getter attitude, and his determination to give back to Halifax County. My favorite statement from him was, "When you don't have, you must invent it. Sometimes you wait for someone to do something, but it may be you who needs to do it."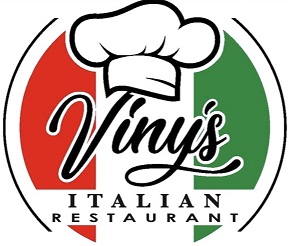 209 S Main Street
Halifax, VA 24558
(434) 830-2380
Located inside the Halifax Famer's Market
Deelynn Leigh was born in South Boston, Virginia and grew up with her family in Carson City, Nevada. God, full-time employment, and family brought her back to Halifax County. As a young girl, she engulfed her life with athletics and outdoor activities. For relaxation she found her gift for writing while creating short stories. In grade school, she wrote her first haiku poem, which ignited her love for poetry and the ability to utilize words and strategic rhythms to express herself. Her latest book is Lift Up: Inspirational Poems & Devotions, which can be purchased online at Amazon.com.