HALIFAX, VA- Everyone has probably wished, at some point, that they could clone themselves. No training, no getting anyone up to speed, no managing, just dividing tasks until the jobs are done. These are the thoughts that came to mind when I first learned that Julie and Gary Holmes of Shangrila Guest Ranch in South Boston had acquired the fabulous stable and property in Halifax, Va. that connects to the Banister River.
Those who have never been to the Town of Halifax should go. The drive in along Route 360 is filled with closed old country stores, large old farmhouses, and rolling hills.
Those who are from there or live there now cannot have missed this property right on Main Street across from the King's Bridge Landing.
Those "old timers' who grew up in Halifax are some of my favorite people to meet and talk to. The memories they hold in their brains are priceless, going way back to the 1930s to 1950s when the property was a town dump, sometimes smoldering from trash being burned.
Others may remember when it was the town wastewater treatment plant, which was decommissioned in the 1960s. It's harder to find those who remember when it was the Halifax County Livestock yard, from 1965 to 1970. I doubt there's anyone alive that remembers the property being a brickyard in the 1800s and 1900s.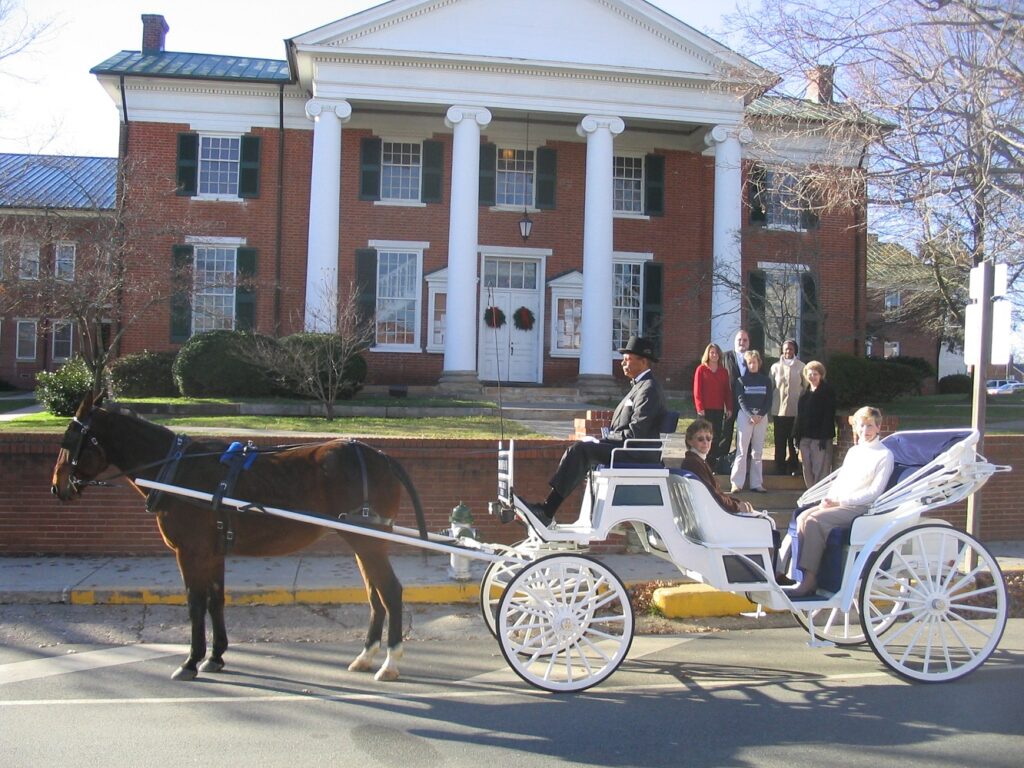 A Property of Many Identities
Of all the identities the property has held, the livestock yard era was the most difficult to track down. No one back then seems to have seen any value in snapping a photograph of what was going on, but the memories are still there. I was told about a woman from Maryland who remembers traveling to the Halifax County Livestock auctions.
Mr. Cecil Hatcher bought the livestock yard business from a retiring couple and rented the land from the landowner for $50 per month. When I spoke with Mr. Hatcher, he could remember two auctioneers he hired: Robert Tucker and Denny Nichols.
Mr. Hatcher closed the livestock yard in 1970. Prior to that, its identity included being the town dump, and while walking it for this story, we found old bottles leftover from those days. We also found old bricks from over 200 years ago still in the soil. In the 1980s and 1990s, Mr. Cabell Daniel, a prominent citizen of Halifax, purchased the land and kept his beloved Saddlebred horses there, calling it Banister River Stable.
According to his 2018 obituary, he had a great love for his horses and was a member of the local Saddle Breed Club. Halifax Town Manager Carl Espy IV was able to provide a fabulous photo of Mr. Daniel driving his horse-drawn carriage at one of many town celebrations at which he was known to give carriage rides. Perhaps locals remember that or even rode in his carriage.
Why Interest in the Banister River Stable?
I originally became interested in this property about two years ago when I was in Halifax researching for another article. No self-respecting horse person and paddler would pass by without being fascinated by an obviously aged barn with a sign on it that said, "Banister River Stable."
Two of my favorite things in life lumped into one sign: rivers and horses. So, I stopped and snapped a photo. My mother has always said to "never miss opportunities," and I am so glad I didn't miss the opportunity to take that picture, because that sign has since been taken down, but saved.
When I pitched the idea of writing an article about the aged stable and adjacent pastures, I thought it was a public riding stable, with a plethora of happy stories of kids growing up riding there, but this was never the case. As I started the process of digging for more information, I was dismayed and began to wonder if there was a story at all. I even entertained the possibility of eating crow and telling my editor that I was mistaken and, for the first time in my life, there was no story to tell. But, after more digging, it became apparent that my belief that there is always a story was still very true.
The story is much larger than a brickyard, town dump, wastewater treatment plant, livestock yard, or horse barn. What was then the Banister River Stable is now a renovated horse property complete with bathroom, office area, space for living quarters, hook-ups, and room for four or five horses, three stalls with room for more, and the potential for an awesome business of renting kayaks and canoes.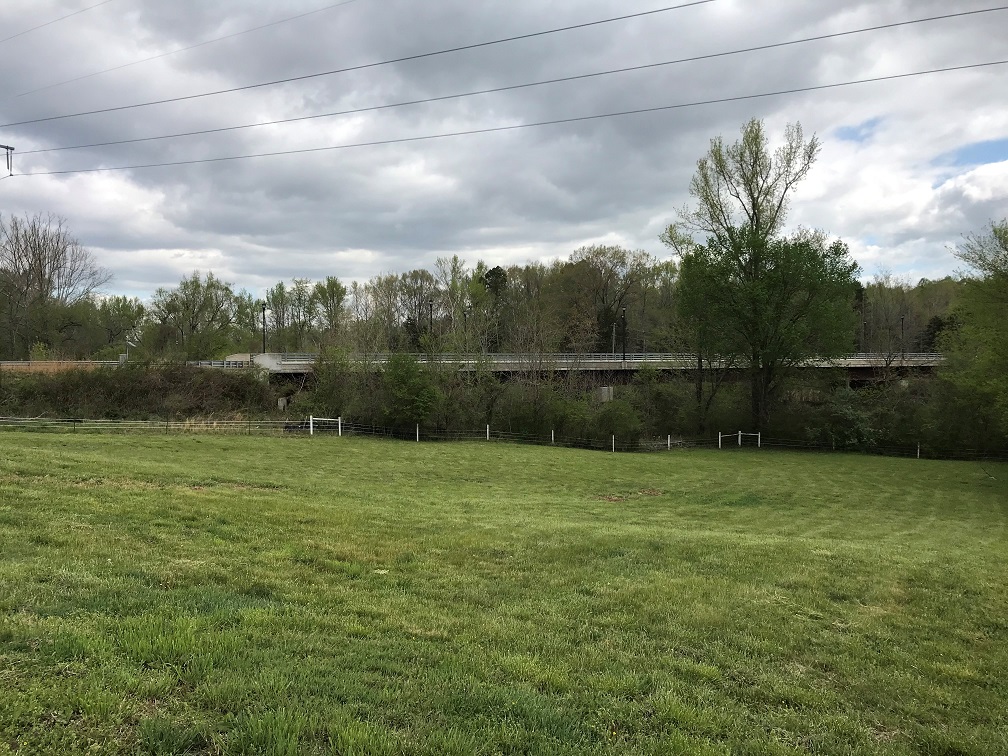 The Big Story of the Banister River
The big story goes back to 1781 when General Nathanael Greene, in charge of his Patriot army, was racing to the Dan River and had to first cross the Banister River within sight of this stable. Just across the road, Greene was heading to the Dan with England's General Cornwallis in pursuit. Greene's army crossed where the still-visible stone pillars stand.
This Colonial Wagon Road runs adjacent to the stable property and continues across the street and across the river on Ferry Lane. The stone pilings in the river are from the 1787 bridge built by Edmund King, which was the first bridge built there. The present-day bridge replaced the one built in the 1920s.
According to the Town of Halifax, the town helped fortify Greene's army with food, spirits, ammo, weapons, horses, and medical aid while they camped on the banks of the Banister River. Halifax has begun hosting a town celebration around Feb. 14 to commemorate the Race to the Dan, complete with period dressed participants, muskets, and cannon fire. There's much more history in this area than I could ever include in this story.
American Revolution history buffs will want to dig deeper. The work that has been and is still being done to preserve and recover the actions in the area are crucial to our now living in the land of the free and home of the brave.
The Future of the Stable
Julie and Gary of Shangrila Guest Ranch have obtained a special property indeed. Their vision for the stable and pastures is perhaps for someone who would want to board their horses or operate a trail riding and/or kayak business, or even an equine/paddling Airbnb type of business. 
The opportunities for this property are literally wide open; there are additional trails connected to the property under discussion and consideration, all along the river and potentially connecting to Toots and Terry's Creek and beyond. There are several exciting things happening in this area that will allow the property to be right in the middle of it all.
Those who have not been to Halifax should visit. Those who live there should know there are exciting things happening. Perhaps readers would like to have this "dream job" of opening their own "Saddles and Paddles" business right on this designated Scenic River of Virginia, with famous wing dams used for batteau navigation and steeped in rich American history.  I cannot actually clone myself and take up the good fight.
Special thanks to all who contributed, especially Town of Halifax Town Manager Carl Espy IV, whose fourth great grandfather, Captain Samuel Espy, served as a Patriot soldier. Also, Julie and Gary Holmes of Shangrila; Barbara Bass with Halifax Historical Society; Local History Expert Cary Perkins with the Halifax Public Library; Mr. Cecil Hatcher, and the owners of Abbott Farm Suppliers.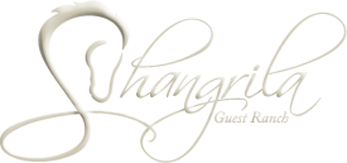 3219 Cluster Springs Rd.
South Boston, Virginia 24592
(434) 517-0888
www.ShangrilaGuestRanch.com
JoAndra (Jo) Proia is a freelance outdoor writer originally from Oxford, NC. She lives in Summerfield, NC and owns Outdoor Women by Jo Proia, LLC, a company dedicated to educating, empowering, and exciting women about the outdoors.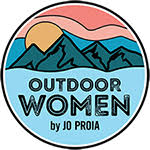 Text or Call: (336) 202-4220
[email protected]
www.outdoorwomenbyjp.com