Story and Photos by Meredith Bernard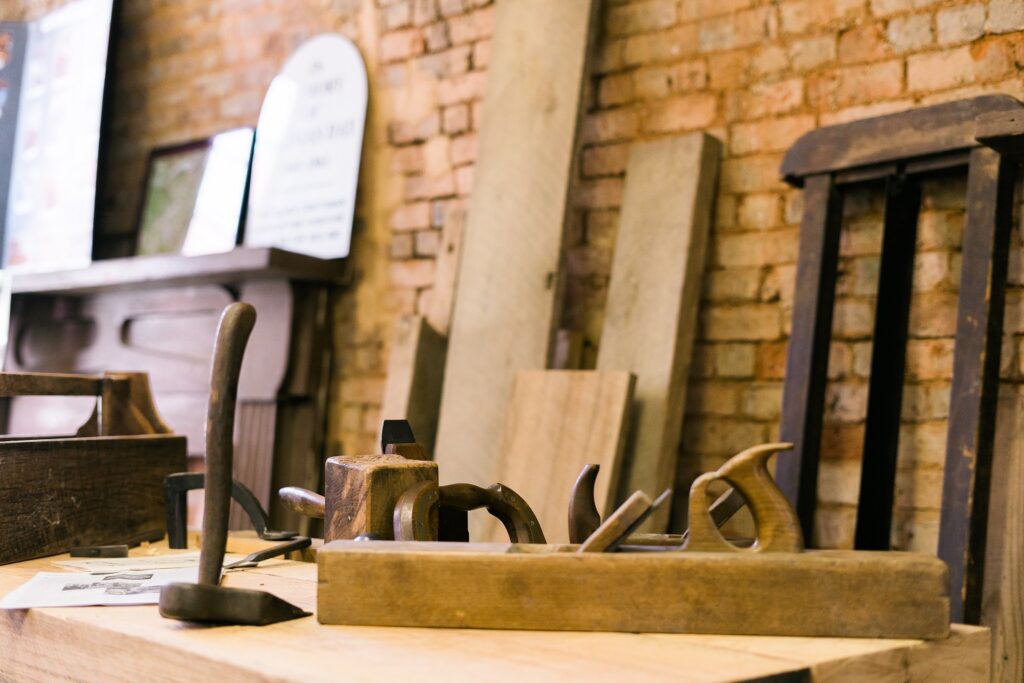 Driving through present day Milton, North Carolina it can be hard to imagine the bustling center of commerce it was two-hundred some odd years ago, but a stop by the Thomas Day House/Union Tavern will take you back and open wide the doors of history. A stone's throw from the Dan River, Milton became a cornerstone for river trade and the foundation for one man's craft to shape furniture that would leave a page forever leafed in the history books. A personal tour through the location with someone like local Thomas Day House/Union Tavern board member Harriet Brandon will bring that history to life.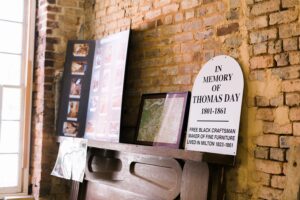 Harriet tells that Day was born to free black parents in Dinwiddie County, VA around the turn of the 19th century, and he grew up with privileges many others of his time didn't have, with private tutelage in addition to apprenticeship under the study of his cabinetmaker father. In 1823, Day joined his brother in Milton from Warren County, NC where his family had moved six years earlier. Soon thereafter his brother moved away to join the Baptist ministry, but Day stayed and fell in love with a free black woman named Aquilla Wilson, from Halifax, Virginia. Due to a law prohibiting free blacks from migrating into the state, he was planning to leave Milton for Virginia to marry. But the people of Milton didn't want to lose him and over 60 prominent area whites signed a petition to the General Assembly allowing an exemption of the law, and the two were married. For the next few decades, Thomas and Aquilla would raise three children in and call Milton home until his death in the early 1860's.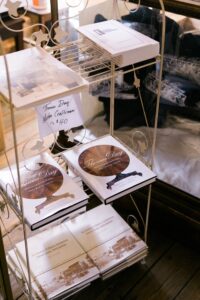 Thomas Day became not only locally famous, but nationally renowned for his woodworking skills. Considered a "cabinetmaker," this was a general term referring to someone who crafted fine furniture and interior decorations from wood. Day's works could be found in many area homes and businesses, as well as the Governor's Mansion and in the halls of the University of North Carolina at Chapel Hill. What local Miltonians consider some of his most prized work can be found a short walk up from what was his residence and workshop, in the Milton Presbyterian Church. Ms. Brandon said Day made all of the church's pews in exchange for the opportunity to sit on them with his wife and family every Sunday, as opposed to sitting in the balcony.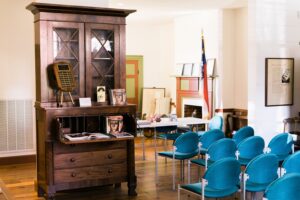 Though Day never actually signed any of his work, there are design elements such as iron keyholes, hidden drawers and a style all his own that people who have studied his work use to identify pieces as being original to him. During the time of Thomas Day's peak of popularity in the 1850's, one-third of all furniture made in North Carolina was crafted by him and people came from all over the state to acquire it, as well as utilizing "The Dan" to have it shipped by waterway. It's not a stretch to attribute Day as a founding Father of North Carolina's notable furniture industry.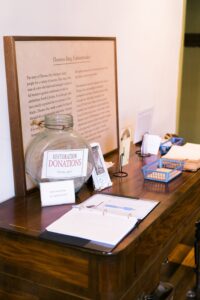 In the 1840's Thomas Day bought the Union Tavern on what is now Broad St., Milton, which became his woodshop and showroom downstairs, with his family's living quarters upstairs. After Day's death, the building became a private residence and in 1989 suffered terrible loss due to fire. Restoration of the building has been ongoing, with efforts from the locally established Thomas Day House/Union Tavern non-profit to raise funds. There has been a lot of headway made in restoration, but a lot more still needs to be done.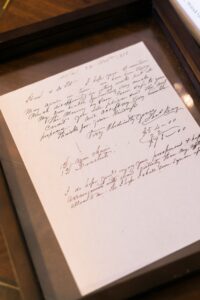 Today, the site is being considered by the State Legislature to become a North Carolina Historical site, which would have an amazing impact on it's future, and arguably the future of the town of Milton. If this happens, renovations would be completed, new jobs would be created to run the museum and an outdoor workshop, and people would be able to visit daily. The implications are as strong as the desire by locals who have committed time and energy into keeping this historic site alive, for it to once again thrive. Local officials urge anyone and everyone willing to contact their local representatives and legislators to vote "Yes" for this piece of history to become a NC Historic Site, and in turn vote "Yes" for preserving the legacy of a man who beat the odds against him to leave an indelible mark on history and whose determination and entrepreneurship were as inspiring as his creations.
You can visit the Thomas Day House/Union Tavern for a private tour by calling Harriet Brandon (336-234-7366), Hosanna Blanchard (434-728-5115) or Joe Graves (434-822-8967). While there, be sure to visit the gift shop for books and memorabilia about Thomas Day, and where money from items purchased go towards renovation efforts.


Meredith Bernard is a photographer, writer and farmer living and working with her husband and two children on a beef cattle farm in Milton, NC. Connect with her online at thisfarmwife.com.