"Can't never could." Three words my husband says often to our children that have left an indelible mark on me, as well. Three words that sum up so much of how I've gotten where I am, at the same time keeping me grounded to move forward. I mean, really — can't. never. could. But for so long, a "can't do" attitude kept my boots on the road, when in my heart I knew they were being called home.
Two years is what it took. Two years of heeing, hawing, pro vs. con list making, fretting, and praying. Then finally, after 10 years on the road in sales, I decided to stop saying I couldn't, and see if I could. The "could" being quit the job so many people told me they'd love to have and I should be thankful for (and I was.) The job six years and two college degrees helped pave the way towards.
The job that provided good pay and benefits to help support our family of four and make ends meet that the farm couldn't (and that was a lot of loose ends.) The job that let me explore this beautiful state I was raised in, spending my days working with salt-of-the-earth people helping them with their livestock nutrition needs.
The job that I loved deeply…but not as deep as my desire to be home with my husband and young children on our farm. Turns out getting from can't to could can be a bumpy road (and I'm prone to hit all the potholes) but nothing worth having or doing comes free or easy. At least that's my story and I'm sticking to it.
Finding Myself at Home
I didn't grow up on a farm, but I married into one and from the very beginning it just suited me. It's hard to explain the peace and joy this piece of dirt we call home and this way of life bring, but I've found ways to try. When I traded my company truck for a John Deere tractor, I also found other passions I didn't know I had. My mom was an avid photographer, and I inherited the same love for time behind the lens.
After coming home, I began to take photography more seriously and it became a wedding and portrait photography business for a season. I also found a strong desire to write. Fast forward seven years, lots of hours, money and hard lessons later, and my pen and lens have opened doors I never dreamed would exist for me to walk through. They've allowed me to share the biggest pieces of my heart and lessons this farm life continues to teach me.
As much as life on our cattle farm ebbs and flows, so have my dreams. The beautiful thing is that one dream can so fluidly become another and the thrill of following the path as it comes — even when the future isn't clear — is one that keeps me going, dreaming, and hoping. One lesson I've learned over and over is that forward is forward, no matter how slow, how tedious, or how hard. Going back to those three words — it's OK to fall and it's OK to fail. It's what we learn in the process and how we use the stumbles to keep going that matters.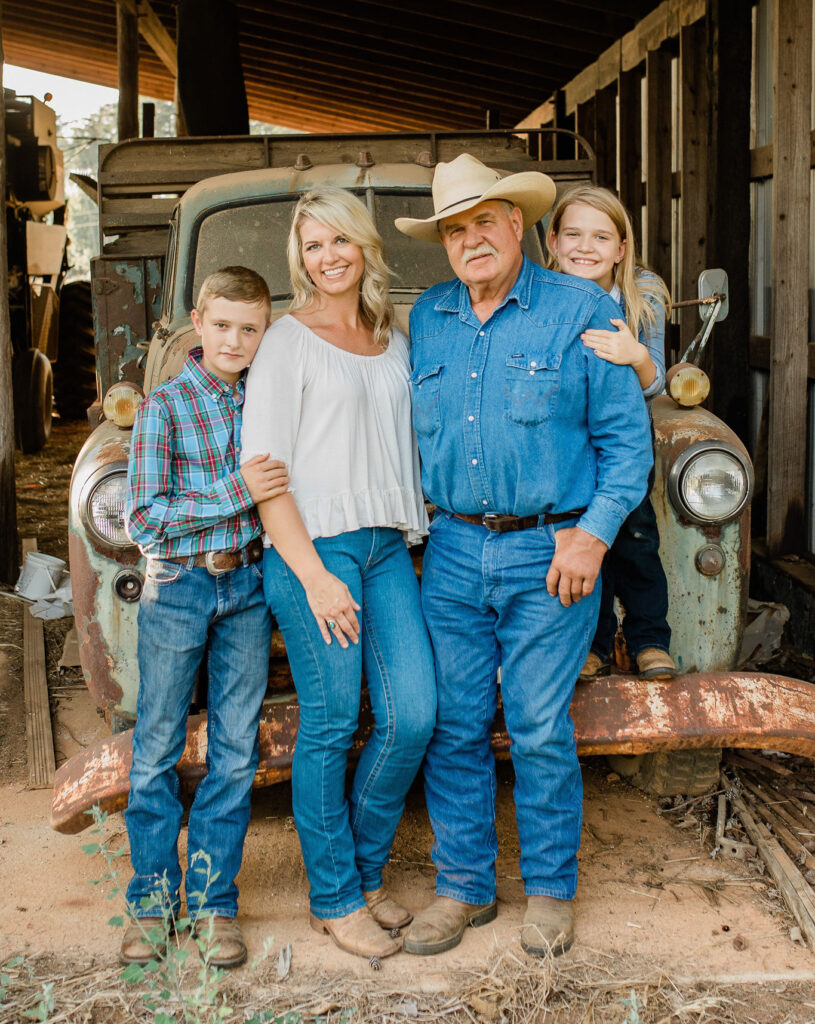 Finding My Way Forward
I thrive off of both change and familiarity, making me a walking oxymoron. The part I loved about my sales job was that every day was different. And even though I'm now home most every day, no two days look the same. People often ask when our "down" time is, but in reality, there is no down time.
We raise cattle and crops, so we are either feeding something, planting something, spraying something, harvesting something, or fixing something — every day of the year. It's farming and it's our choice. We don't need thanks, but we do appreciate trust. Trust that everything we do, we do with the welfare of our family, our animals, our crops, and land in mind — and ultimately your family, too. We raise what we eat and we sell what we raise. Life is a circle and that's no more clearly seen than on a farm and ranch.
While there may not be much down time, there are seasons I prefer. When the leaves and temperature begin to drop in October, so do our calves. Daily pasture rides in the side-by-side as a family checking cows hold some of my fondest memories. You haven't lived until you've seen a newborn calf find its way onto wobbly legs and eventually to its mother's first milk, and you would be hard pressed to find anything more entertaining to watch than a field full of young calves running laps around one another.
Share It With The World
But perhaps the greatest blessing of all in coming home has been the ability to share it with the world. Yes, the world. People ask me how it started and I don't have a clear answer. They ask me what I do and I still don't have a clear answer. Seven years ago, I had a business card with a job title.
Today I wear so many hats, it just depends on the day. YouTuber, farm wife, farmer, farm Uber driver, (it's a thing around here) homeschool teacher, cook, (beef and butter for the win) head "gate boss and hay raker," online retail store owner, writer, photographer, speaker…but most importantly "Mama."
For all the Internet's faults, there's also so much good. It has made the world smaller and has allowed us to share our one piece of the agricultural industry and a lifestyle the world depends on, yet in many ways is detached from. I'm a perfectly imperfect mess of a wife, mom and farmer, but in sharing my real, the more I hear from others who can relate and I realize how much we all have in common.
I don't know exactly where this road will continue to lead, but I'm glad I'm not on it alone. I believe all our stories matter and I want everyone else to believe it, too.
If you're interested, we'd love to share our real with you! You can find our vlog (fancy word for video diary) on YouTube under This Farm Wife; daily stories and short writings on Facebook and Instagram @thisfarmwife and recipes, blog, apparel, and home goods for the rural-at-heart at THISFARMWIFE.com. Thanks to Peter Berry for letting me share my heart here as a contributing author occasionally and this time as both the subject and author. This was different, but fun. Sometimes it's good to try new things. *wink*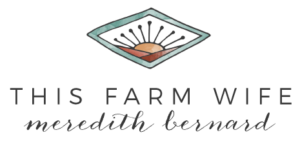 Meredith Bernard is a photographer, writer and farmer living and working with her husband and two children on a beef cattle farm in Milton, NC. Connect with her online at thisfarmwife.com and YouTube at ThisFarmWife.com/youtube.