Story by Michael Chaney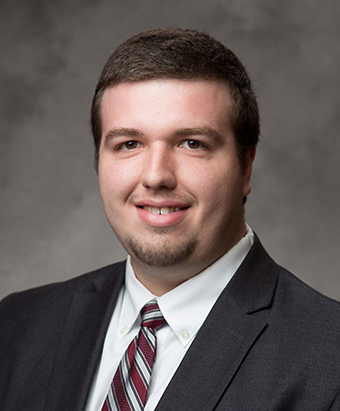 After graduating from Piedmont Community College (PCC), I transferred to Campbell University located in Buies Creek, NC. There I completed a B.S. degree in Homeland Security with double concentrations in Terrorism and Intelligence and a minor in Criminal Justice Administration.
Upon graduation, I began law school at Campbell Law in Raleigh, NC, where I am currently a second-year law student. PCC served as a launchpad for my academic career, instilling the virtues of academic excellence and intellectual curiosity in me from the very start.
I am grateful for the education that I received, and I am blessed to have been able to keep in contact with so many individuals, advisors, and professors, who have all served as mentors to me. Because [they] chose to invest their time and wisdom in me, I have had a more fulfilling academic experience.
Education is about expanding one's knowledge for the purpose of living a better life. And living a better life means giving back to the community — those people who have given to me. So I appreciate the PCC faculty and staff, and all of the time they spent mentoring me. I appreciate the opportunities they provided, and the doors they unlocked for my advancement. Because of their leadership, I, too, will be able to give back to those around me.  I hope to influence those around me for the better, and I hope to leave a positive mark on this world.
I have another year and a half left before I graduate with a degree in Law. And after I become licensed to practice, I hope to serve my community as a lawyer of integrity who is honest and who will always value people more than money. That's my goal. And that is the goal that I spend every day working towards. I am beyond blessed.
Michael Chaney is a 2015 graduate of Piedmont Community College. Visit www.PiedmontCC.edu for more information.
If you are a college student that lives in or visits the Hyco Lake area… we pay you for your stories! Visit www.HycoLakeMagazine/article to send us your article.