Sue Gates Puts Farm-Gained Knowledge to Use as Homebuilder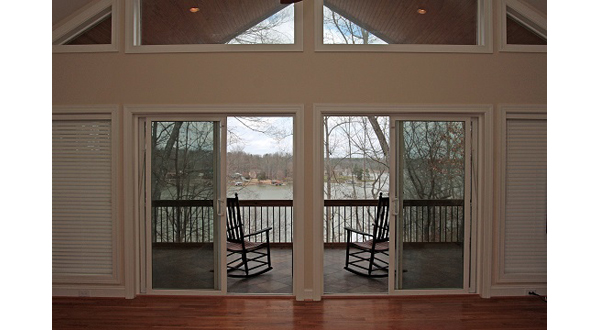 PERSON COUNTY- Over the past two decades, many in and around Person County have had to transition from farming and textiles into other careers. Sue Gates of Rougemont used skills she learned on the farm to become a contractor in the home building industry.
After graduating from NC State University, Gates returned to her family's land and helped manage the commercial egg production business, Gates Brothers Poultry Farm, for 18 years. She said doing so allowed her to gain management and problem-solving skills, and she also "had to learn basic electrical, plumbing and carpentry skills" that would later serve her well in her second career.
Building Homes From Scratch
Gates became a contractor in 2000, when the family was moving away from egg production.
"When my dad retired from grain and chicken farming," Gates said, "he decided to develop some of his farm land in Person County. We decided together that I should get my contractor's license and build houses there." That former farm land is now South Pastures in Timberlake. In that first venture, Gates said she "started off building spec (speculative) homes, but quickly moved to custom building and remodeling."
While she enjoys "building new homes from scratch," Gates said she also finds it "very rewarding to transform someone's outdated kitchen into a new, beautiful, and highly functional heart of the home" as part of a renovation. She works closely with Carpet One Floor and Home in Roxboro to make old kitchens new family centers.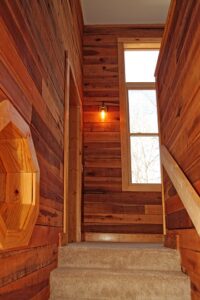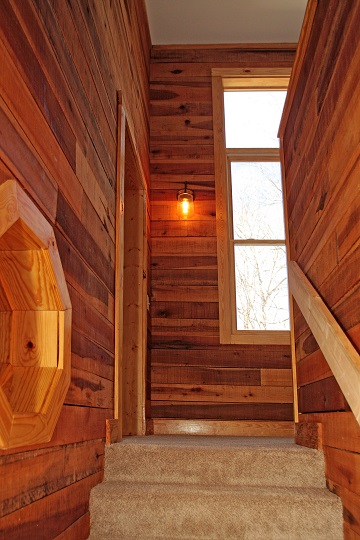 Gates added that her greatest pleasure on the job is derived from helping people turn ideas into beautiful new kitchens, baths, or entire homes.
"The building process is a little different with everyone," she said. "Sometimes on the initial meeting, clients will know exactly what they want, have a lot picked out, and be ready to get started right away. Others may just have beginning ideas and need help making smart decisions."
When asked if being a female in a business historically dominated by males made it more difficult for clients to accept her, Gates said, "Most women really enjoy having a female contractor. There is a definite connection immediately."
She said her job was made easier by working with great subcontractors. Over the years, she explained, she has "developed a strong base of subcontractors." She added that she doesn't think she is "treated any differently than other contractors. Although there are not so many women contractors, there are many women in other areas of construction. There are women in my materials suppliers, and in scheduling subs," she said.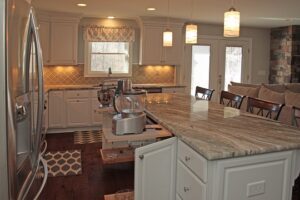 "When I first started, I had a lot of help from friends who were in the construction business in one way or another, and I did a lot of networking from there," Gates added.
Eighteen years after that start, she continues to hold herself "to a higher standard." Gates said, "My business philosophy is to be honest and fair, do high quality work, and respect my clients."
She said one of the best perks of the profession is the show of gratitude from clients.
"My most heartwarming moments are when my clients send me flowers or thank you cards, bake me a cake, or offer some other token of appreciation," said Gates. "It makes me feel connected to them, and I always enjoy staying in touch after the project is finished."
Gates works in Person, Orange, and Durham counties. She explained, "I don't like to get too far away from home."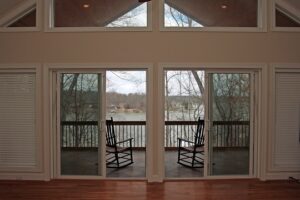 One of her most challenging and rewarding jobs thus far was a tear-down and build on Hyco Lake in Person County. She said the greatest challenge was working on the steeply-sloped lot. The rewards came from having a difficult project turn out well. She said the lot was "not an easy site to work on," but it ended up being one of her favorite jobs.
Five-foot deep footings for the house required 54 yards of concrete, Sue Gates explained, chuckling. "I was serious about that house not sliding down the hill."
She said she was grateful to subcontractors C.M. Solomon & Sons Grading and Utilities for their extra effort on excavation and grading for the project, and for helping ensure that all regulations were met.
Gates concluded, "There are a lot of good builders in Person County. If someone chooses my company, they get a lot of personal attention, and a focus on what they want."
In addition to Carpet One and C.M. Solomon, Gates' subs include Hall's Plumbing, Heating and Air; Regan and Son Heating and Air; Quality Electric Co., Inc.; Neville Heating and Air, and Talbert Building Supply.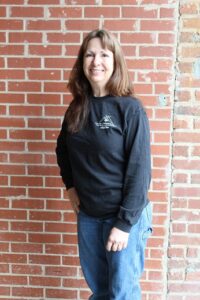 Off the job, Sue Gates has two daughters – Mallory Clayton, a UNC-Wilmington graduate and Hillsborough firefighter, and Laura Clayton, a junior at Orange High School. She said raising two children while managing a business full-time was a challenge, but she "was lucky" to have had help and support from her parents and her "parents-in-law" when the children were younger.
In her spare time, Gates enjoys horseback riding, and spoiling her two border collie dogs.
She can be reached at Sue Gates Construction, Inc. by calling 919-280-3905.