By Ariel Fryczynski, RCS Freshman
Photo by Peyton Weaver, RCS Senior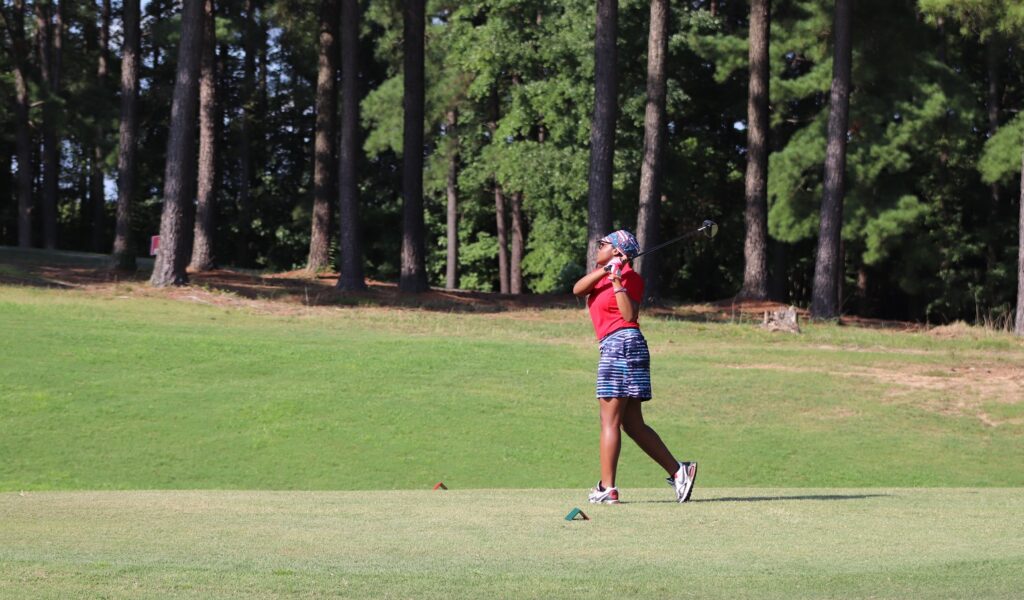 Roxboro Community School (RCS) this year made history when it formed a new high school women's golf team.
Macie Whipp, Amy Davis, Morgan Mangum, Antasia Jeffers, and Nyriah Barnes are this school year's team members. Long-time men's golf coach Earl Gurtner is serving as the women's coach as well. RCS high school math teacher Charlotte Whipp contributed greatly to the formation of the team by organizing an interest meeting.
In its 14-year existence, RCS had never had a women's golf team until Macie Whipp, Charlotte Whipp's daughter, was inspired to initiate one. Soon enough, there were five high school girls, including Macie, enthusiastic about playing golf at their school.
Team member Barnes had stated that, "My golf experience has been an adventure…trying new things can be fun. I'm proud to say that I will be playing next year." Antasia Jeffers had a similar response to that of her teammate. She said she loved the "new experiences and opportunities" that being on the team afforded her.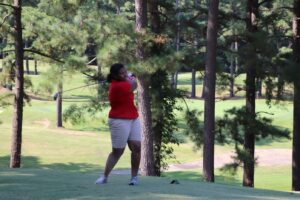 Even though some of these girls were nervous about being on the course to begin with, they were still determined and motivated to play golf. Davis admitted that she was a little scared that she would do really badly, but she quickly got over that fear and was proud of her performance in the first game.
Mangum was nervous about being separated from her team members. Although both Davis and Mangum were nervous, they didn't let that stop them from taking on this new challenge.
Every one of the players said she has enjoyed playing golf and it's not only because of the sport. Barnes said she has met many new people this year. Charlotte Whipp said, "The team is composed of a group of girls who probably would have never interacted had they not joined this team. It has been a great opportunity for girls to get involved."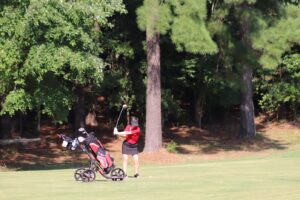 Gurtner said he was impressed by the girls this year, and he mentioned several times that they take on challenges well. "I'm very proud. They have been doing very, very well. They respond well to the challenges," he said.
RCS has had a men's golf team since 2011. Gurtner has coached that team since 2014. Prior to that, Lowell Rakes, former RCS PE teacher, coached the men's team.
The women's golf team this year so far has played eight matches, and the locations they've played at have included Henderson Country Club, Zebulon Country Club, Olde Liberty Golf Club in Youngsville, and South Granville Country Club.
Practices for both the men's and women's teams are held at Lake Winds Country Club in Rougemont.
With each issue of Hyco Lake Magazine we publish stories written by high school and college students. Our goal is to give the young people of the Hyco Lake Region a voice as well as encourage them to read our community-based publication. And we pay them for stories! Visit this link for more information HycoLakeMagazine.com/article