Story and photos by Jason Evans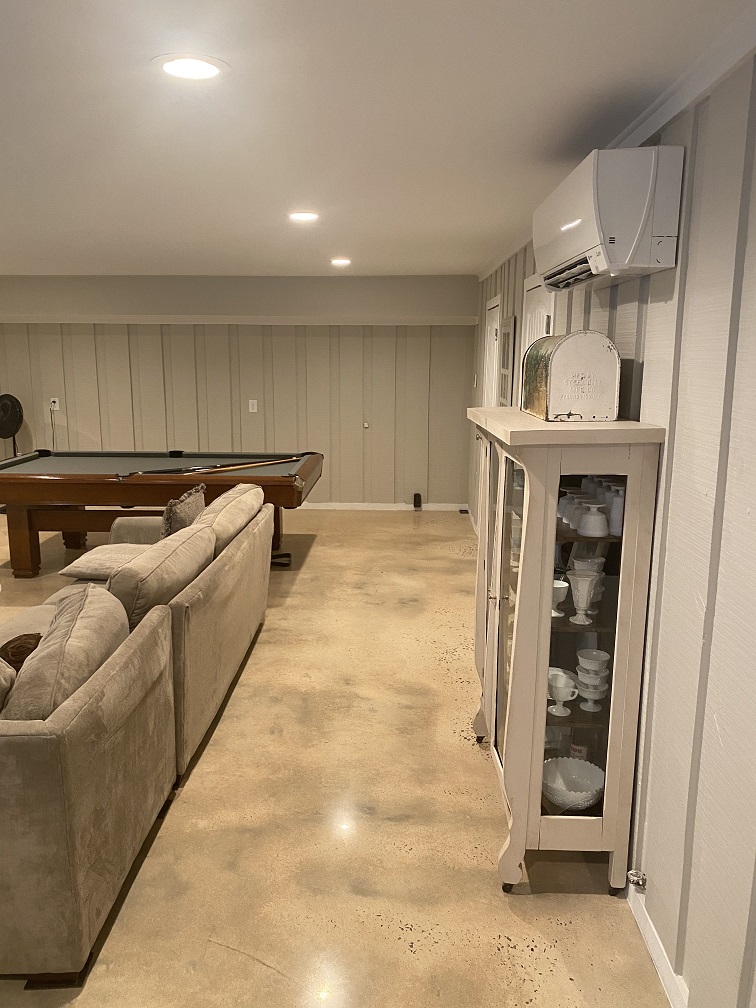 When the country went into "social distancing" and "stay at home," I was in the middle of a home remodeling project. Out of all the remodeling we did on our new home, polishing the basement was at the top of my list. I have always wanted a polished concrete floor, and I wanted my company name and the University of Georgia 'G' stenciled on my floor. So, I stenciled the logos in my office and work area.
What is Polished Concrete?
Basically, polishing concrete is done with heavy-duty machines and diamond pads with various grits ranging from coarse to fine. One starts with the coarser grit and gradually moves to finer and finer grit diamonds. The floor can be finished to 400, 800, 1,500, or 3,000 grit. I polished my basement to a 3,000 grit, giving it the best shine.
During the process, an internal densifier is applied. This densifier sinks into the concrete and is invisible to the naked eye. It not only protects from the inside out, it also hardens and strengthens the concrete. This eliminates the need for a topical coating, significantly reducing maintenance.
Why Choose Polished Concrete?
Low Maintenance Cost
There is no need for stripping or waxing.
Quick Installation
Unlike polymer floors, there is minimal curing time, which decreases downtime for your operation.
Densification
The process creates a hard, durable surface.
Increased Durability
Polished concrete is low maintenance and lasts longer than any other flooring system.
Aesthetically Pleasing
Depending on the level of aggregate and level of sheen you choose, your floors will look clean, beautiful and professionally finished.
Safety/Slip Resistant
Polished floors can have multiple levels of slip resistance for your application and a floor can exceed OSHA and ADA standards.
Energy Efficient/Creates Ambient Light
The reflectivity of polished floors greatly enhances the efficiency of lighting, requiring fewer fixtures to achieve a well-lit environment. This directly affects lighting investment and energy savings.
A Little History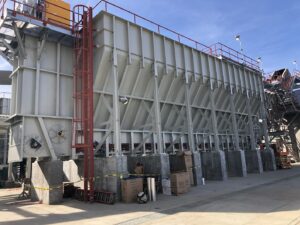 The recent COVID-19 pandemic has affected many aspects of our lives; closing some doors while opening others. As owner of Provision Protective Services, I was no exception to these changes. My family and I have lived in Person County since 2002, with a brief move to Georgia from 2015-2018. I launched Provision Protective Services in 2012, while serving as a pastor in the community.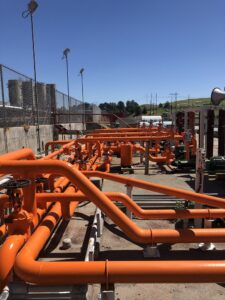 I grew up watching my Dad work in the industrial coatings world, and my early work experience entailed working with Dad in locations from Georgia to an island in the Caribbean. The various jobs gave me experience in a multitude of industrial coating projects, from resurfacing arena floors to coating large tanks. In 2012, I saw a need for an industrial coatings company in the Hyco Lake Region.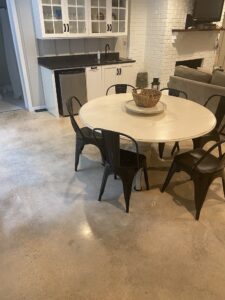 Provision Protective Services began with a variety of coating repair jobs ranging from repairing the inside of pipes, painting pipes and tanks, to removing and replacing expansion joints and more. Since opening, we have expanded our offerings. While PPS is a small industrial coatings company, our philosophy is that there is no job too small or too big. PPS has even partnered with larger industrial coatings companies to help clients meet deadlines and larger coating needs.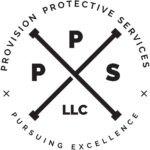 (336) 504-0789
www.ProvisionProtectiveServices.com
jevans@ProvisionProtectiveServices.com
There are many benefits to incorporating polished concrete floors in your home, garage and business space. If polishing a concrete floor is a project you would like to consider, or you have an industrial coating need, please visit www.ProvisionProtectiveServices.com and I will be glad to help you think through your project and provide a quote. Please call (336) 504-0789.