Story by Margaret McMann
Photos courtesy of Bicycling Better In Person
The 2020 Mountains to Coast Ride has been postponed to 2021.
The ride will tentatively be held in October 2-9, 2021.
Registration will open soon.
Click here for more information.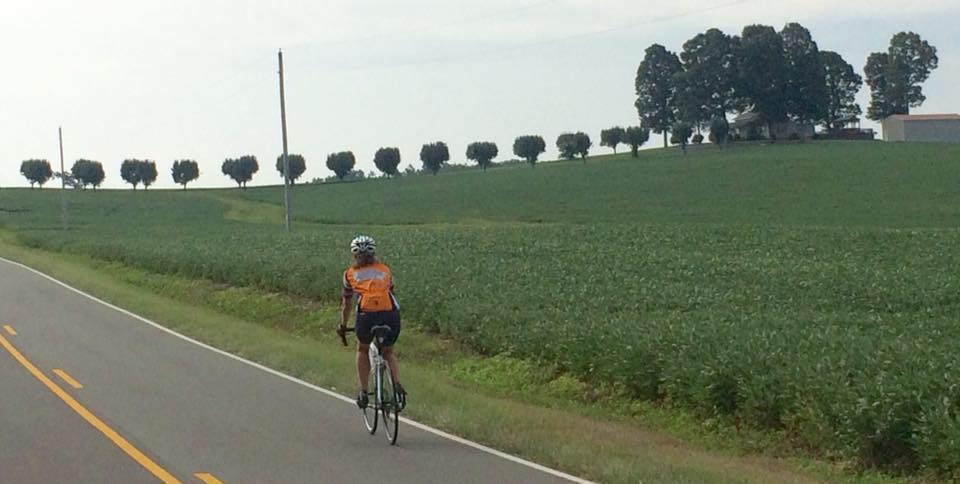 Is your aero in the right zone with your cadence? Remember that you don't want to plan such a long ride that you go bonkers! Be sure you always have your kit ready to go. Speaking a foreign language?  Not if you enjoy cycling as a recreational, competitive or professional sport. A sport that is alive and well, especially during the social distancing we find ourselves in right now.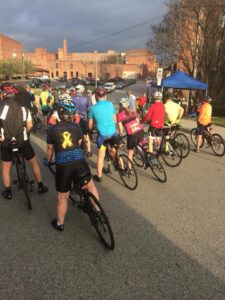 For any newbies to the cycling experience, Roxboro/Person County has a treat coming your way in October when the North Carolina Cycle Mountain to Coast Ride comes through our area for the night of Oct. 6. The full annual event is a seven-day bicycle tour allowing riders to explore the state by traveling along scenic back roads from our mountains (Sparta) to our coast (Topsail Island). They can choose to ride the full route, or they may ride certain segments.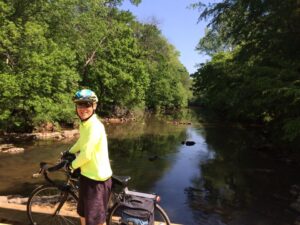 Bill, an annual rider from St. Louis, Mo., says he chooses the ride in North Carolina to experience the beauty of the state and variety in the terrain, all in one week. This adventure takes a different route each year. It stopped in Roxboro overnight in 1999 and everyone is excited about it being an overnight stop once again.
North Carolina Cycle Director Chip Hofler says the different routes each year are chosen with the seasoned rider as well as new riders in mind, usually doing about 60 to 75 miles a day with frequent "welcome" stops. During the 400-plus mile ride, cyclists see the area from a different perspective than the usual tourist and often come back at another time to explore places they found.
The event has an economic impact on our area and is also a way to show off the history and agriculture. The riders have a chance to see at least one of our beautiful lakes, Hyco, and check out our charming uptown. Mark your calendar for Tuesday, Oct. 6 to be available to welcome the over 600 cyclists who will be here to explore our area.
Check out the Cycle NC website: www.ncsports.org for the schedule or call the Person County Visitor & Information Center at 336-597-2689 for more information.