Story and photography by Meredith Bernard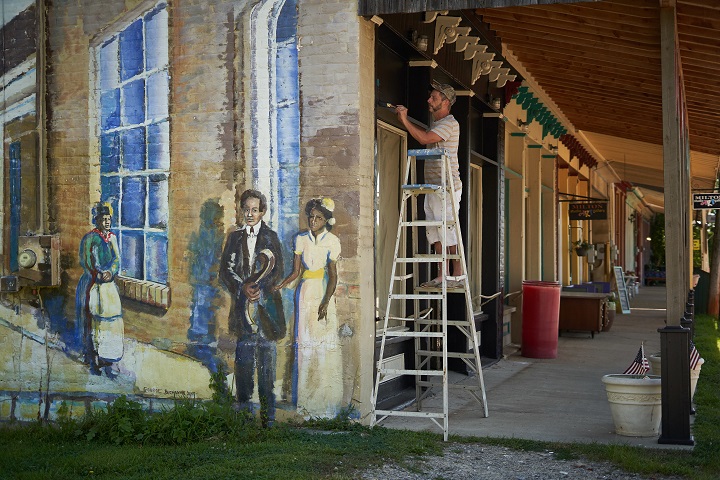 When Alex Sharpe and Anthony Hearn first decided to combine their love for arts, food and decorating by going into business together fifteen years ago, they didn't know how big their potential for growth was. What began as a small gift shop in Wentworth, NC, eventually grew to serving coffee and cheesecake, followed by a full-fledge Italian restaurant in Reidsville. Feeling the urge to explore other options, a day trip to the sleepy town of Milton, NC woke a new desire to pursue a different venture in the place they now call home. Alex says after spending just a few hours in Milton they immediately fell in love with the small town's character, historical value and people. Sitting on the steps of the town's one restaurant at the time, Aunt Millie's, he saw the potential the town held for more restaurant growth with its location on Hwy 87 and the constant flow of traffic from people traveling to and from nearby Hyco Lake, Virginia International Raceway and Danville, Virginia.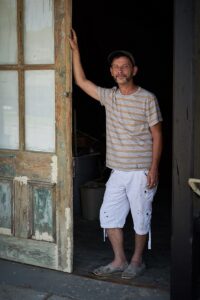 The decision to move was made and after a year of getting settled in to their new hometown and growing relationships with town members, they were given the opportunity to lease building space in the old Milton General Store that had a kitchen and opened up Milton Baking Co. The original plan was to scale back from the full-scale restaurant they had run previously and just run a small bakery, coffee and gift shop. As with many a best laid plan, their plans quickly changed as demand once again grew. People fell in love with the baked goods, but began requesting trays of brownies and whole cakes, as well as more food options, to which they began to fill with a lunch menu and then Friday and Saturday dinner specials. Before long, word spread as fast as food was flying out of the kitchen and weekend waits were out the door.
With demand comes expansion and with expansion often comes a change of needs. It didn't take very long for Anthony and Alex to realize they needed to regroup if they were going to continue to grow. By this point, they had made plenty of mistakes, but most importantly, they had learned from them. After years of trying and doing so many businesses, they knew what worked, what didn't and what was the most fulfilling for them to invest their hard work, money and time doing.
The next course for Milton Baking Co. is being cooked up within a short distance down the sidewalk from where they first opened. From lessees to building owners, Alex and Anthony are excited about the changes in store for not only their business, but for the community they now consider family. Their new restaurant will have the same name, and still offer its high demand dinner specials, but with exciting new additions. One side of the restaurant will have a full-service bar for dinner patrons and offer call-ahead seating to ensure a table. The adjoining part of the building will serve as a dessert and wine bar with accompanying gifts and antiques for purchase. Along the back of the restaurant will be a deck where dinner guests can dine outdoors, yet off the busy highway.
More than anything, Alex and Anthony want to do their part to help make Milton a destination stop, instead of a just a drive-through town. They want to see the place they call home continue to grow and thrive by giving it a new vibe. Alex says, "To be an entrepreneur takes a lot of guts and it can be done with no money, you just have to be savvy, know your market and demographics." He adds, "You'll fail and turn into something you never thought you were going to be, if you let the public do that to you. You have to filter out what's best for your business, reputation, community and surrounding areas." These two entrepreneurs want to leave a lasting, positive footprint on their community and they are making great strides to do just that.
Look for the Grand Re-Opening of Milton Baking Co. sometime late summer or early fall and be sure to call ahead for your seat – you're not going to want to miss any part of what's about to be served.
Follow Milton Baking Co. on Facebook Facebook.com/miltonbakingco
To learn more about Meredith Bernard visit her website ThisFarmWife.com.