By Melissa H. Moorefield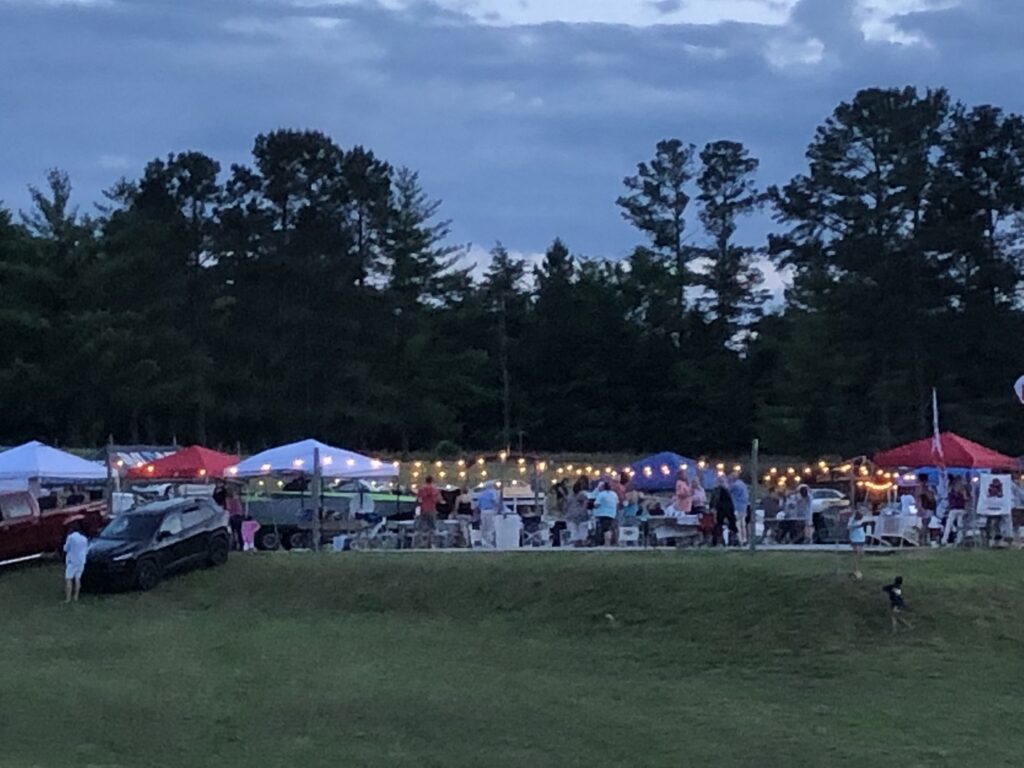 Person Caswell Lake Authority is excited to host the 2nd Annual Meet & Greet Festival at Hyco Lake Park & Campground on Friday, May 1, from 6 to 9 p.m. Last year's event was a great evening out for our homeowners, neighbors, vendors and guests. The gathering was an effort to bring together our community and help raise awareness about the local shops, wineries, breweries, real estate agencies and other businesses in our region.
Hyco Lake is a wonderful area that draws guests from many different cities, and we want to showcase all the great options it has to offer. You do not have to drive to Cary, Chapel Hill or Raleigh to find a great dinner or specialty beer shop. Uptown Roxboro shops are now hosting regular visits from various food truck vendors, so there is usually a new option in town to try. In a 15-minute drive, you can be at some great destinations.
At the 2019 Meet & Greet Festival, we had several of our local real estate agencies, including Remax, Pointer & Associates, Keller Williams, and West and Woodall, attend the event. They are all familiar with Hyco Lake and the surrounding areas and are a wonderful source of information for guests interested in exploring the area or those who are ready to find their dream home, retirement home, vacation home, or a vacation rental.
Some of our local breweries and wineries, including Black Creek Brewery, Rock of Ages Vineyard & Winery, Grove Winery, 1792 Beer Company and Southern Treasures were able to attend last year as well. It was a great opportunity to sample their products or enjoy a nice beverage.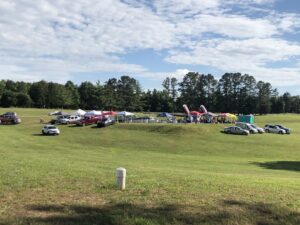 We were pleased to have several boats on display courtesy of the Sport Shop and Inland Boat Company, because when one thinks of being at Hyco, it usually involves cruising on the lake. Whether you prefer a morning or evening cruise on a pontoon, skiing, wake surfing or tubing under the summer sun, there is something available for you and your family. Both of these companies are great to work with on new purchases or servicing existing vessels.
Several local businesses attended last year. The Roxboro Area Chamber of Commerce and the Caswell County Chamber of Commerce were there to share their services and explain how they can help our local businesses and communities grow.
Many people aren't aware that we have a local bakery, No Glu 4 U, that offers gluten-free products. For anyone who lives with this food restriction, it is a much-needed and greatly appreciated bakery. They carry necessary ingredients for cooking and many pre-cooked items too.
Women's apparel retailer Russell's Limited, and local jewelry companies had fabulous displays of their latest items — many of them handmade. We were also happy to have Crafty Carolina Girl in attendance with her hand painted items for purchase. Customers who were not able to find the perfect item or had something specific in mind were able to place a custom order. Owner and instructor Wendy Fortner has hosted several of our painting classes at the William H. Barker Community Building. If you are looking for a fun night, please check our Facebook page for any upcoming paint classes with Wendy.
Food Truck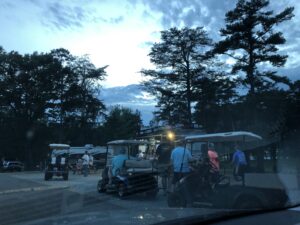 One of the other big attractions of the first Meet & Greet was Cousins Maine Lobster Food Truck. Those who love lobster and have tried Cousins can understand the excitement of this food truck coming to town. It is truly a special treat to have access to fresh lobster shipped from Maine here in Person County.
For those who were not able to attend our festival last year, we hope you will mark your calendars for the 2nd Annual Meet & Greet on Friday, May 1, 2020 from 6 to 9 p.m. Come out and enjoy a night under the lights, with great vendors, great food and beverages, and learn about the many wonderful businesses in our area. Relax, meet friends and neighbors, and make new friends all while enjoying live music courtesy of Currie Wayne Clayton. We hope to see you there! Please follow our Facebook page, Person Caswell Lake Authority, for updated information on this event. We will be posting vendor information as they are confirmed.


If you are interested in becoming a vendor for this year's event, please contact Melissa H. Moorefield at 336-599-4343 or melissa@hycolake.org.