Person County native Matthew Huff recently released his second album, Bones. The underlying theme of the album "is clear," he said, "and that is my 'bones' or 'roots.' These songs express who I am, where I came from, what I've been through, and so much more."
He credits a few local establishments for his success, and he shares his jazz/folk/blues talents at venues such as Black Creek Brewery and Tunnel Creek Vineyards and Winery in Roxboro, as well as Bright Penny Brewing, Hyperion Bar and Lounge, and Melomaniac Coffee Shop in Mebane. He also performs around the Triangle region and in Virginia.
Matt said Black Creek Brewery is important to him in many ways. "As the taproom manager, beer-tender, and house musician there, they really are responsible for growing my fan base, as well as providing a constant venue, and supporting me and my music."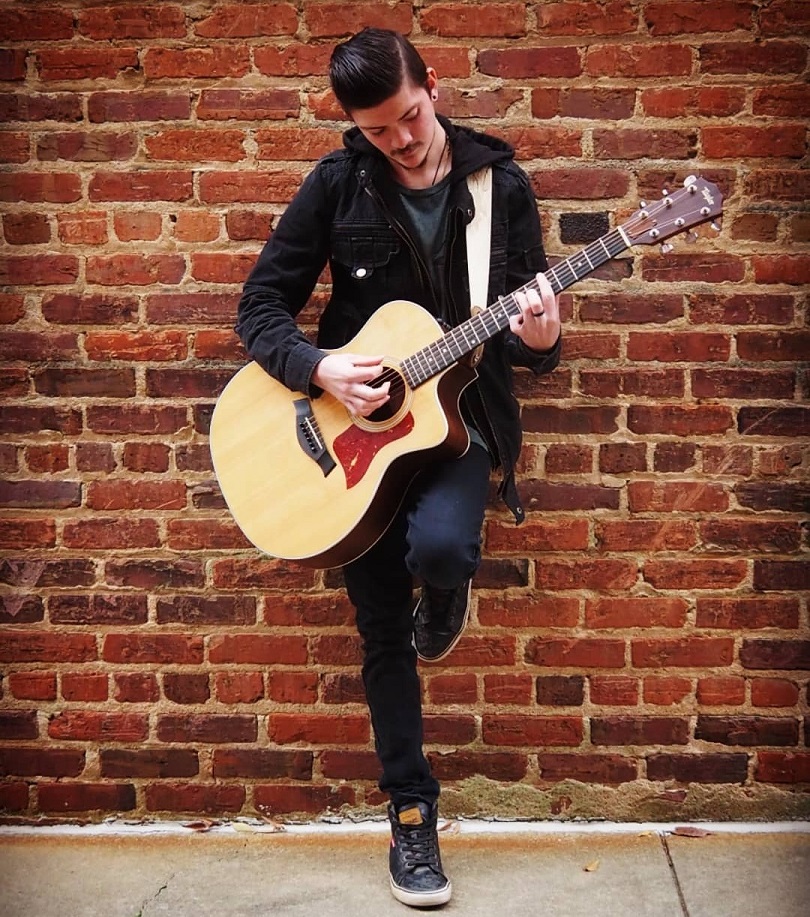 While he enjoys all his gigs, Matt said, "The most memorable so far wasn't a gig, but an audition." In September 2019, he had an opportunity to audition at the Apollo Theater in New York, for the chance to perform there on Amateur Night at the Apollo.
"This prestigious theater is where musicians such as Ella Fitzgerald, Michael Jackson, Prince, Quincy Jones, and so many more got their start," he explained. "Out of over 300 contestants, I excelled during that audition, and was asked to come back and perform in April 2020. I have not yet gotten that chance [due to the pandemic], but as they open back up, I now wait for my call back, for the chance to prove myself, and to complete that adventure."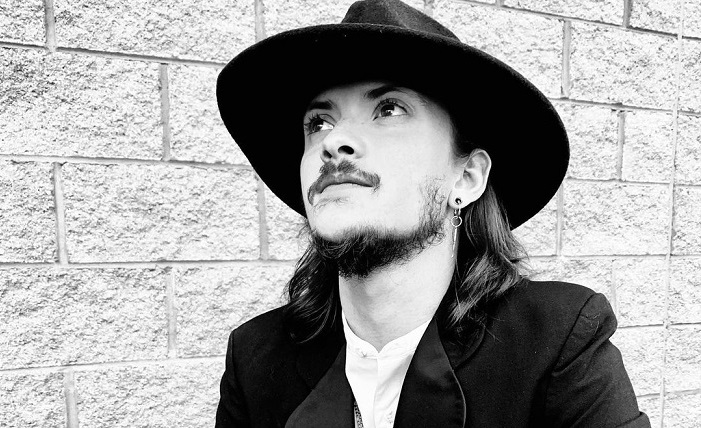 Matthew Huff doesn't just want to teach people how to play, but give them the tools to understand music. Photo courtesy of Matthew Huff. 
Matthew Huff, The Music Teacher
In addition to writing and performing, Matt also teaches music in Roxboro. While at Queens University in Charlotte, he majored in music performance and minored in guitar pedagogy.
He said, "While writing and performing music is my true love, I know how hard it can be to get started. So, I decided I wanted to help others express themselves through music by teaching. My goal was not to teach individuals just how to play a song, rather to give them the tools necessary to pursue writing and understanding music."
Of his recording career, he said, "When I was in high school, I recorded, produced, and 'self-released' my first album, Wreckage. I would walk around asking teachers, students, friends, family, and strangers to listen to what I had created. Looking back, it wasn't my best work by any means, but that's how you learn: by doing." Matt graduated from Roxboro Community School (RCS) in 2014. This writer had the pleasure of teaching him senior English.
He began performing in children's choir at age six and in praise bands at 13. As a freshman at RCS, he started performing his own music. "Whether it was open mic, just for friends, or talent shows, I pursued every opportunity to perform my music for any and everyone," he said.
Person County Roots Run Deep
Matt's Person County roots run deep. "I am deeply rooted and devoted to this town," he said of Roxboro, crediting a strong support system for his work ethic and success.
"My father, Barry Lynn Huff, was born and raised in Roxboro. Every day, he reminds me that your name is behind everything you do," Matt explained. "He has the strongest work ethic of anyone I know, and never fails to impress me with his strength, love, and support."
Matt's mother, Jennifer Scoville Huff, "grew up in Ohio and moved here," he said, "in love with my father and farming. She has blessed me with the reminder to think outside the box, travel, embrace and love every culture, and never give up on what you love."
He said his sister, Michaela Huff, "grew up with [him] under the same roof, under the same shooting stars, and under the same loving parents." He added, "She was always the voice of reason, the shoulder I could lean on, and the ear that would listen."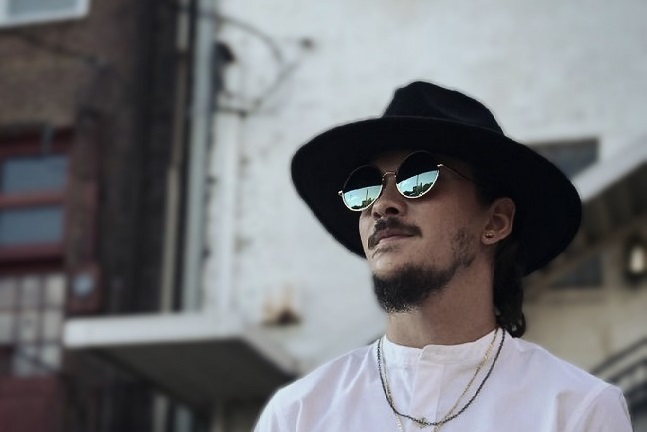 Bringing People Together
Matt met his girlfriend, Bailey Nicole Hunt, in the music department at Queens University. "While away from home for those four years, she was my best friend who kept me on the right track," he said. She runs a music therapy company, he said, "and as a music therapist, she is my constant reminder about why I pursued music in the first place."
He added, "Music is one of the few things in this world that brings people together. It is malleable and can be whatever you need it to be in the moment. It is a form of expression, an expression of self."
The latest album by Matthew Huff is available on Spotify, Apple Music, Amazon Music, YouTube Music and Pandora. For anyone interested in taking guitar lessons, he said the best way to contact him is via his website, which you can find by clicking here. His upcoming performances and albums and singles are also listed on the site.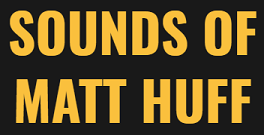 (336) 598-2317
[email protected]
www.matthew-huff.com 
Phyliss Boatwright is a journalist who for years reported Person County news in The Courier-Times. She has published two books and several short stories. Her book review show, Turn the Page, can be heard on WKRX, 96.7. For the past 10 years, she has taught journalism and served as public information officer at Roxboro Community School. She can be reached via email at [email protected].