Story by Uptown Roxboro Group and Person County Tourism Development
Thursday – December 5, 2019 – 5PM-8PM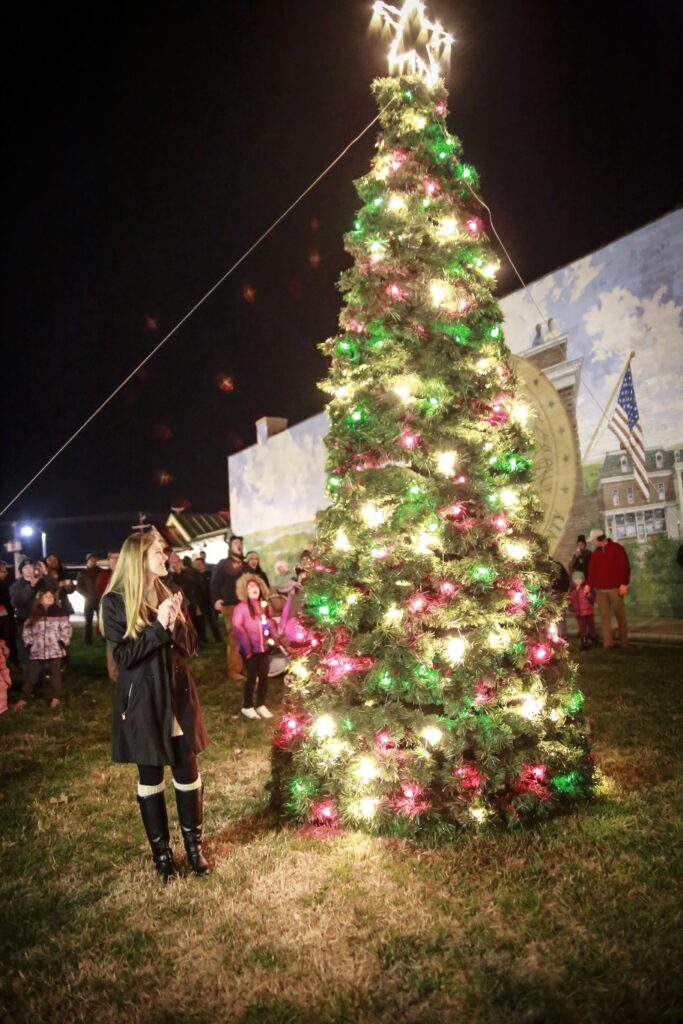 Holiday cheer is in the air when the Jingle on Main festivities begin! This community wide gathering occurs the first Thursday in December and includes free activities for families with children of all ages!
Organized by Uptown Roxboro Group, in collaboration with Piedmont Community College; Person County Recreation, Arts, and Parks; Roxboro Area Chamber of Commerce; Roxboro Area Merchants Association; Person County Senior Center; Person County Museum; and Person County Tourism Development Authority, Jingle on Main has become a tradition for many.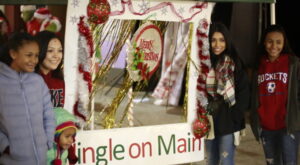 The activities begin at the Person County Public Library with a special show for children, and continues Uptown with live entertainment from local organizations. This entertainment includes choral and dance groups, a local instrumental band, and delightful performances by local preschoolers.
As neighbors gather together, the City Christmas tree is lit and favorite songs are shared in harmony. Every now and again, a few snowflakes fall, making the evening even more enchanting!
Jingle on Main brings wonderful smiles and visions of upcoming holiday happenings as everyone gets in the spirit of Christmas with ornament making, a visit with Santa, local shopping where many shops offer special treats, discounts, and their own entertainment! Don't forget the art reception and free holiday movie offered at the Kirby Cultural Arts Complex!
This event is truly a gathering that kicks-off the holiday season with free, family-oriented fun that you won't want to miss!
For more information visit uptownroxboro.com