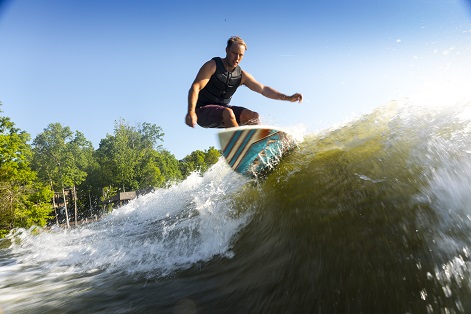 Saturday, September 16 at 9 AM – 7 PM
213 Joe Daniels Estate Rd, Semora, NC 27343-7189, United States
Get ready for the biggest event Hyco Lake has seen to date.
September 16th, 2017 will mark the 2nd annual Heyday Inboards NC Surf Championship Tour and this year's event is even bigger as Brunswick is stepping in with a HUGE Heyday sponsorship. What do we mean by HUGE? Glad, you asked. They are sponsoring the Surf Championship with Payouts for Pro Men's and Woman's divisions in both Surf and Skim. This event is not only filled with good times, great food, and great entertainment. It has been created to showcase the new Heyday lineup in front of avid riders, boat owners and spectators of all ages and get feedback on performance, looks and quality of the lineup. With Brunswick and Heyday Inboards NC partnered together for this event there is no doubt this will be one of the biggest and best Wake surf events on the East Coast.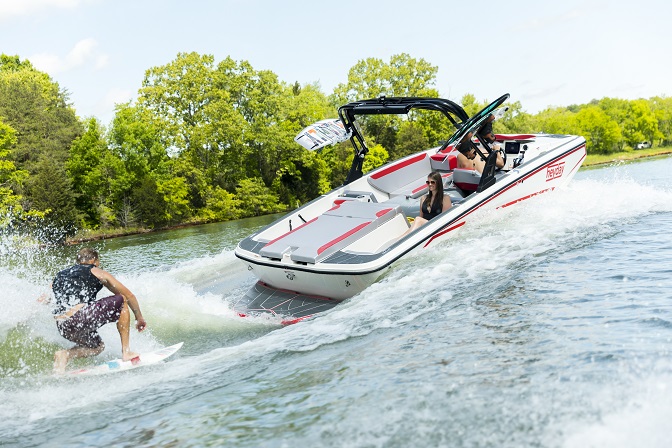 In 2017, the event will grow from a one-round surf event to a two-round competition? Why two? Well we did not want to leave out our Cable riders and Wakeboard friends of all the fun as well. Dylan Miller the local pro rider for Heyday Wake Boats is one of the best in the business. We realize that a lot of the wakeboarders also surf and a lot of us surfers also wakeboard. So, we have also teamed up with a local cable park, Jibtopia, for a two-day event. Day one behind the boats. Day two on cables at the park. More info to come about the cable competition soon. This event will be set up with a junior division, amateur division, masters division, and an additional finals round for pro divisions. All amateur athletes are riding for Sweet prizes form several of our sponsors. Which will include several Phase 5 surf boards, traction pads, board bags, hats, surf ropes, prize bags, Gift cards, and a sweet trophy laid out and built by Seadek Marine with their non-skid pads. There will also be several great door prizes for all the spectators that attended the event. This is a family friendly event and will have several things for the kids to do as well (inc. large blowup slide, water mats, water trampoline and kids blob). The competition will kick off early Saturday morning and run through Sunday afternoon. Awards Ceremony will be held at Jibtopia wakepark where Dinner and drinks will be available as well. Day two will start Sunday on the cables. More info to come on that.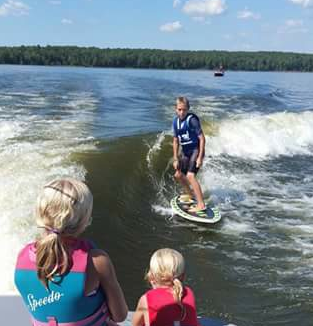 This competition has drawn local, national and international athletes during its first year, let's see what round 2 has in store. This history is sure to repeat itself and only improve with Heyday Inboards and Brunswick boats partnership. Once again, this year's competition is hosted by Heyday Inboards NC and Your Mobile Technician LLC. Two companies that care about growing and developing water sports across the country by passing the handle. Even with events outside of this one, where we do just that. By providing a boat for camps that take under privileged kids out for a day on the water to learn and build self-confidence. Please check out our website for more information on that as well.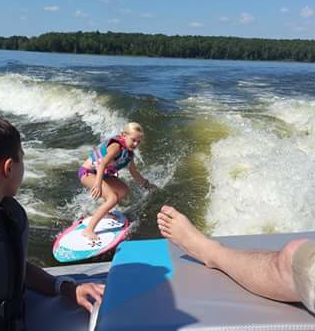 Hyco Lake is located about 30 minutes from Roxboro, NC. This aquatic gem is just outside of town and is used by Duke Energy to cool the engines inside the local power plant. Because of this the lake tends to have perfect water conditions for watersport activities. Watch the competition from shore at out sweet point lot provided by West and Woodall or meet corporate and their manufacturing team while you demo a new boat from the dock. The event is free and open to the public to watch. We will have a live DJ playing between riders and divisions. There will also be food and drink vendors there as well. Just in case you are coming for the family day free event and have absolutely no clue what wake surfing is, that's no problem at all. Wake surfing is a water sport in which a rider trails behind a boat, riding the boat's wake without being directly pulled by the boat. After getting up on the wake, typically by use of a tow rope, the wake surfers will drop the rope, and ride the steep face below the wave's peak in a fashion reminiscent of surfing. It is a great sport to watch from shore. The slower speeds allow you to see several tricks while relaxing in your chair. If you like what you see and want to try grab a demo board we have surfboard or wakeboard and go demo a new boat as well.
This event is supported by Heyday Inboard Boats, Seadek Marine, Roswell Marine, Phase 5 Wake surfers, Fly High Fatsacs, Your Mobile Technician LLC, West and Woodall, Jibtopia, Agenda Surf, Shortbus surfboards, Quick Shift Wake Surfing, Phase 5 wakesurfers, Fly High Fat Sacs, Wakeboatsurfing,1 stop photography, and many more to come.
175 New Raleigh Road
Durham, NC 27703
(919) 867-1880
HeydayInboardsNC.com
https://www.facebook.com/HeydayInboardsNCsurf/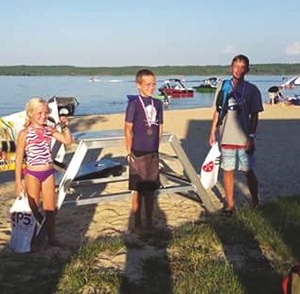 Heyday Surf Contest and Jibtopia Wakeboard Comp at Hyco Lake and Jibtopia Wake Park Friday Sept. 15-Sunday September 17th!
Waterfront Camping, Cabins, Wakesurfing, Wakeboarding, Music, Food, Drinks, Competitions, Award Ceremonies, After Party!!
It's just $35 to ride the World Famous Jibtopia Cables as long as you wish, any day Fri-Sun. for any surf contest participants!
Or just $100 to ride as long as you wish anytime over the 3 days! (Savings of $50!)
Event registration is available online @ HeydayInboardsNC.com
Friday 9/15
Check into cabins, tent camp sites, or RV spots at Jibtopia Wake Park- Advanced Reservations Highly Recommended- Cabins will fill up soon!
15748 Hwy 119 N. Semora NC 27343
Register for wakeboarding.
Discounted riding $35 for as long as you want to ride on Friday for Surf Comp participants (normally $49)
Dinner at Jibtopia if you are here by 8pm!
Saturday 9/16
Heyday Inboards Surf Contest and Demo at Hyco Lake from 9am-5pm 213 Joe Daniels Rd. Semora NC
Surf Competition Divisions from Beginner to Pro with lots of Beginners and Pro Riders participating!
Discounted Wakeboard Cable Time at Jibtopia Wake Park for all Surf Contest Participants $35 from 5-8pm (Normally $49)
Surf Contest Awards Ceremony at Jibtopia Wake Park 5pm
Dinner, And Drinks 5pm-8pm
8pm -2am After Surf and Wakeboard Party with Free Admission to Bar 119 (next door to Jibtopia) Live Band, and DJ, Awesome sound system and light show, Always a fun time!! (Normally $10 cover/ person)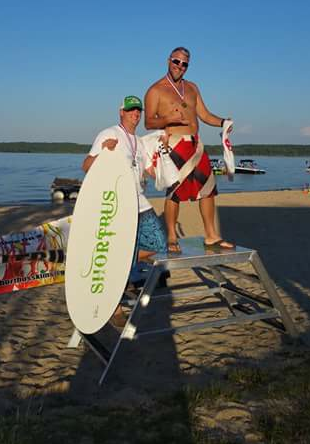 Sunday 9/17
10am registration for Wakeboard Competition and Wakeboarding begins
$25 to enter any 1 Competition -no cable time outside of Competition
$35 to ride all day -No Competitions
$50 to ride all day and any 1 Competition
$60 to ride all day and any 2 or more Competitions
1:00 Beginner Comp on Cable 2 -Dance Floor only
1:30 Intermediate Comp on Cable 2 -All Floating Features
2:00 Best Line Comp on Cable 1- If you can slide it, we'll score it
2:30 Big Air Comp on Kickers on Cable 2- Send it!
Best Crash Contest- Best Crash of the day from all Comps gets an award!
3:30 Awards Ceremony
10am -8pm Cable Riding on all cables other than 30 mins for each Comp.
Food and Drinks available all day and evening!
Have a delicious Jib Burger or try our new Jiberita!
T-shirts, boards, and bindings at end of season, discounted prices in the Jibtopia Pro Shop!
Looking forward to an awesome weekend at Hyco Lake, Jibtopia Wake Park, and Bar 119!
Bring your Go Pro's, Cameras, and Drones, theres gonna be a ton of good action to shoot and remember!
Jibtopia Wake Park, Where Fun is the Only Option!